December 24, 2022
On 400+ top radio stations in the USA or on demand
Live from the studio

In the first hour
A federal court ruling struck a big blow to social media companies, a common internet scam takes a very adult twist, and tech workers are shelling out $150,000 for surgery to make them a few inches taller. Plus, how to use Apple's ultra-secure mode to protect your family members and the trick to finding a new router perfect for your home in 60 seconds.
watch
listen
In the second hour
Samsung's smartwatch is under fire for reportedly burning wearers, a popular password manager was hacked, and why you shouldn't rely on Tile's QR code stickers to find your lost stuff. Plus, how to ask Google to remove your personal info from search results, turn an old PC into a media server, and see if Kim can fool a Komando listener in this week's Brand New or Not True.
watch
listen
In the third hour
Big changes are coming to Apple Pay, internet coming to school buses, and super-sleuth tips for finding anyone's email address online. Plus, the new frontier of the internet is in the works with Wi-Fi 7, how to save money on Amazon, and tips to make Google Drive even safer to use.
watch
listen
On this week's show, OpenAI CEO Sam Altman went to Congress. Here's what he said. Plus, I talk with smart gun inventor Kai Kloepfer about …
Will ChatGPT take your job? I chat with Matt Schlicht, CEO of Octane AI, about bots in the workplace. Plus, the scary amount of space …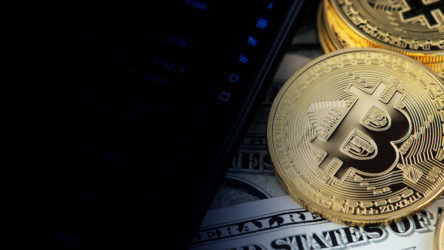 New eBook: 'Cryptocurrency 101'
Don't want to lose your dough to crypto? Check out my new eBook, "Cryptocurrency 101." I walk you through buying, selling, mining and more!
Check it out
Be a part of our show

Be a caller
Got a digital lifestyle question for Kim? You could be on the show!
Ask Kim

Watch any time
Get instant access to the show on-demand in the Komando Community.
Join Now

Find a station
Don't miss a single episode! Tune in on your local radio station.
Listen Now