December 21, 2019
Here are the highlights for this week's show. Don't miss a minute!
Live from the studio

In the first hour
A scary new trend as Ring video cameras inside people's homes are being hacked. Find out how to prevent it from happening to you. Plus, a major health insurer's new AI will know if you've taken your medication – and will also know if you skip it. And, find out how tech is making it easier to uncover unfaithful partners.
watch
listen
In the second hour
Great news if you're tired of robocalls because relief might actually be on the way. No, really this time. Plus, find out what the biggest trending searches were on Google this past year, from popular tech news to the bizarre. And, if you're about to sign up for streaming services, avoid this big mistake that could cost you.
watch
listen
In the third hour
You might think superyachts are all luxury, but this latest concept is all about secrecy. So secret that you won't even know it's there. Plus, the world's first 3D-printed neighborhood has just been revealed. We'll tell you where. And, if you think Tesla's infotainment screen is big, wait until you see what's coming soon from Cadillac.
watch
listen
In this week's show, I have the scoop on the TikTok CEO being grilled by the US Congress. But that's not all – UFO sightings …
On this week's show, I talk to Trilogy Media, YouTube's biggest and baddest "scambaiting" duo. Also, if you're paying for something sketchy on the side, …
On this week's show, OpenAI CEO Sam Altman went to Congress. Here's what he said. Plus, I talk with smart gun inventor Kai Kloepfer about …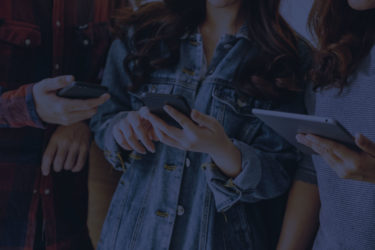 Join the Komando Community
Get even more know-how in the Komando Community! Here, you can enjoy The Kim Komando Show on your schedule, read Kim's eBooks for free, ask your tech questions in the Forum — and so much more.
Try it for 30 days
Be a part of our show

Be a caller
Got a digital lifestyle question for Kim? You could be on the show!
Ask Kim

Watch any time
Get instant access to the show on-demand in the Komando Community.
Join Now

Find a station
Don't miss a single episode! Tune in on your local radio station.
Listen Now