December 12, 2020
On 400+ top radio stations in the USA or on demand
Live from the studio

In the first hour
In the first hour, Facebook was just slapped with two massive antitrust lawsuits from the FTC and 46 states. Will they be forced to sell Instagram and WhatsApp? Plus, in heists that channel "The Fast and the Furious," groups of thieves are stealing PS5 gaming consoles from moving vehicles. And, Apple might replace your iPhone's screen for free.
watch
listen
In the second hour
In the second hour, Apple just unveiled its long-awaited answer to over-the-ear headphones: AirPods Max. You won't believe the price tag. Plus, a new app by Google lets you speak using only your eyes. We have details. And, a warning about this must-have video game on your kids' wishlist — it could potentially lead to seizures.
WATCH
LISTEN
In the third hour
In the third hour, the robotic kitchen of the future is here, and it not only cooks everything but also cleans up after itself. But it doesn't come cheap. Plus, Elon Musk's Starlink satellites aren't the only internet satellites being launched into orbit and that means more options for you. And, the latest SpaceX test flight had an explosive finale.
WATCH
LISTEN
In this week's show, a murderer targeted pregnant moms in a Facebook group — and no one told them. Plus, an evil AI cat named …
In this week's show, the era of Netflix password sharing is coming to an end. Plus, chilling Google searches from a murder suspect, Walmart drone …
In this week's show, Microsoft is spending $10 billion to make game-changing AI even smarter, and there's a social media lawsuit you need to know …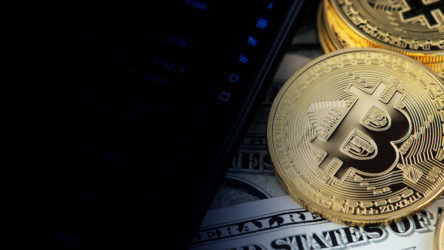 New eBook: 'Cryptocurrency 101'
Don't want to lose your dough to crypto? Check out my new eBook, "Cryptocurrency 101." I walk you through buying, selling, mining and more!
Check it out
Be a part of our show

Be a caller
Got a digital lifestyle question for Kim? You could be on the show!
Ask Kim

Watch any time
Get instant access to the show on-demand in the Komando Community.
Join Now

Find a station
Don't miss a single episode! Tune in on your local radio station.
Listen Now