August 1, 2020
On 400+ top radio stations in the USA or on demand
Live from the studio

In the first hour
Amazon's Jeff Bezos, Apple's Tim Cook, Facebook's Mark Zuckerberg and Google's Sundar Pichai appeared before Congress and you won't believe some of the things they said. Plus, find out why people are receiving mysterious seeds from China in the mail. And, would you pay to keep Twitter? That could one day be a choice.
watch
listen
In the second hour
More changes are coming to movie theaters in the wake of the pandemic. We'll tell you what it means for blockbuster new releases. Plus, new leaks give an idea when you'll see new iPhones and even sooner than that, over-the-ear AirPods. And, there's a jamming device you can buy to keep Alexa from listening.
watch
listen
In the third hour
Robots were becoming common the past few years, but now that's accelerating thanks to the pandemic. Find out which hotels you'll start seeing robot employees. Plus, a company has developed an artificial voice that's much more emotional than what you're used to. And, learn how to set up your own music server.
watch
listen
On this week's show, OpenAI CEO Sam Altman went to Congress. Here's what he said. Plus, I talk with smart gun inventor Kai Kloepfer about …
Will ChatGPT take your job? I chat with Matt Schlicht, CEO of Octane AI, about bots in the workplace. Plus, the scary amount of space …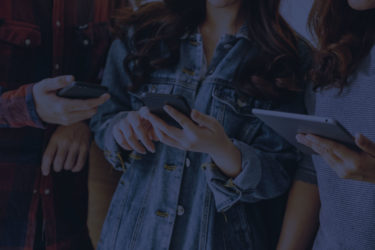 Join the Komando Community
Get even more know-how in the Komando Community! Here, you can enjoy The Kim Komando Show on your schedule, read Kim's eBooks for free, ask your tech questions in the Forum — and so much more.
Try it for 30 days
Be a part of our show

Be a caller
Got a digital lifestyle question for Kim? You could be on the show!
Ask Kim

Watch any time
Get instant access to the show on-demand in the Komando Community.
Join Now

Find a station
Don't miss a single episode! Tune in on your local radio station.
Listen Now