April 17, 2021
On 400+ top radio stations in the USA or on demand
Live from the studio

In the first hour
The company promising to implant a microchip into a person's brain says it could happen this year. Plus, the fight against offensive terms has made its way to computing, and a debate is underway. And don't worry about that big Microsoft software vulnerability, because the FBI might have fixed the problem for you.
watch
listen
In the second hour
Following a two-year wait, LG's rollable TV is finally available to order in the U.S., but you'll have to be rolling in it to afford one. Plus, don't buy a new iPad or Mac until after Apple's big event on April 20. Wait for the deals. And after 20 years, the entire line of Logitech Harmony universal remotes are being discontinued.
watch
listen
In the third hour
Experts say the next evolution in virtual communication is holograms and it could go mainstream before the end of this decade. Plus, move over Tesla, because some Ford Mustang Mach-E and F-150s are getting a self-driving upgrade this year. And an exercise bike for streaming and gaming is here to make working out fun.
watch
listen
In this week's show, does it pay to go electric? Get the unfiltered truth about EV mileage. Also, I talk to advertising guru Katy Huff …
In this week's show, I have the scoop on the TikTok CEO being grilled by the US Congress. But that's not all – UFO sightings …
On this week's show, I talk to Trilogy Media, YouTube's biggest and baddest "scambaiting" duo. Also, if you're paying for something sketchy on the side, …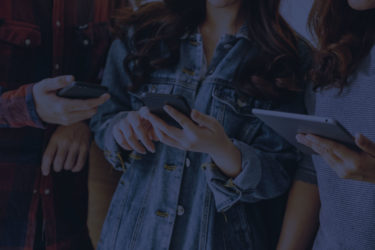 Join the Komando Community
Get even more know-how in the Komando Community! Here, you can enjoy The Kim Komando Show on your schedule, read Kim's eBooks for free, ask your tech questions in the Forum — and so much more.
Try it for 30 days
Be a part of our show

Be a caller
Got a digital lifestyle question for Kim? You could be on the show!
Ask Kim

Watch any time
Get instant access to the show on-demand in the Komando Community.
Join Now

Find a station
Don't miss a single episode! Tune in on your local radio station.
Listen Now