April 10, 2021
On 400+ top radio stations in the USA or on demand
Live from the studio

In the first hour
Another massive data breach involving Facebook, this time involving more than 530 million people. Find out what to do. Plus, while doctors might tell you it's a bad idea to Google medical symptoms, a new study says otherwise. And be on the lookout for "Zoom Zombies" on the road. Sounds like a bad movie, but it's real.
watch
listen
In the second hour
T-Mobile just made a major announcement about 5G home internet service. Find out how it's different from your existing network. From Pokémon to baseball, trading cards are all the rage again and now eBay is making it even easier to list them. And hold off on buying these Google products. They could soon go on sale.
watch
listen
In the third hour
Now you can use the "Find My" app on your iPhone to locate missing gadgets not made by Apple. Plus, Sonos and Ikea are working on a new kind of smart speaker that you could technically call a work of art. And Elon Musk's other company, Neuralink, says it has the tech to bring back dinosaurs, just like in "Jurassic Park."
watch
listen
In this week's show, I have the scoop on the TikTok CEO being grilled by the US Congress. But that's not all – UFO sightings …
On this week's show, I talk to Trilogy Media, YouTube's biggest and baddest "scambaiting" duo. Also, if you're paying for something sketchy on the side, …
On this week's show, OpenAI CEO Sam Altman went to Congress. Here's what he said. Plus, I talk with smart gun inventor Kai Kloepfer about …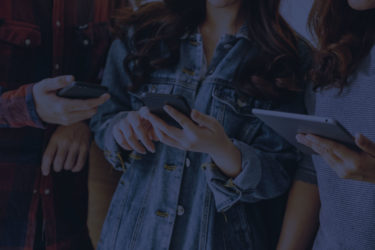 Join the Komando Community
Get even more know-how in the Komando Community! Here, you can enjoy The Kim Komando Show on your schedule, read Kim's eBooks for free, ask your tech questions in the Forum — and so much more.
Try it for 30 days
Be a part of our show

Be a caller
Got a digital lifestyle question for Kim? You could be on the show!
Ask Kim

Watch any time
Get instant access to the show on-demand in the Komando Community.
Join Now

Find a station
Don't miss a single episode! Tune in on your local radio station.
Listen Now