April 04, 2020
Here are the highlights for this week's show. Don't miss a minute!
Live from the studio

In the first hour
What privacy advocates have long feared is happening as U.S. citizens are being tracked by the government. Will it actually help fight the spread of the virus? Plus, we'll tell you about "Zoombombing" and why the FBI is issuing a warning about the concerning trend. And, the new coronavirus rip-off you need to watch out for.
watch
listen
In the second hour
The move to working from home can come with a few technical challenges, as one boss found out as she hilariously turned herself into a virtual potato during a video meeting. Plus, how to make sure you're new work from home routine doesn't become a fire hazard. And, another major data breach you need to be aware of.
watch
listen
In the third hour
The need for medical supplies is dire as the pandemic spreads, making 3D printing more important than ever. Plus, researchers have created a new app that uses A.I. to detect signs of COVID-19 in the sound of your voice. And, as the pandemic continues, people are confessing their deepest, darkest secrets on a new site.
watch
listen
In this week's show, a murderer targeted pregnant moms in a Facebook group — and no one told them. Plus, an evil AI cat named …
In this week's show, the era of Netflix password sharing is coming to an end. Plus, chilling Google searches from a murder suspect, Walmart drone …
In this week's show, Microsoft is spending $10 billion to make game-changing AI even smarter, and there's a social media lawsuit you need to know …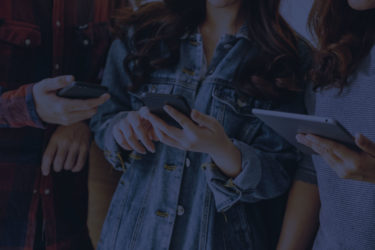 Join the Komando Community
Get even more know-how in the Komando Community! Here, you can enjoy The Kim Komando Show on your schedule, read Kim's eBooks for free, ask your tech questions in the Forum — and so much more.
Try it for 30 days
Be a part of our show

Be a caller
Got a digital lifestyle question for Kim? You could be on the show!
Ask Kim

Watch any time
Get instant access to the show on-demand in the Komando Community.
Join Now

Find a station
Don't miss a single episode! Tune in on your local radio station.
Listen Now