I spent a lot of time during the pandemic cleaning. I scrubbed my house top to bottom more times than I can count, and I found some great products along the way.
I bet your tech needs a good clean up too. A little digital housekeeping keeps things running smoothly. Tap or click here for 10 tech tasks that you should keep up with.
OK, back to actual house cleaning. Here are 19 time-saving cleaning products I've ordered and tested out myself. They'll help you keep your home in tip-top shape without too much time or effort.
1. Hard water stains are gone in a jiffy
In Arizona, hard water is a huge pain. Unless you do something about it, shower doors, windows, chrome and tile end up covered in hard water stains. This Bio-Clean hard water stain remover is a safe, effective way to wipe them out.
Cleaning pros and auto detailers use Bio-Clean, so you know it's good enough for your home too.
2. Like magic, get rid of everything from marks on the walls to scuffs on floors
Do you have kids or grandchildren playing around the house? Pick up a pack of Magic Erasers. You never have to worry about smudged walls or floors again with these fantastic cleaning pads from Mr. Clean. They truly are magical!
I use them on counters, tile, the bathtub, the oven door, light switches and anything else that needs a good wipedown. Be careful, though. They act as very fine grit sandpaper, so don't use a Magic Eraser on a surface you don't want to be scratched.
3. Ever do a deep clean on your dishwasher? Yea, that's what I thought. These tablets do the job fast
If your dishwasher is more than, oh let's say, one day old, it needs a good cleaning. Think about all the bits of food that get stuck in your dishwasher's drain. Yuck.
With this dishwasher cleaner from XROM, kiss stains and smells goodbye forever. It removes limescale, odor and detergent build-up. Even better, it hygienically cleans and descales the internal parts of your dishwasher, including the spray arm, pump and filter. Trust me. This is a must-have for every home.
4. Speaking of nasty smells, look no further than the garbage disposal
Tired of dropping citrus peels into the garbage disposal in a feeble attempt to get rid of that disgusting smell? Me too! Thankfully, there's a better way to take the fight terrible odors.
Give these disposer care fresheners by Glisten a try. They will freshen your garbage disposal and keep it odor-free between cleanings quickly. It reaches deep into the disposal to rinse away grunge and odors, and they'll make your whole kitchen smell nice.
5. The easiest way to clean your microwave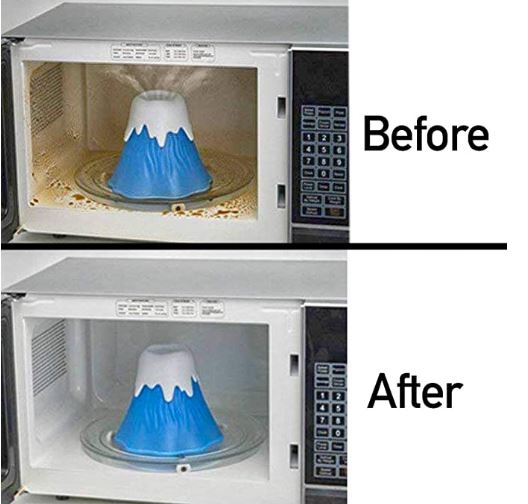 One chore I hate? Cleaning out the microwave. Heating a simple cup of soup can turn into a cleanup nightmare if it gets just a little too hot and explodes, leaving a mess no one wants to deal with.
Check out this Great American Volcano Microwave cleaner. It cleans crud from inside your microwave in minutes. Just add water and vinegar to the volcano cleaner, cover with the lid and heat for 5 to 7 minutes. Gather your family to witness the erupting cloud of steam that cleans and disinfects. The microwave cleaner steam softens stains and spatters, making them easier to wipe off. So handy!
6. If you have stainless steel appliances, get these amazing cleaning wipes
Stainless steel appliances look fantastic, but they're some of the worst offenders when it comes to collecting smudges. There has to be a better way to keep them fingerprint-free, right? This is it.
These stainless steel cleaning wipes by Weiman use a pH-neutral formula that quickly cleans, shines and protects stainless steel surfaces. They're great at banishing fingerprints, haze, grease, streaks and residue build-up.
7. Cooktop cleaners are amazing
If you cook a lot, you know how fast stovetops collect grease, bits of food and who knows what else. I like this cooktop cleaner kit from Weiman. It comes with non-abrasive cooktop pads that easily remove heavily burned on foods, grease and grime.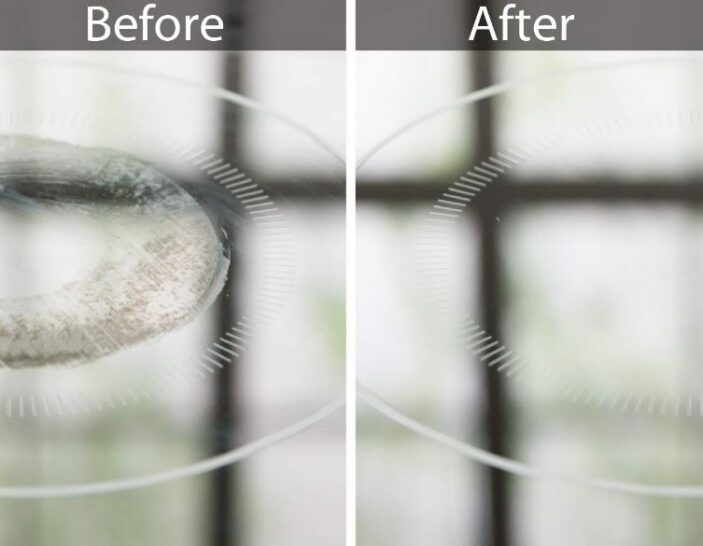 You can use it to clean, shine and protect glass, ceramic and induction smooth top ranges.
8. Clean your oven without those nasty fumes
Now to the inside of your oven. When something spills over, I use Easy-Off Heavy Duty cleaner. It works for both deep cleaning and spot cleaning. You can use it as a cleaner, BBQ cleaner, broiler cleaner, pan cleaner and even a stainless steel cleaner.
This review sums it up: "Simply UNBELIEVABLE. Fume-free and no gloves needed, but dissolves ANYTHING cooked on!"
9. I wash my floors with this machine and they look brand new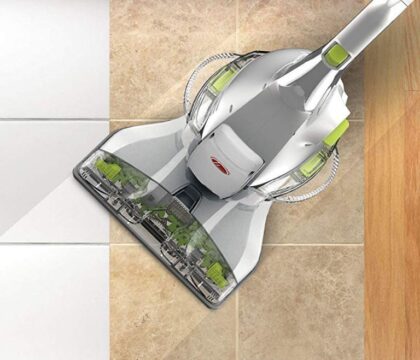 Real talk: Scrubbing the floors kills my back and knees. I use the Hoover FloorMate Deluxe instead. SpinScrub Brushes do all the hard work for you, and Dual Tanks keep clean and dirty water separate, so you aren't pushing dirty water around. Plus, it dries in one motion, so you don't need to wait forever to walk through your house.
10. Get dust off your blinds the quick and easy way
No matter where you live, there's one thing none of us can escape: dust. It shows up everywhere and seemingly triples overnight. I live in the desert, so it's challenging to stay on top of it.
Here's a simple solution for hard-to-clean blinds. Grab this pack of blind cleaner tools from Hiware and you can get rid of annoying dust in no time. It's great to clean your window blinds, air conditioner blinds and car blinds. Plus, it works well with cleaner.
11. You need this broom for dogs that shed
Dogs are man's best friend, but it doesn't feel that way when your house is full of dog hair and you spend every waking moment trying to keep it clean. That's how I feel trying to clean up after Abby. Good thing she's cute.
Technology has finally found an answer to this age-old problem. The FURemover broom uses 100% natural rubber to attract pet hair on hard floors and carpet. It seriously works like a magnet. You can adjust the handle to what's comfortable for you, and it's easy to clean with a bit of soap and water.
12. Clean bacteria and grime from jetted tubs
I love taking a relaxing bath. I hate cleaning the bathtub. If you do, too, try this jetted bath cleaner to remove dirt, sludge and other grime that builds up over time. You can't clean out the jets on your own. You need something that can get in there remove the junk, which is the most effective one I've found.
13. Simple way to make your tile look new
Nothing makes your bathroom look old and dated like grungy tile grout. Instead of endless scrubbing, use a grout pen to clean and whiten things up. This grout pen is perfect for the bathroom, kitchen and any other tiled area. It's so easy, and you won't believe the difference.
14. Make the switch to microfiber
You can never have too many microfiber cloths. These are complete kitchen (and rest of the house) workhorses. They're lint-free, hold up well in the washer, and they won't scratch your surfaces. They absorb like crazy and dry fast and easy, too. This pack of 12 is as good a deal as you'll find.
15. You'll have the most sparkling shower in town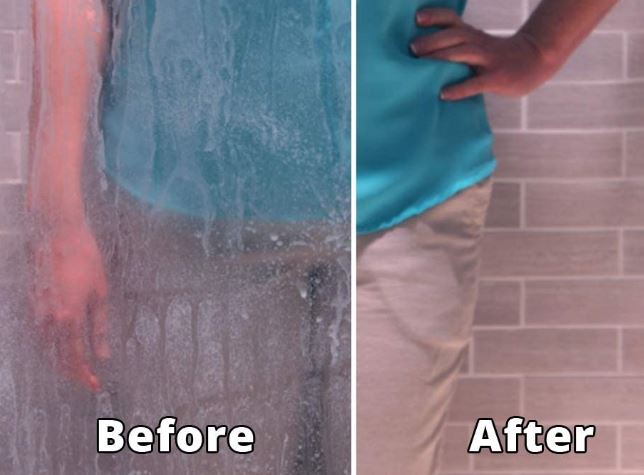 Gross, soap scum. You can scrub and scrub, or you can let something do the work for you. This spray is my favorite. There's no bleach, so you don't need to worry about staining anything and no gross chemical fragrance. It's easy to use, too. Spray down your shower or tub, wait three minutes, then rinse.
16. Leave those musty clothes behind
Have you ever smelled a towel straight from the dryer, and it's musty? So disappointing. You need to give your washing machine a good clean now and again, and these tablets are a simple way to do it. These work with high efficiency (HE) and conventional front and top load machines. I use these once a month to keep my clothes smelling good. Totally worth it for a couple of bucks per tablet.
17. Don't let a clogged drain ruin your day
There's nothing worse than a sink that won't drain. Everyone has their favorite solution, and Green Gobbler is mine. I keep this around to clear all the gunk that clog up the bathroom sinks and showers. It works like a charm, and it doesn't stink up the house.
18. Check out this fantastic toilet cleaning system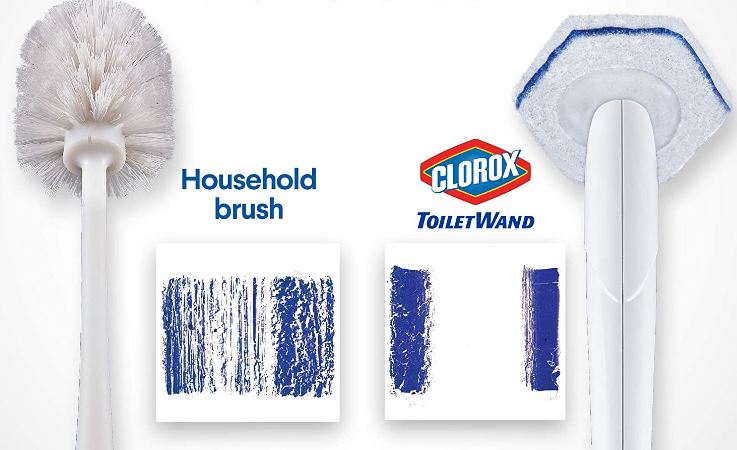 Toilet wands get nasty, really fast. I'm a big fan of the ones with disposable heads. Clorox is my pick, and the starter pack comes with six refills. They have disinfecting cleaner built right in. Pop one on, clean the toilet, trash the disposable head and no gross toilet brush left sitting around.
19. A drill for cleaning? You bet
I bet you have a drill sitting around if you own a home. For about $10, you can turn it into a cleaning superstar. This attachment set includes three brushes you can use to shine up your grout, tub, tile or even your car. They're great for getting into corners and scrubbing hard-to-reach areas too, and they fit just about any drill.
We may receive a commission when you buy through our links, but our reporting and recommendations are always independent and objective.