Have the packages been piling up at your door recently? If you weren't much of an online shopper prior to the pandemic, there's a good chance you are now.
Those online purchases will only become more prevalent as we inch closer to the holiday season. Luckily, shopping online isn't a chore, and it's fun to get packages of new tech toys and gadgets delivered to our doorsteps. Plus, you can save money by shopping online if you're using a price comparison tool, which makes it even more appealing.
While most of those new gadgets and gizmos will be safe to use out of the box, it's just a fact of life that some products will eventually be recalled over safety concerns. From popular exercise equipment to ceiling fans, these newly-issued recalls may include something you have in your home right now.
1. Some Peloton bike pedals are recalled due to laceration injuries
If you've been using a Peloton bike to get in shape during the pandemic, it's important to know that there's a recall on some bike pedals due to the possibility of laceration injuries.
The recall is for the PR70P (or first-generation) pedals, which were fitted on Peloton bikes sold between July 2013 and May 2016. These pedals can break unexpectedly during use, and there have already been 120 consumer reports of that happening. Sixteen of those cases involved leg injuries.
About 27,000 bikes are included in the recall.
Identify the pedals by the year the bike was purchased and the look of the pedal, which includes a Peloton logo and the word "PELOTON" molded into the body.
If you have PR70P Clip-In pedals, you should immediately stop using it.
Peloton is notifying all affected consumers directly on how to receive free replacement pedals, along with instructions for self-installation. For more information or to see if you're affected by the recall, tap or click here.
2. Possible burn hazards tied to Endliss battery phone cases
If you're using an Endliss battery phone case, you need to know about a recall that's caused by an issue with possible burn hazards. The issue with these cases is that the lithium-ion battery can overheating, resulting in thermal runaway and posing a burn hazard to consumers. Endliss has received 96 reports of batteries overheating due to thermal runaway, including 10 reports of burn injuries.
These trianium cell phone battery pack cases were sold exclusively on Amazon from Sept. 2014 through July 2020. There are 17 different model numbers included in this recall, including:
TM000006
TM000007
TM000008
TM000009
TM000010
TM000011
TM000046
TM000047
TM000048
TM000049
TM000101
TM000103
TM-06A-4000BBLK
TM-06A-4000ROGD
TM-06A-4000WSLV
TM-S6BC-BLK
MTS-3000-BBLK.
If you're using one of these cases, you should immediately stop and dispose of the case. You can also contact Endliss for a free replacement power pack. To find out more about the recall, tap or click here.
3. Homerygardens extension cord splitter recalled due to fire hazard
Do you own a Homerygardens Outdoor Extension Cord Splitter? If so, you should stop using it immediately, as it's recalled due to a potential fire hazard.
The problem stems from the wire size used in the recalled extension cords, which cannot handle the appropriate amp load and doesn't have the right protective features. The recalled extension cord splitters pose a fire risk due to these issues, so they aren't safe to keep using.
The affected cord splitters were sold online at Amazon.com and Walmart.com from March 2019 through August 2020 for between $11 and $23. If you're using one of the affected cords, immediately stop using it and contact Sales BSD Inc. to return the product for a full refund. The firm is also contacting all known purchasers directly. For more information about this recall, tap or click here.
Related: Tap or click here to find the best way to order groceries online.
4. Two ceiling fans are being recalled due to injury hazards
If there are ceiling fans in or outside of your home, you need to know about two different ceiling fan recalls. The first is a recall of the Westinghouse Lighting Great Falls outdoor ceiling fans, which are posing risks due to the blades cracking and breaking, which can cause an impact injury hazard.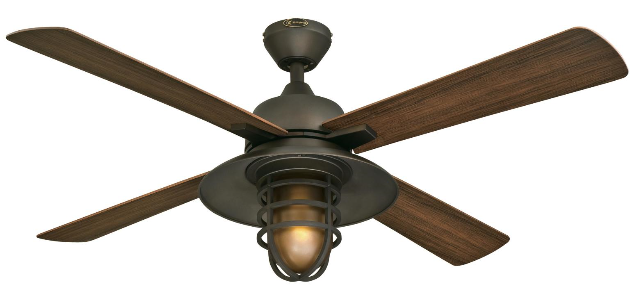 This recall involves Westinghouse Lighting's Great Falls 52" outdoor ceiling fans with four dark walnut blades, frosted amber glass and an LED lamp. Model number 72043 and a product order number of the following are printed on the top of the fan's motor housing:
016555
016761
016647
017157
016648
017349
If you're using this fan, you should stop and contact Westinghouse Lighting for instructions on receiving a free replacement blade kit. For more information on this recall, tap or click here.
The other ceiling fan recall involves Harbor Breeze's Kingsbury indoor ceiling fans manufactured before December 2018. The recall stems from a light globe that can fall from its housing, posing an impact and laceration injury hazards.
These fans were sold exclusively at Lowe's stores nationwide and at Lowes.com from April 2010 through December 2018 for about $230. The manufacture date in MM-YYYY format can be found on a label on top of the motor housing.
If you're using one of these fans, stop immediately and contact HKC to request a new owner's manual and light kit label to help ensure correct installation of the light globe. You can find out more about this recall by tapping or clicking here.
5. Prestone Antifreeze recalled due to failing to meet child-resistant packaging requirements
If you have Prestone Antifreeze in your garage, you should know it's being recalled due to a risk of poisoning. These antifreeze products contain ethylene glycol, which is required to be in child-resistant packaging by the Poison Prevention Packaging Act. However, these products' caps were not rotated enough to engage the child-resistant mechanism.
This recall involves 14 different models of pre-diluted or concentrated antifreeze sold under six different brand names:
Prestone
AutoZone
Highline/Prime Guard
Supertech
Prime
Starfire.
These products were sold at the following stores nationwide and online from January 2020 through May 2020 for between $10 and $22:
Ace Hardware
Advance Auto Parts
AutoZone
O'Reilly Auto Parts
Highline
Home Depot
Lowe's
Pep Boys
Walmart
This is a serious issue and a number of different types and brands are affected by the recall, so your best bet is to grab your bottle of antifreeze and check it against the information on the Consumer Product Safety Commission site to see if yours is recalled.
Worried about other potential recalls? You can check the full list of active recalls that are going on now by tapping or clicking here.