Last year, Black Friday shoppers spent $7.4 billion, setting a record that was smashed days later on Cyber Monday with $9.4 billion in sales. As you've probably noticed, 2020 isn't like other years and Black Friday-level sales started about six weeks before Thanksgiving.
You can find sales on just about anything you're looking for right now, from cheap tech devices to discounted stocking stuffers. You may even find a few deals on the best holiday toys, too.
We get that all of these sales can be a little overwhelming and that's why we're here to help. And if you're shopping for the best deals on audio gadgets like wireless earbuds and Bluetooth speakers, you've come to the right place.
Looking for the best of the best when it comes to wireless over-ear headphones? These Sony WH1000XM4/B Bluetooth Noise Cancellation Wireless Headphones use a new A.I. algorithm to block outside noise and they're over 20% off right now. You'll also get 30 hours of battery time on one charge, along with tech that upscales compressed music files to make your favorite songs sound better than ever. With two microphones, you'll also have crystal-clear phone calls.
If you've been tossing around the idea of investing in AirPods and haven't wanted to pay the full retail price, these Apple AirPods with a wireless charging case are 25% off right now. They'll work great with all of your devices, even if they're not made by Apple, and the sound quality is top-notch, too.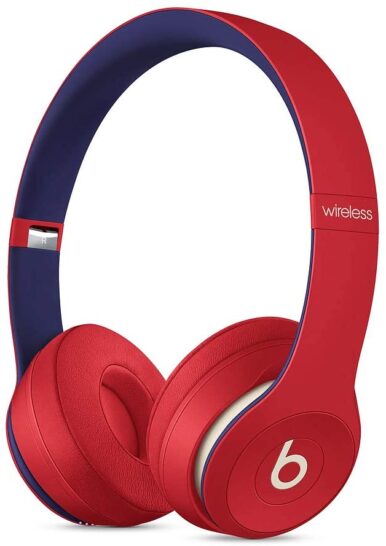 Wireless headphones with excellent sound quality for less than $120? Sounds like a steal — especially for these Beats Solo3 Wireless On-Ear Headphones. They're 40% off right now, which is quite the coincidence since these premium headphones also offer 40 hours of listening time on a single charge. They've also got what's called Fast Fuel, which means you only have to charge the battery for five minutes to get three hours of playback.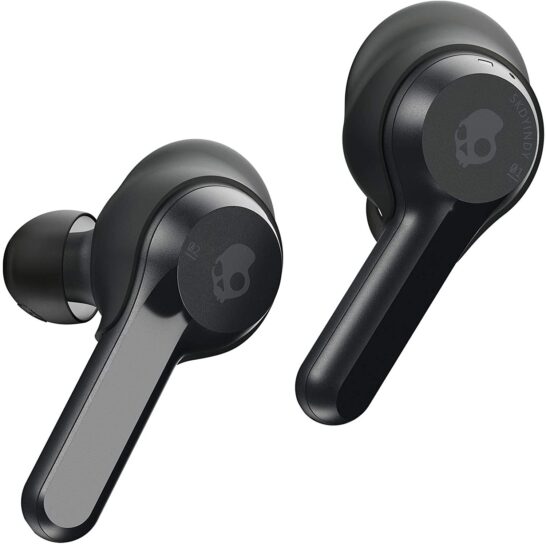 Not ready to invest in AirPods or another expensive brand? These Skullcandy Indy Bluetooth Lightweight Wireless In-Ear Headphones are available for a steal right now. You'll get superior sound quality, including sweat, water and dust resistance at a super low price. They're perfect for stocking stuffers or college students who need a new pair of in-ear earbuds.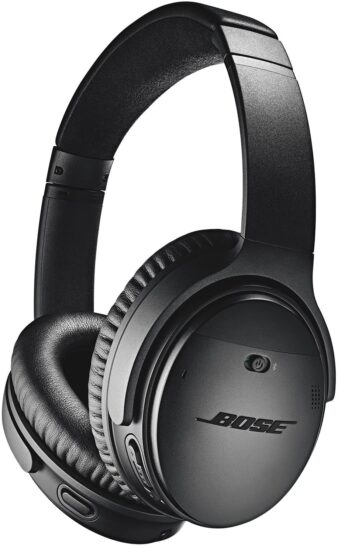 These Bose QuietComfort 35 II Wireless Bluetooth Headphones are another great option for wireless, over-the-ear headphones. They're great for noise cancellation, with three levels to ensure that listening to music and making calls are free from outside distractions. They'll normally run you about $300, but they're available for about 33% off right now. And Alexa is also built right in.
If you've been searching for a pair of affordable earbuds, these Echo Buds (with free 6 mo. Amazon Music Unlimited) are almost 60% off right now. They work seamlessly with Amazon Music — and even come with 6 months of free Amazon Music Unlimited. They also have Bose Active Noise Reduction Technology and work with Alexa along with other smart assistants!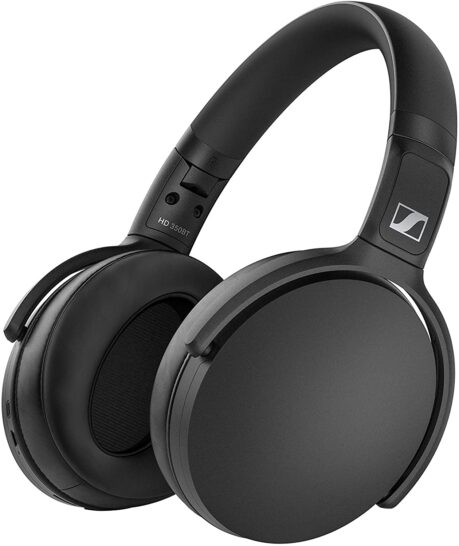 If you're looking for a great pair of wireless headphones for around $100, consider these Sennheiser Consumer Audio HD 350BT. You'll get 30 hours of battery life on one charge, which is comparable to what the higher-end headphones offer. There's also a Virtual Assistant button so you can access Siri and Google Assistant.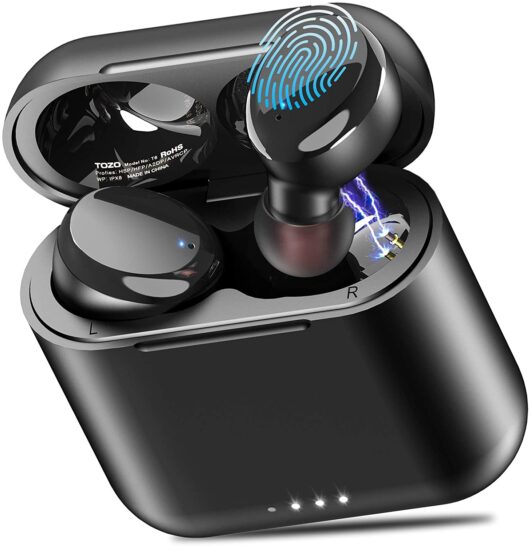 Trying to find a pair of in-ear headphones for around $50? These TOZO TWS Bluetooth Waterproof Wireless In-Ear Headphones pack powerful bass in a small package. These earbuds and its charging case also have a nano-coating for improved water resistance.
These Sony WF-1000XM3/B Bluetooth Wireless In-Ear Headphones are another great pair of noise-cancelling earbuds. They're quick charge and you'll get up to 24 hours of battery life, too. They're also 27% off right now, so if you've been looking for a pair, you may want to toss them in your cart right now while they're on sale.
These Mpow H7 Bluetooth Headphones may not have the brand recognition that some of the others on this list have, but they're on sale for less than $25 right now. If you're looking for a cheap gift for a niece or nephew (or a few stocking stuffers), these Bluetooth headphones would impress even the pickiest recipient. The battery life is about 25 hours and these headphones can connect to two devices at the same time.
Android fans know how awesome these Samsung Galaxy Buds+ are, with features like Ambient Aware2 that filters outside noise based on your surroundings. They offer some of the best sound quality you can get from true wireless earbuds, and other features, like a wireless charging case. They're great for working out or everyday use. Calls are clear as a bell with these buds, and they're 27% off right now.
Gaming headphones can be really expensive, but this Logitech G733 Lightspeed Wireless Gaming Headset is available for a great price right now. This headset gives you all of the sound quality you'd want to elevate your gaming experience and plenty of battery life, too, at 29 hours. Even the mic quality is top notch. These headsets are available for a little less than $120 right now, which is an awesome deal.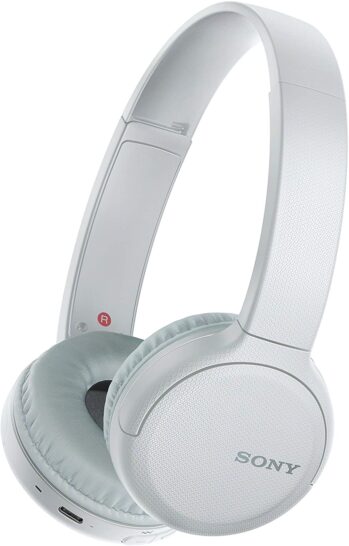 You'll rarely find good quality wireless headphones for under $100, but these Sony WHCH510/W Bluetooth Wireless On-Ear Headphones are on sale for less than $40 right now. They're stylish, great for travel and offer 35 hours of battery life on one charge. You'll have to move quickly, though — at this price, these are bound to sell out.
The iJoy Bluetooth Foldable Wireless Over-Ear Headphones have controls on the headset so you can play, pause, answer, hang up and go to the next song. Bluetooth wireless over-ear headphones for under $20? You're going to want to grab a couple pairs to keep on hand or give as gifts this year.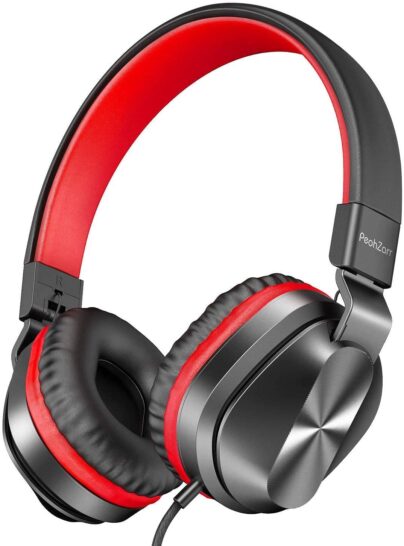 The PeohZarr Wired On-Ear Headphones with Microphone are another great option for under $15. These headphones may not be brand-name or wireless, but they offer great bass along with a mic for calls and gaming. They fold so they're easy to travel with, too.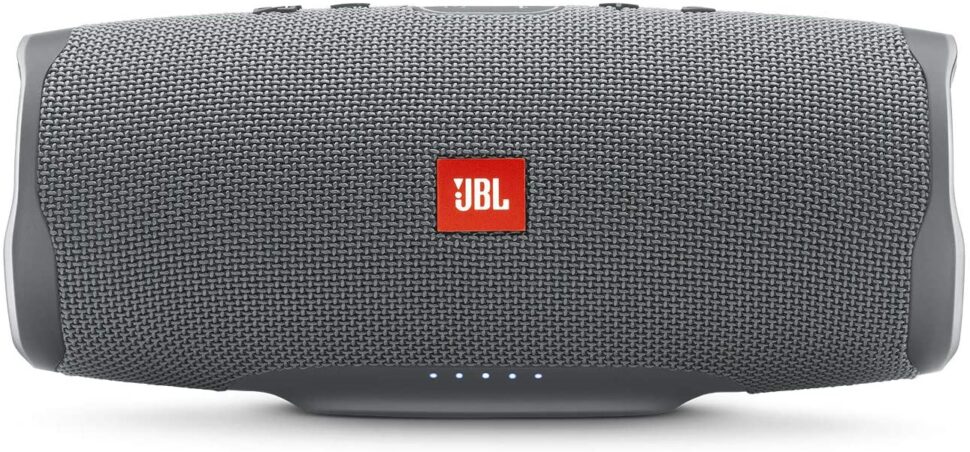 This JBL Charge 4 – Waterproof Portable Bluetooth Speaker is awesome. You can use it while grilling, by the pool or hanging out inside. It's waterproof, too, and you'll get 20 hours of play time, too. It's about 10% off right now.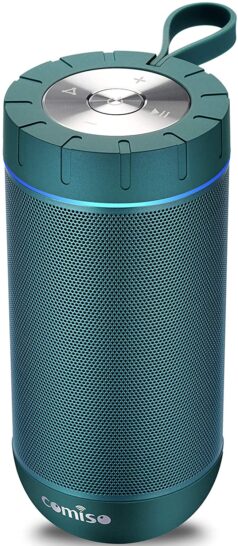 Not ready to invest $100-plus dollars in a portable speaker? Check out this COMISO Waterproof Bluetooth Outdoor Wireless Portable Speaker. It's on sale for a little over $30 right now, and if you buy two, you can pair them together for stereo sound. It's lightweight and compact, too, without sacrificing any sound quality.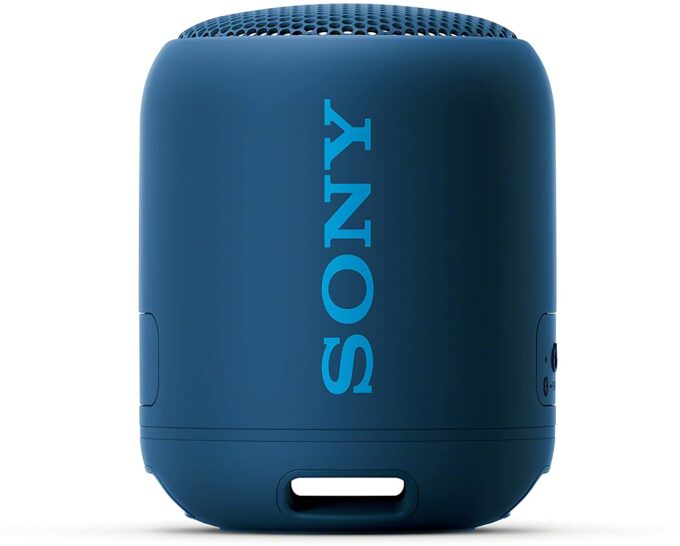 This small but mighty Sony SRS-XB12 Mini Bluetooth Speaker is another great option for a portable speaker. It clips right onto your bag to let you take your music with you wherever you go, and you'll be surprised at the powerful beats that it blasts. It's less than $40 right now, too.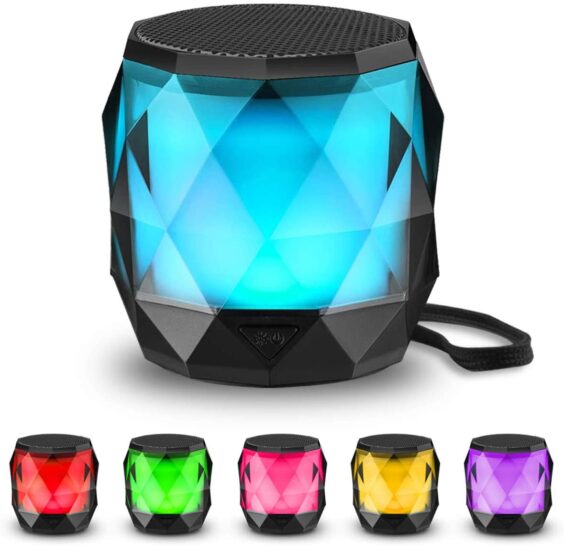 This LFS LED Portable Bluetooth Speaker is so cool, and it's really affordable, too. It gives you a color-changing light show and awesome sound from a compact speaker for less than $20. You won't find a better deal for that price — and it's voice-controlled, too.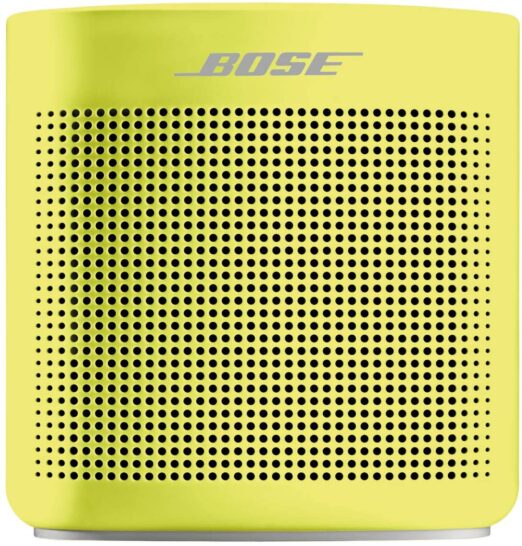 Bose speakers and headphones are known for having incredible sound quality, and this Bose SoundLink Color Bluetooth Speaker II is no exception. It's also lightweight and compact for easy travel. You can even use it for conference calls or hands-free calls with friends. At less than $80, it's a great deal.
This OontZ Angle 3 (3rd Gen) – Bluetooth Portable Speaker is impressively loud for a portable speaker. It's got great sound quality and it works with a ton of devices — iPhone, Galaxy and other Android devices, too. At less than $26, this portable speaker is great for the price, especially when you consider it also boasts 100-ft. Bluetooth range. You can grab a few for the price of one of the name brand speakers.
Looking for killer sound? This Ultimate Ears WONDERBOOM 2 is where it's at. You'll get awesome battery life, too — 13 hours of playback on one charge. That means there's plenty of sound and plenty of battery to keep you going for as long as you want.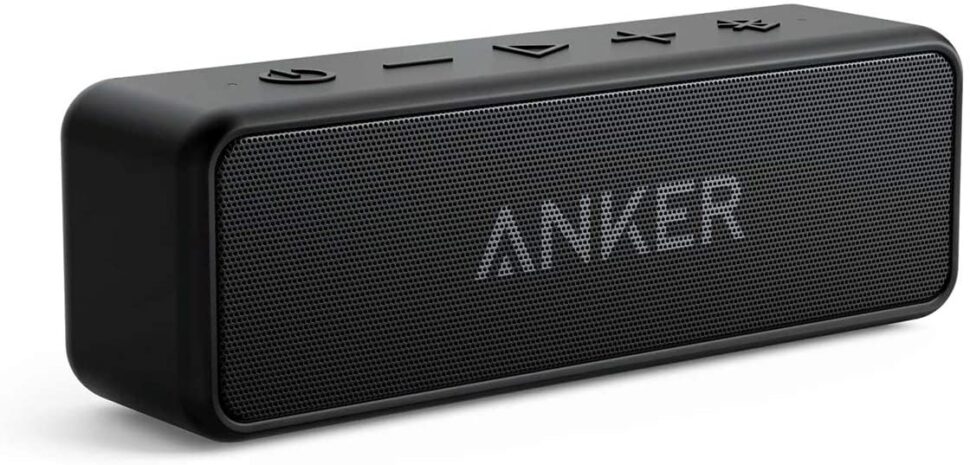 This Anker Soundcore 2 Portable Bluetooth Speaker offers 12W of pure audio power with enhanced bass for under $40. Do we need to say more? You'll also get a full 24 hours of battery life, too. It's waterproof, making it perfect for outdoor use.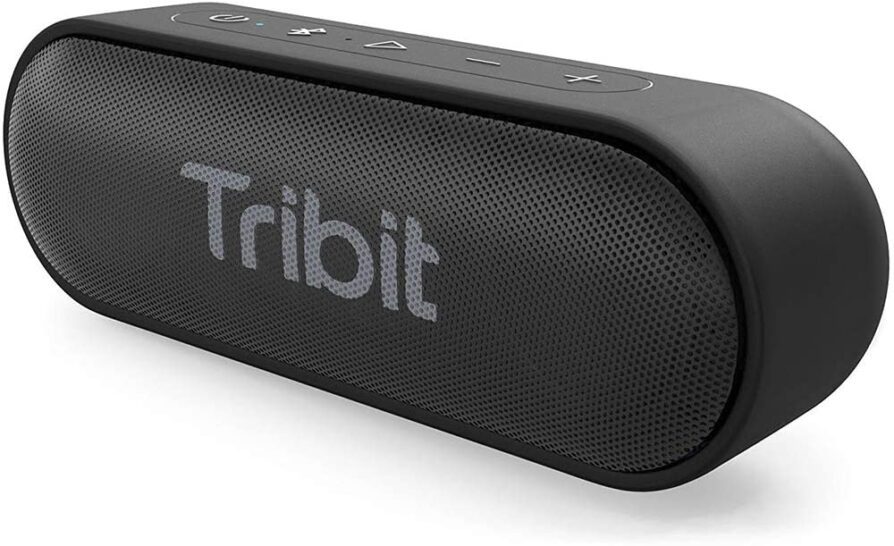 This Tribit XSound Go Bluetooth Speaker is available for a real steal right now. We're talking 67% off, taking the price from $100 to less than $33. With crystal highs, crisp mids and rich bass, you'll get an immersive listening experience for a price that can't be beat. Grab a couple to place wherever you hang out.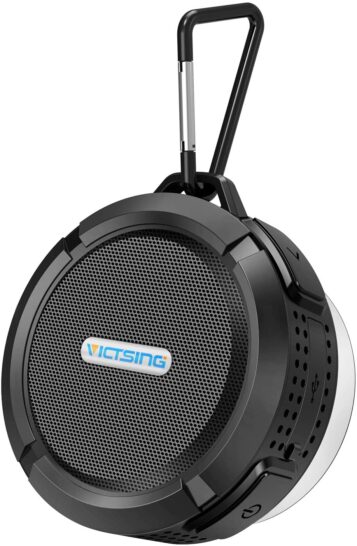 Looking for a portable speaker that you can clip to your luggage or backpack? This VicTsing SoundHot C6 Portable Bluetooth Speaker is a solid option. You'll get superior sound, a suction cup, hook and it's completely waterproof, too. At less than $26, this portable speaker is a steal.
By clicking our links, you're supporting our research. As an Amazon Associate, we earn a small commission from qualifying purchases. Recommendations are not part of any business incentives.