There are tons of steep savings waiting for you to find them. As the cost of living soars, it's time to expand your horizons and add more money-saving tips to your toolbelt. In this how-to guide, you'll find strategies to save money with coupons.
Couponing might sound old-fashioned, but it's nothing like it used to be. You don't have to whip out the scissors and cut tiny squares out of newspapers. Tons of apps can help you shop for sales, find coupons and save money. You can even buy surplus food from local restaurants!
There are many ways to save money with coupons, from apps to browser extensions and more. We put together the best free couponing resources on the web, so bookmark this money-saving tip and share it with your friends.
1. Embrace coupon websites
If you want to save money with less effort, let free apps and software do the work for you.
Here are some of the best coupon sites:
Capital One Shopping: It's one of the best online coupon shops on the web. Don't worry: You don't have to be a Capitol One client to find big savings. It's useful as a site, app and browser extension (more on that below). Use it to find coupon codes when shopping online. This free tool can help you find steep discounts on stuff you buy online.
Tada: After you log into your free account, you can browse thousands of deals online. When you find a good coupon code, the online store pays Tada for referring you to the site. After Tada sends those savings to you, you can choose one of three ways to get your cash: via a deposit to your PayPal account, a check in the mail or an Amazon gift card. 
Brad's Deals: Use this site to find some of the best coupon codes and printable coupons online. In addition to coupons, it also lists department store flash sales. You can even sign up for one of its email newsletters. You'll get daily deals on all the stuff you need.
If you don't want to shop online, scroll down for some in-person coupon-finding strategies.
2. Get free coupon inserts
Maybe you miss the old days and want to cut coupons out of a newspaper. In that case, there are a few cheap ways to find physical coupons:
Pick up your local community newspaper: You can typically find this paper at the convenience store. For no cost at all, you'll find free coupon inserts for grocery stores, local businesses and more.
Look up newspaper recycling programs in your community: Local schools often have recycling programs for kids, so do some digging and see if there are any good options.
Check out local businesses with free newspapers: Coffee shops are especially great for this. Ask if you can keep the coupon inserts and you might get lucky.
Head to your local library: Luckily for savvy spenders, libraries carry many newspapers. Take some time to go through their periodical section and you'll find coupon inserts from papers you aren't subscribed to. Ask a librarian if you can keep the coupon inserts in the most recent paper.
3. Use browser extensions to save money with coupons
Maybe you don't want to manually open a coupon site or app. Perhaps you'd like to find deals automatically. In that case, browser extensions are the right pick for you.
One of the most famous options is PayPal Honey, where sweet deals come to you. No research is required!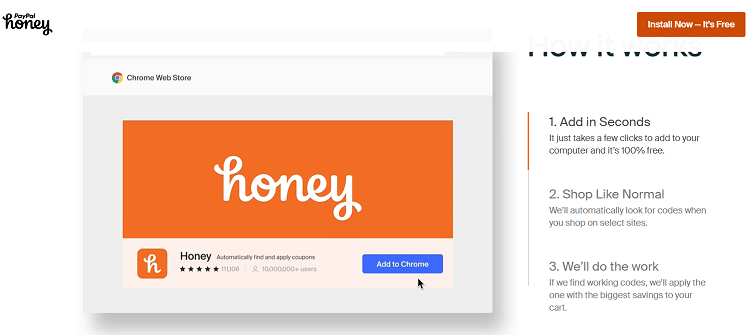 If you love a bargain, get sweet deals with PayPal Honey. This helpful browser extension automatically searches the web for coupons. So if you're looking at an item online, Honey is working in the background to find coupons.
During checkout, Honey automatically applies those coupons to your cart. It's a great way to save time since you won't have to clip from mailers or search for coupons. Tap or click here for our quick guide to Honey.
It's available as an extension on these browsers:
We also recommend Capital One Shopping. Think of it as your personal deal hunter, always looking for discounts. Anyone can use it for free.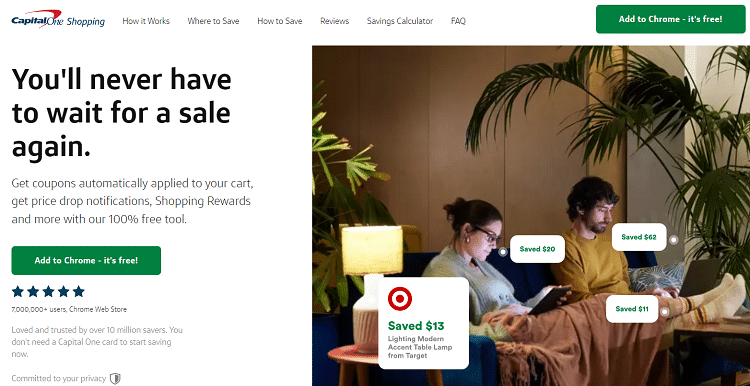 Maybe another service would better fit your preferences. Lucky you: We've written a guide on the five best browser extensions to save money on online shopping. Check it out and get ready to find new deals and discounts.
4. Combine coupons with sales
Buying in bulk is a great way to get better value. You can save even more when things are on sale. For instance, you may find a coupon for sunscreen. If it goes on sale at a big box store, stock up on as much sunscreen as possible.
This way, you won't have to spend the full price the next time you need sunscreen. You'll already have it, and you can smile whenever you think about how much you saved.
Follow this philosophy for all items, from hygiene and health products to food. Over time, you'll save a ton of money on everyday essentials. Use these 10 free spreadsheet templates to manage your finances and keep track of savings.
5. Keep yearly sales trends in mind
Sometimes, sales can net you more significant savings than coupons alone. For example, due to Black Friday sales, November is the best time of year to buy electronics.
Thanks to U.S. News, here are a few yearly sale trends you should know about:
| | | |
| --- | --- | --- |
| If you want … | The best time to shop is … | Because … |
| Mattresses, sheets, pillows and other sleep supplies | May | It's Better Sleep Month |
| Arts and crafts | March | It's National Crafts Month |
| Cameras | June 29 | It's National Camera Day |
| Airline tickets | Tuesday mornings and afternoons | It's not too early and not too late in the week |
| New furniture | February and August | Retailers are making room for new furniture, plus there are Presidents Day sales |
| A home | August and December | Less competition |
| Car | May, October, November and December | Memorial Day sales in May, new car models arrive in October, Black Friday sales in November, car salesmen want to meet yearly sales goals in December |
| Large appliances | September to December | Labor Day sales and Black Friday sales |
| Winter clothes like jackets, pants and long-sleeved shirts | January, February, and March | Stores want to clear the way for new spring clothes |
| Summer clothes like tank tops, shorts and swimsuits | August and September | Stores want to clear the way for cold-weather clothes |
| Jewelry | February | Valentine's Day sales |
| Electronics | January, November and December | Shortly before Super Bowl, Black Friday and holiday shopping sales |
| TVs | November and February | Black Friday, Cyber Monday, before Super Bowl |
| Groceries | Wednesday | New sales are coming out |
Now that you know the best times to snag deals, you can plan ahead. Clip coupons in preparation for future sales on the stuff you need. Just don't wait too long — your coupons might expire!
BONUS: To save money with coupons, be strategic and unemotional
While you're at it, avoid last-minute add-ons. Although buying in bulk can save you from spending full price, splurging will undo those great savings. So ignore the candy bars at the check-out line and stay strong. The savings will be sweeter than any sugary treat.
You may also like: 6 useful tech hacks to help you save money