Apple products have a couple of reputations that are hard to deny. One, they work great. Two, they're expensive.
You also aren't likely to find an iPhone or Mac on sale unless it's a major holiday. Even then, how can you score some great Apple devices without breaking the bank?
A friend recently revealed to me there is a lesser-known 'Certified Refurbished' section on Apple's website where shoppers can find some of the latest and greatest products at sweet discounts. I had never heard of this discounted "store" until then, so with a bit of doubt, I began scrolling through the six pages of Apple gadgets, only to find myself drooling over the idea of grabbing one of everything.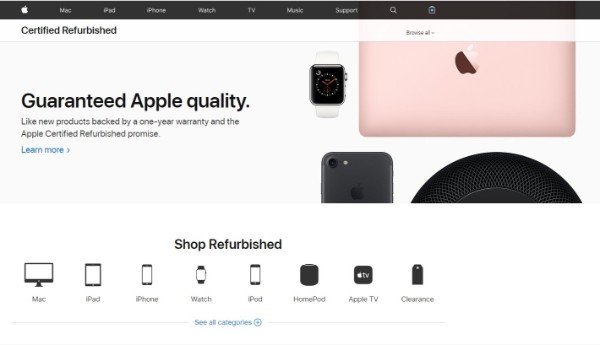 What can I say? I love my Apple products. They have never failed me, and I find it impossible to live without them. As I snapped back to my budgetary reality, I knew someone had to benefit from such bargains; thus, here you are.
While buying a couple of new Apple gadgets may have you giving up a year's worth of grande lattes and possibly your dream vacation (which I'd be willing to do), it doesn't have to be this way. Saving you money is what the refurbished section is all about.
The best perks, after saving serious cash? Apple offers both certified refurbished current-generation and older models, so you are never stuck with outdated equipment. And, regardless of the device and its age, Apple provides the company's standard one-year warranty.
Need a few more reasons why you should consider shopping the refurbished section? All products include the original accessories. And, you get free two-day delivery and returns. With all these advantages of buying refurbished, you have to be excited about taking a peek at what Apple has waiting to be swooped up.
iPhones at incredible prices
iPhone 7 and iPhone 7 Plus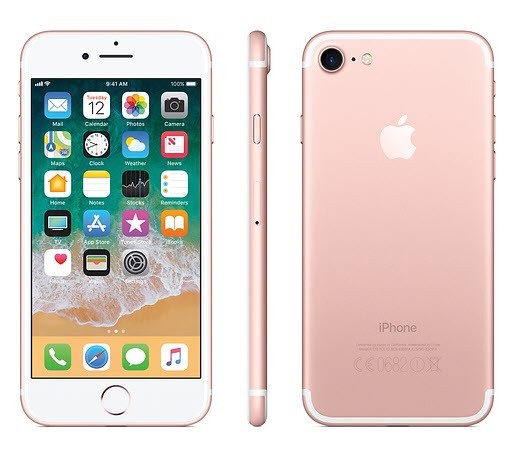 Although Apple is currently selling its iPhone 7 with 32GB for $450, you can steal one for only $470 with 132GB in the refurbished store. For that additional $20, you get an extra 100GB of storage, which we all know makes a huge difference when it comes to accumulating apps and files on a mobile device.
As with its predecessor, the refurbished iPhone 7 Plus boasts 128GB. Its selling price? $570, which is the same price as a new device with only 32GB of storage. If your budget is screaming "spend less," here's a bargain, by picking up the 32GB refurbished iPhone 7 Plus for $470, you save $100 off a brand new one.
iPhone 8 and iPhone 8 Plus
The deals keep coming with good buys on the iPhone 8 and iPhone 8 Plus. Presently, a refurbished iPhone 8 with 256GB is available for $630 compared to a brand new one at $750. With $120 saved, you can have the best of both worlds, an amazing smartphone and still afford a few of your favorite lattes.
With a price tag of $730, a refurbished iPhone 8 Plus with 256GB of storage capacity is also discounted $120 over a new model with the same storage, which rings up at $850.
iPhone X
Topping off the refurbished smartphones category is the iPhone X. Although Apple no longer sells this model with 64GB brand new, you can pick it up at carrier stores for $900. Don't bother, save yourself $130 by purchasing a refurbished one on Apple's website for $770.
MacBook Pro without the meaty price tags
If you are looking for some serious computing prowess, look no further, as Apple offers some of its best MacBooks, refurbished, without the fat price tags. First up is the 2018 13-inch MacBook Pro.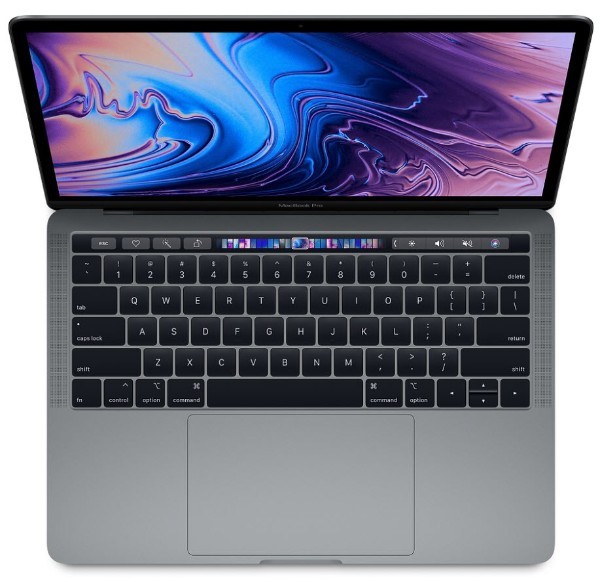 This laptop is a workhorse. With its 2.3 GHz, 8GB RAM and 256GB of storage, the 13-inch MacBook Pro also comes with Intel's 8th-generation of quad-core Core i5 chips, providing high-quality performance and durability. For a brand new one, you are looking at $1,800, whereas, refurbished will cost $1,530, banking you a difference of $270.
Is the saying go big or go home your motto? If so, the 15-inch MacBook Pro is for you. A refurbished 2018 model with a 2.2 GHz Core i7, 16 GB RAM and 256GB storage will cost you $2,040, which calculates out to a savings of $360 over one that's brand new at $2,400.
By no means are these the only deals you will find. There are considerable discounts on a wide range of other refurbished Apple products, including iPad Pro with markdown of over $400 off a brand new model. Then there are the $180 savings on a 2018 MacBook Air and a $410 discount on the 2017 MacBook that will have you smiling, pleased with your purchase.
Although I could go on and on about the sizeable number of specials offered in Apple's 'Certified Refurbished' section, the deals are limited and may not be available for long. As I was writing another page was added, ensuring further gadgetry goodness (at least until I get in there) for you to drool over and snag up at un-Apple like prices.