The holiday shopping season is now in full force. There are tons of deals to be had, money to be saved, and smart buying decisions for you to make.
Now that the massive sales days are here, it pays to be savvy in your shopping and know which categories are best to mine both before and after Christmas.
Take a look at this list. I bet you'll save some money! Ready? Let's get started!
Before Christmas
Whether you're planning your holiday gift shopping or just looking for bargains for yourself, there are plenty of good buys still on the table ahead of Christmas.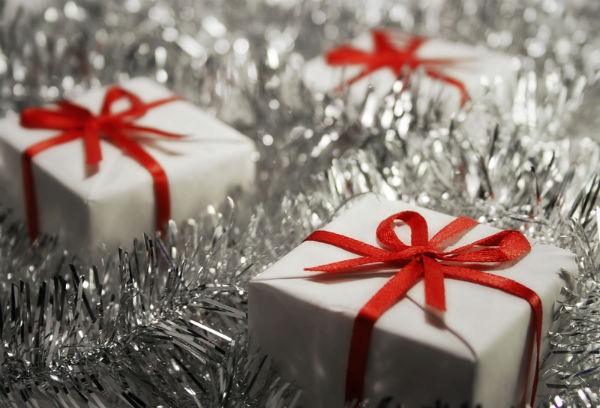 Toys

Fingerlings might be in short supply, but lots of other popular toys are still easily available. Look for sales on everything from Lego kits to dolls. This is when big retailers offer up some of their lowest prices of the year. Just keep in mind that some of these bargains are online-only, so be sure to compare internet prices with what you can find in a retail store.
Here's what to buy on Black Friday, the day before Cyber Monday, Cyber Monday and Giving Tuesday (including toys).
Electronics (with care!)
Buy those laptops and TVs. Just make sure you get all the features you need. Retailers are notorious for getting rid of the cheap outdated models this time of year. January is the Consumer Electronics Show. That's the time the latest and greatest are announced.
Looking for a laptop? Here are the best Black Friday laptop deals we found.
Tools
Everyone from the big-box home improvement stores to online retailers is offering tempting tool deals in December. Keep an eye out for sales on tool sets where you might get a discount on a group of handy items that come packaged together.
Also look for deals that offer a free power tool or battery with the purchase of certain tool kits. It's not just about power tools, either. You can also find reductions on hand tools and accessories like drill-bit sets.
Before buying that tool this Black Friday, will there be better deals around the corner? Check this tip out and find out.
Gift cards
Gift card bargains can be found in the days leading up to Christmas. While a certain percentage off the price can be an enticing deal, also look for retailers that offer a free, smaller gift card with the purchase of one with a larger amount on it.
You can give the bigger one as a gift and keep the bonus card for your own shopping needs. Plus, a gift card is still a perfect last-minute gift.
Be careful about buying gift cards, though. It could be a scam!
Champagne
There's a lot of competition for your celebratory champagne dollars leading up to New Year's Eve so expect plenty of specials on the bubbly ahead of Christmas.
This is a good time to stock up for a special Christmas toast, for mimosas on Christmas Day, or for your end-of-year party.
Worried about porch pirates? Here are the most secure ways you can get your Amazon purchases for the holidays
Wait until After Christmas
Get your shopping game plan in order so you can tackle those post-Christmas sales efficiently. Here are four categories of items to look out for: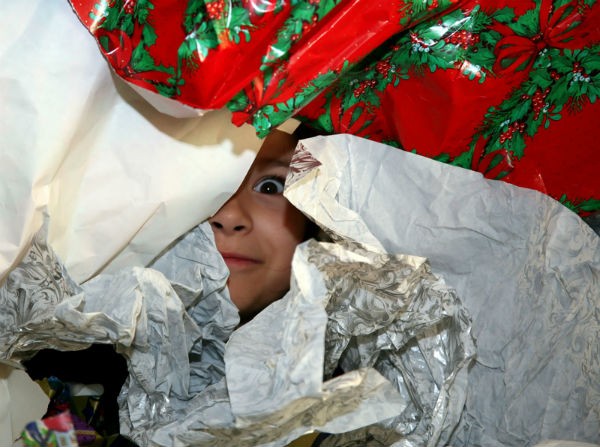 Christmas decor
You've been eyeing some new strings of lights, a projector that splashes snowflakes across your house, and a new artificial tree. If you don't mind storing your treasures, then you can get some great bargains on your 2018 Christmas decor when you have the patience to wait for the sales after December 25.
Look for deep discounts on everything from festive knickknacks to entertaining inflatables for the front yard.
Here are 5 LED bulbs that are worth the money.
Holiday gear
This one goes hand-in-hand with those sparkly and festive Christmas decorations you're going to pick up from the post-holiday sales. Load up on Christmas cards, wrapping paper, and those other little accouterments that will come in handy for 2018.
You may even find packages of tape at a discount … and that's something you can use all year long.
Want to save even more? Check out these secret Amazon coupon codes!
Winter coats
It might still be cold outside, but retailers are already looking forward to bringing in their spring lines. They'll be eager to move cold-weather gear out of their stores during post-Christmas sales. This can be a perfect time to pick up a cozy new winter coat but also look for practical items like gloves, base layers and hats to go on sale as well.
Here's another great tip. Know Amazon's in-house clothing brands for big discounts.
Exercise equipment
Don't go rushing out after a treadmill or stationary bike on the day right after Christmas, but do hold out just a little bit longer for the post-New Year's sales on exercise gear.
Retailers know a lot of people will commit to getting fit after January 1, so look for deals on all the equipment you need to pursue your health resolutions for 2018.
Looking for great Christmas stocking stuffers? Here's the best tech to buy this Christmas.