No matter where you go or what you do, you're probably going to spend some money. So why make that process any more difficult than it has to be by carrying around an overstuffed wallet of cards and payment methods?
If you're a user of Google Pay, or are just thinking about giving it a try, there may be some things yet to learn about it. Google's contactless payment system, much like Apple Pay or Samsung Pay, allows you to pay for something with your phone almost anywhere contactless payment methods are accepted.
So what all can you do with Google Pay? In this guide, we'll highlight things you can do with the app right from your smartphone so you can join the mobile payment revolution.
What is Google Play?
Google Pay is an option for quick, easy mobile payments in millions of places ranging from online to stores, restaurants and more. It brings your payment options together, in one place so at checkout you don't have to fumble through a bunch of cards.
Where can you use Google Pay?
Google Pay is accepted at more places than you might think. If you've ever used cashless and swipe-less credit cards before, all it takes is a tap with a credit card machine using these symbols. 
Use your Google Pay in places such as McDonald's, Dunkin' Donuts, Trader Joe's, Walgreens, Whole Foods, The Disney Store and a plethora of other places.
Get local with Google Pay
Ever wonder whether you're actually near a place that accepts Google Pay? All you have to do is turn on the Location History option within the app, either on setup or later. By turning this feature on, your Google services will help you get the most out of the app by showcasing where you can use your loyalty cards and payment methods.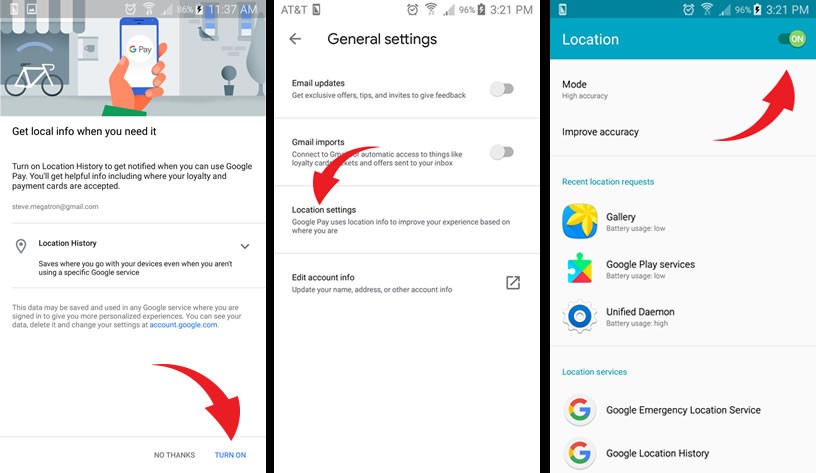 Pay with your phone in stores
You don't have to add money to Google Pay in order to pay. All you need to do is add a payment method, such as a debit or credit card. So when you use your Google Pay enabled device, it's just like how you would normally use your card. If you need groceries or that latest electronic device, no problem, just use Google Pay and go.
Send money with Google Pay
Did you know you can send and receive money with only an email address or phone number? With Google Pay, you can easily send a friend cash for your half of the dinner bill, or whatever you owe them for. Just as easy as it is to send via PayPal, you can send through Google Pay. It's another way to get paid using the various cards already in your wallet.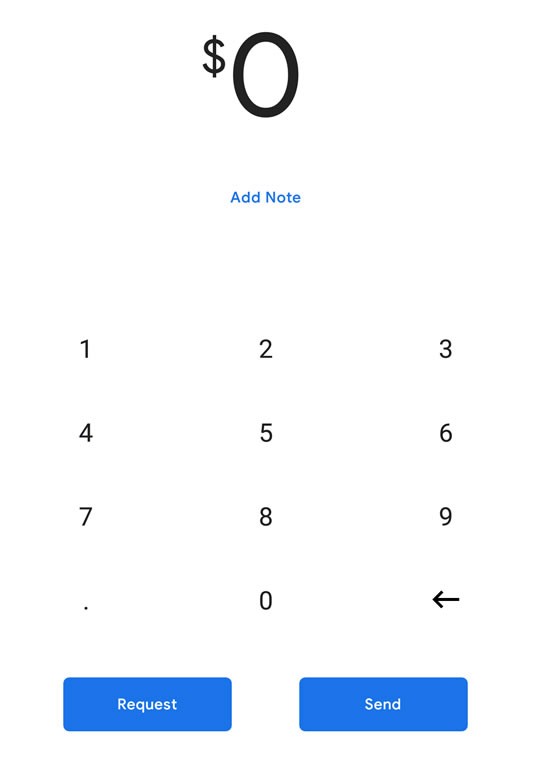 Adding extra security layers
Why would you want to use Google Pay in stores instead of your typical credit cards? Google Pay protects your payment information with multiple layers of added security and by not sharing your credit card number.
So instead of giving your card number, the app gives merchants a unique encrypted code. Not to mention you can manage your account wherever you want through the web or in the app.
Keep your loyalty cards in one place
If you're like me, you run into the issue of having anywhere from 5 to 12 different rewards cards, or having to remember to swap them out at home when the need arises for using them.
Adding these loyalty cards to your app will not only lighten your wallet of unnecessary weight but also ensure that all those cards actually can be found and carried wherever you go. You can even continue to collect points on loyalty cards whenever you have your phone.
Pay with Google in apps
If you're about to purchase a product or service in an app that supports Google Pay, you'll notice a prompt surface for the service. Google has listed more than a dozen apps that support in-app purchases with Google Pay including Lyft, OpenTable, Instacart, Etsy, Groupon, Fandango, Jimmy Johns, Starbucks, Doordash and more.
Bank support
Google Pay is supported by major banks in the U.S. such as JP Morgan Chase Bank, Wells Fargo, Citibank, and Bank of America. While smaller banks and credit unions are now in support of Google Pay as well, you may want to check with your local establishment and the Google Pay support page to see if your bank is listed.
There are even ATMs that utilize your NFC enabled Android device to make withdrawals. Also, there are banks going a bit further by simply mixing Google Pay into their own apps.
Connect Google Pay with PayPal
PayPal Checkout is a fast, protected method to enjoy the broad environment of Google commodities. Simply add PayPal to Google Pay to check out on your favorite Google products such as Google Play, YouTube, and Google Store.
How do I add PayPal to Google Pay?
When you're ready to check out in Google products click, "add payment method"
Enter your PayPal information & accept the terms
Simply use PayPal to checkout on Google Play, YouTube, and the Google Store
If you're someone who wants to have access to all your cards, loyalty or payment methods, in one easy to find location, Google Pay is the app you need to have. Aside from that, pulling out your phone is much easier and faster to pay than it is to get to a particular card out of your wallet.