If you are fascinated with TV crime or courtroom drama, it's easy to assume the happenings in your local courthouse are equally gripping and sensational. In reality, most court proceedings, whether they are at a federal, state, or lower local level, are less dramatic than a Perry Mason episode. Yet, these bona fide, often boring cases, can impact your life.
Unfortunately, with the copious volume of paperwork typical of court proceedings, you may find gathering information about courts and relevant cases a daunting task. However, when it comes to local courthouses, most information is public record and readily accessible.
While exploring the internet can be challenging, be wary of sites that offer to 'perform searches' for you, as most are overcharging for this service. Recognized sites with public records search capability provide the documents for free or a small fee. Luckily, there are agencies that can help you find information you are seeking.
National Association of Counties
Here is an excellent resource for information relating to every county in the nation. The National Association of Counties (NACo) County Explorer allows you to find a county using several options including by county name, city, ZIP code or simply by clicking on the map.
Once you locate your county, naco.org will redirect you to your county's website with links to your local government, including courts.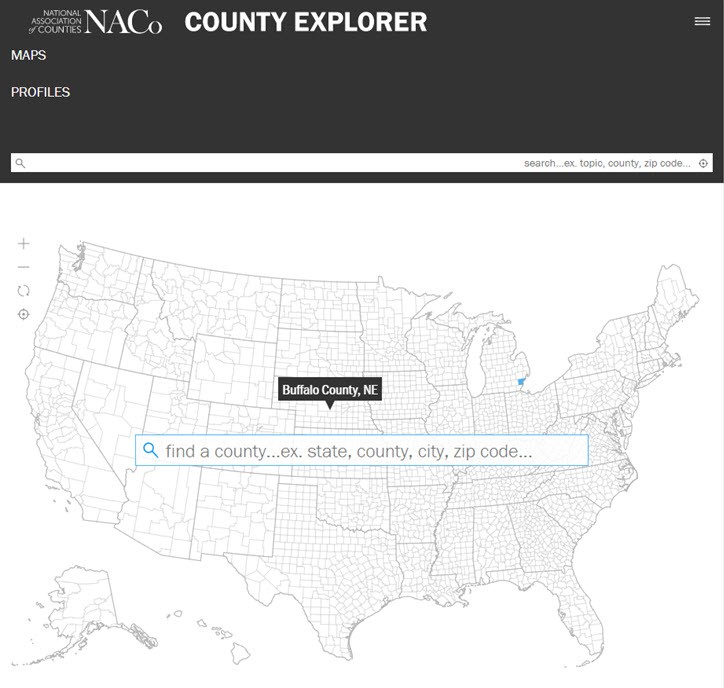 In addition to finding county info, there are two options on the homepage you can choose to view maps or profiles of your county.
Selecting PROFILES will list information regarding economics, housing affordability, among other topics. Under the MAPS option, you will find Justice & Public Safety data. This section displays statistics on inmate demographics and the ability to search for a specific inmate.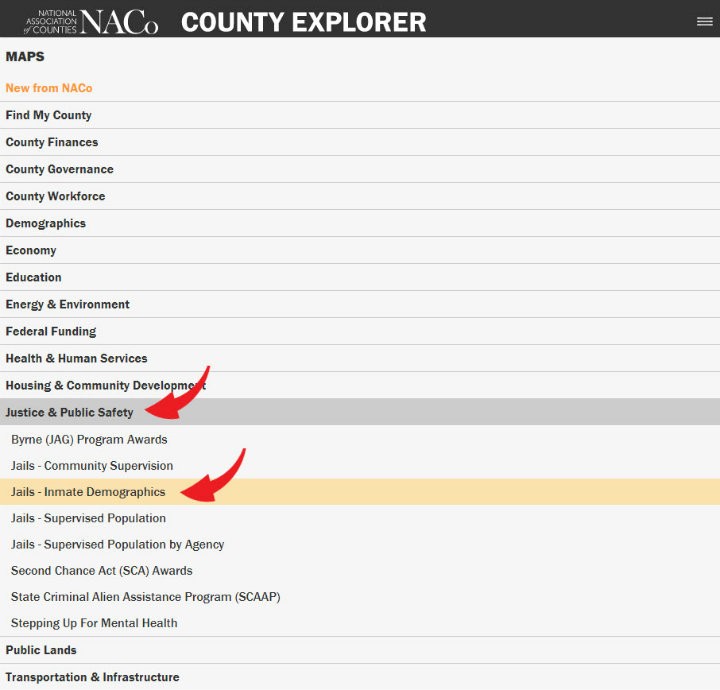 Related: Tap or click here to learn how to perform a free background check online.
USA.gov
While the usa.gov website provides information ranging from benefits, grants, loans, to unemployment and taxes, it also contains a state-courts section with several links to state, county and municipal courts in your area. To utilize these options, click Menu >> Government Agencies and Elected Officials >> State, Local, and Tribal Governments.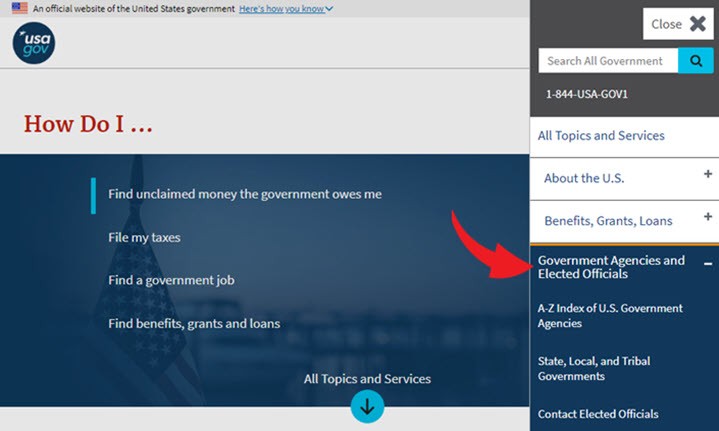 Scroll to the bottom of the page and select State, County and Municipal Courts, then choose which type of court you would like to locate.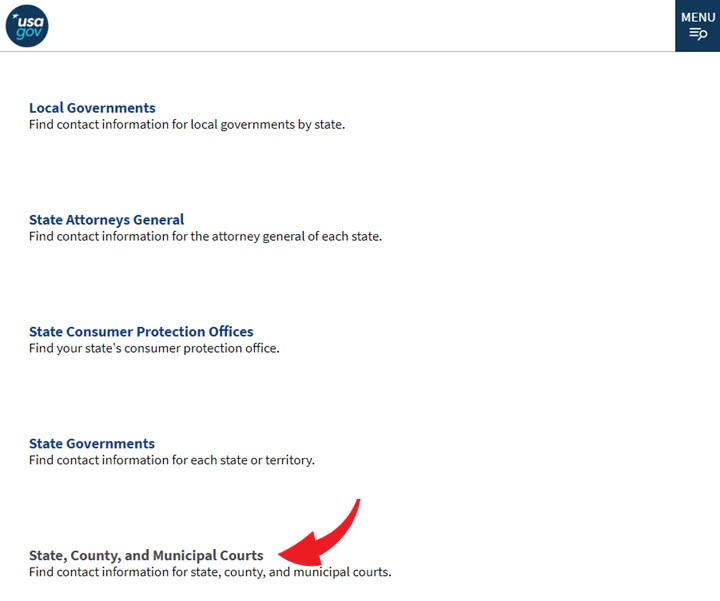 United States Courts
Maintained by the Administrative Office of the U.S. Courts on behalf of the Federal Judiciary, uscourts.org is easy to use and provides a wealth of information about the judicial branch of the U.S. government.
Need to find a local circuit or district court? From the homepage, select the court type and enter your city, state, or ZIP code in the Court Locator.
In addition to helping you locate district courthouses, under the menu, information is available on federal courts, judges and judgeships, jury service, bankruptcy, and court records.
If you are interested in finding an appellate, district or bankruptcy case and docket information, the United States Courts site offers varying ways for obtaining these documents including Public Access to Court Electronic Records, known as PACER.
Case files dating back to 1999 are obtainable electronically through the PACER case locator service. Additional methods for locating case files are listed along with any fees associated with printing and retrieval on uscourts.org.
To find a case file, click on Menu >> select Court Records >> Find a Case (PACER).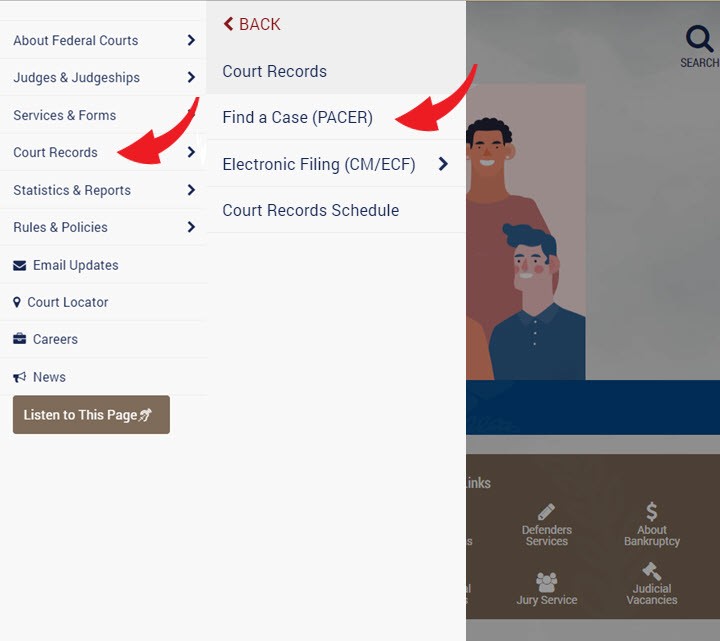 Click on your desired option.
Related: Tap or click here to learn how to run a comprehensive background check on yourself.
The National Center for State Courts
This independent, nonprofit court improvement organization has amassed legal data from around the globe and is an essential tool when searching for court information. The National Center for State Courts (NCSC) website offers articles regarding local judicial associations and a database of information that can help you learn more about how courts work along with direct portals to state courts.
To find information and court documents specific to your state, click the Browse by State selection under the What We Do tab on the homepage.
Choose your state or perform a quick search to access links, resources, and documents on a range of court topics including civil, criminal, small claims proceedings, and jury duty.