If you want to go through a full range of emotions in one 30 minute period, all you need to do is flip on a nature show. Watching wildlife in its native habitat can fascinating, heartbreaking, and hilarious depending on the moment.
Ever seen a TikTok of a tiny monkey hanging out with a kitten? Tap or click here to see if TikTok is really a national security threat. What about that video of the young kid being pulled into the water by a sea lion? Then you know exactly what we're talking about. Getting a glimpse of animals being, well, animals can be pretty amusing.
While there's tons of wildlife content out there to dig through, not all of it captures the true essence of what it means to be a wild animal. It can take some time to find the funniest wildlife photos, so we're lucky to have a wildlife photography competition that can help us out.
Comedy Wildlife Photography Awards
Each year, the Comedy Wildlife Photography Awards digs through tons of animal images to find the funniest photos. The competition was founded by conservationists and professional photographers Paul Joynson-Hicks and Tom Sullam.
Related: Woman attacked by jaguar at the zoo while taking a selfie
The Comedy Wildlife Photography Awards is free to enter and open to photographers across the world, and it results in some seriously hilarious images.
This year's entries have already been narrowed down by the judges to the 44 top images for 2020. These photos include a fox in heavy negotiations with a mouse, a seriously smiley fish, a photo-bombing giraffe and a very poorly p-p-p-penguin, among a ton of other gut-busting images.
The Category and Overall Winners will be announced on October 22. The photographer with the top image submission will win a one-week safari with Alex Walker's Serian in the Masai Mara, Kenya, and a unique handmade trophy from the Art Garage in Dar es Salaam, Tanzania.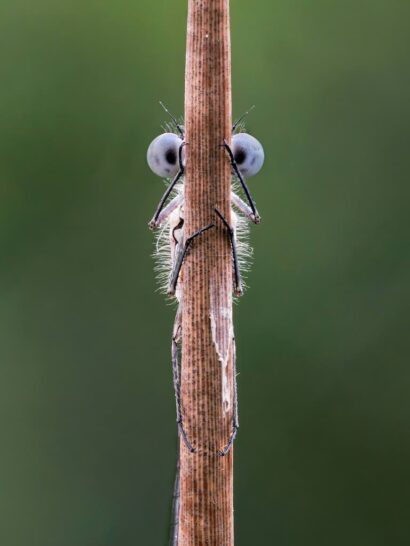 The top submission will be decided on by the judges, but you can vote on a winner for the People's Choice Award. For more details on how to vote for your favorite funny pic (and to be entered in a drawing for a brand new iPad) visit The Comedy Wildlife Photography Awards website.
Aside from offering some much-needed, lighthearted humor to the mix, this competition also highlights the serious need for wildlife conservation. This year's conservation message focuses on how to be a conservationist at home.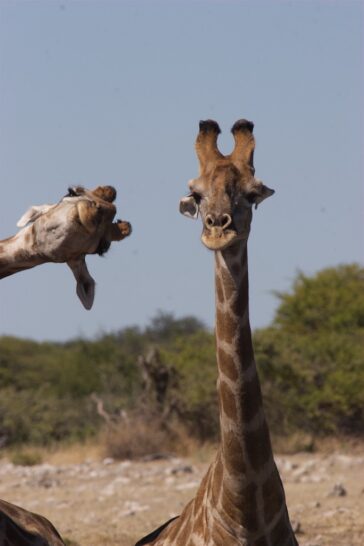 Related: Lockdown helps seismologists improve earthquake measurements
The CWPA urges you to:
SHOP LOCALLY AND RESPONSIBLY.
With the recent lockdown, we have all gotten used to doing things slightly differently, including shopping closer to home, so why not carry on? It helps in all sorts of ways from supporting small, local businesses to shrinking your carbon footprint and is way more fun! And if you can avoid buying un-recyclable products and one-use plastics/packaging, even better!
PUT PLANT BOXES ON YOUR WINDOWSILLS.
One of the easiest things to do … put a plant box on your windowsill, grow some flowers, and give the bees somewhere to go. We've all heard of the importance of bees, and this little nod towards their daily requirements is already a huge step in the right direction. Imagine if every windowsill had a flower box!  It would be an absolute miracle, so let's start that process!
ONLY FLY LONG HAUL IF YOU REALLY HAVE TO.
Something else lockdown has taught us is how amazing the internet is at keeping us in touch with each other! We're all Zoom experts now! Let's embrace this new whizz technology and only take those flights if there is really no other way.
BECOME A "WILD INFLUENCER." 
This is a special person who may be not a mega activist, but really, really cares about the environment and wants to do something to help.
For more ideas or to view all of this year's finalists, visit comedywildlifephoto.com.