Artificial Intelligence (AI) is being used more and more in devices including virtual assistants such as Siri and Alexa. The technology is designed to make our lives easier.
But some of these devices are becoming so realistic they're almost human-like. They order groceries for us, give us navigational directions and answer questions on various topics. Some wonder how far it'll go.
Human-like robot
Now, a robot introduced at the Tokyo Game Show in Japan is confusing a lot of people. Is it a robot or a woman?
Millions have viewed the "life-like android" through social media and are puzzled. While some are positive it's a real woman, others are convinced it's a robot.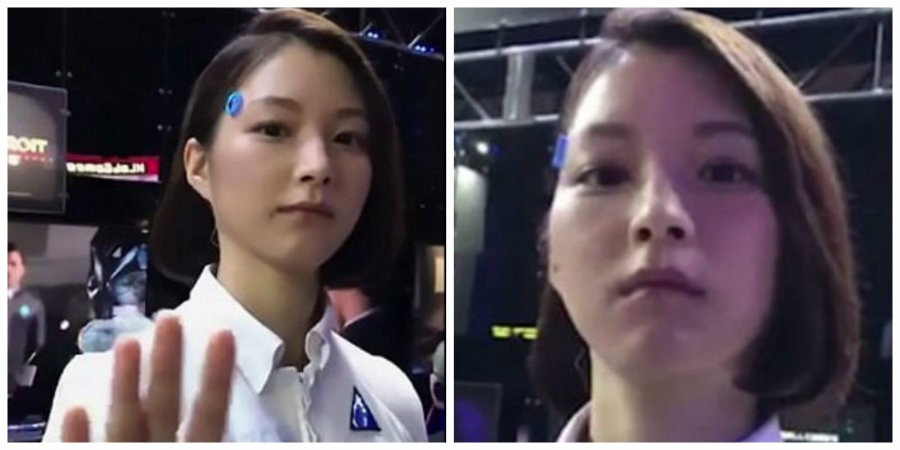 What do you think? In these photos, you see the woman robot looking directly at the camera waving. The features on her face and the movement of her arms are fooling a lot of people. Some are calling the robot a "pretty" machine and are even admitting to falling in love with the Android.
The robot was used to promote the new PlayStation 4 game Detroit: Become Human. The makers of the robot obviously did an incredible job since footage of the woman robot went viral with many thinking "she" is a human.
The female android stood out at the gaming show among the 250,000 gamers who were mesmerized with the robot smiling and waving. 
French firm Quantic Dream developed the new video game with Sony Interactive Entertainment publishing it. The humanoid robots promoting the game are being called "the most reliable android."
About the game
The game is due to be released in 2018 and centers around Android Kara, who escapes the factory where she was made. It allows players to travel to the near-future city of Detroit that has been rejuvenated by androids.
Gamers take on the role of Kara, a female android trying to find her own way in a turbulent society. You get to make choices that not only determine your own fate but that of the entire city of Detroit. As an outsider, you'll end up discovering what it means to be human as seen through the eyes of a robot.
Were you fooled by the photos? Did you think the robot was human? Leave a comment and tell us what you think.
More at Komando.com
5 steps to cutting your data usage in half
How to stay powered up while off the grid
You can save $30 when you buy the Amazon Dot and Fire TV together