Every so often, a gift comes around that defines a particular holiday season. In the late 1990s, it was the Furby. A few years back, you saw hoverboards flying off shelves and flying across sidewalks.
But this year, one of the top trending gifts appears to be something much more unique: weighted blankets. These bedroom accessories weave weighted fibers into a comfortable blanket that envelopes your whole body. Many claim they also provide an improved sleeping experience.
Are these claims just marketing jargon or is there sound science behind them? We'll show you how these blankets affect the body and brain. Plus, we'll introduce you to other top-selling items from this year's holiday shopping weekend. Tap or click here to see the best-selling gifts of Cyber Monday 2019.
Weighted blankets: fact or fiction?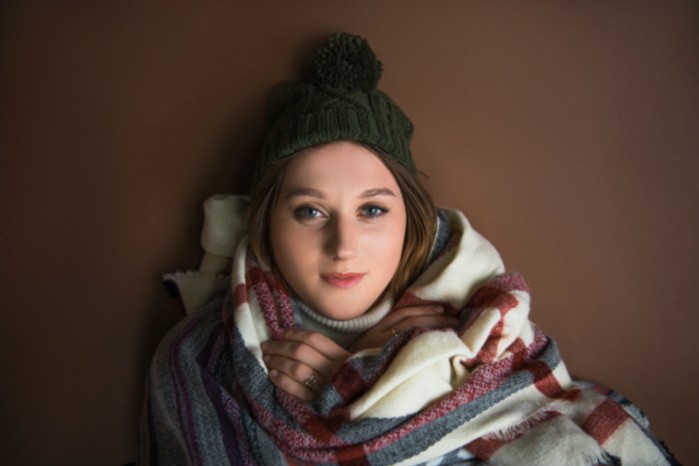 © Lightfieldstudiosprod | Dreamstime.com
Sales statistics from retailers like Amazon have revealed that weighted blankets are among the top gifts people bought this holiday season. These items come in a variety of colors and textures, and are said to help owners sleep better.
People who haven't already taken the plunge are skeptical, though. Can a heavy blanket really help with a good night's sleep? Tap or click to see the best sleep gadgets you can buy.
As it turns out, there is some science to weighted blankets after all. According to the National Sleep Foundation's website, weighted blankets provide a warm, evenly distributed form of pressure that mimics the sensation of being held.
This is known as "Deep Touch Pressure," and it has several beneficial effects on the human body — including the release of serotonin and oxytocin.
Both of these chemicals are "neurotransmitters" found in the brain that help regulate emotions and feelings of well-being. Oxytocin, in particular, is released by the brain when in the presence of loved ones like spouses, family members and pets.
Studies revealed weighted blankets can increase feelings of relaxation and decrease anxiety, which results in less movement during sleep and an easier time drifting off.
The long-term benefits of weighted blankets remain to be seen. Users claim the blankets, while very comfortable, can get hotter than ordinary blankets. In spite of this, there doesn't appear to be any negative side effects to using one.
If you're looking for a risk-free way to get better sleep, it's a great idea as long as you live in a cooler state or keep your room chilly. If you live in the southwest, you might only use it during winter.
Other hits from Cyber Monday and beyond
Weighted blankets weren't the only hot sellers this year. Amazon's top selling items ranged from fun toys for kids to high-end laptops, so you can find something for anyone on your list. Check out these other great holiday deals before they disappear.

L.O.L Surprise is the perfect stocking stuffer
Prepare for glitter! These eye-catching fashion dolls come in adorable carrying cases with a range of fun accessories and outfits.
They're great to collect, cute to look at and serve as the perfect small gifts for less than $10.00
One of the best streaming gadgets ever is on sale for cheap
The Fire TV stick is ranked as one of the best deals in streaming — a cheaper device that plugs into almost any TV and contains all the content you need.
Plus, it comes with an Alexa remote that equips your media setup with voice control. And don't forget to take advantage of free shipping with Amazon Prime.
The Nintendo Switch is ready for games whenever you are
Nintendo's Switch console has been a hit for the past few years thanks to its built-in multiplayer capacity.
Rather than shell out more money for a second controller or an expensive online subscription, you just need one console and a compatible game. Detach the controllers to set up a co-op or competitive game for you and a second player. 
Cook almost anything with the latest Instant Pot
Instant Pot has been around for a few years now, but the newest version is better and cheaper than ever.
Cook everything from rice, stews and meats to pancakes and yogurt with America's number one pressure cooker. And now, it's available for 50% off for a limited time.
By clicking our links, you're supporting our research, as we may earn a very small commission. Recommendations are not part of any business incentives.