If you enjoy the outdoors or an occasional hike, you will likely pack a few snacks for the trail. Tap or click here for five 5 health tests you can take online. There is nothing worse than trying to enjoy the peaceful nature with your stomach grumbling. But before you head out again, check your cupboard.
A protein bar from Built Brands is being voluntarily recalled as a routine inspection showed traces of the dangerous Escherichia coli bacteria. More commonly known as E. coli, some strains can have severe medical implications.
Read on for everything you need to know about the recall and what you can do about it.
Here's the backstory
Utah-based Built Brands manufactures various protein bars sold around the country. It is common for food producers to routinely check that their products comply with all the necessary regulations.
It was through one such test that the E. coli bacteria was discovered, conducted by an accredited third-party laboratory at the request of Built Brands. As a result, the product facing the recall is:
Built Bar Banana Cream Pie Puffs protein bar
You can buy it in a 40-gram package marked with lot# D22151011 on the outside of the wrapper. A total of 4,196 individual bars make up the recall, while Built Brands sent 1,049 bars to customers through mail orders.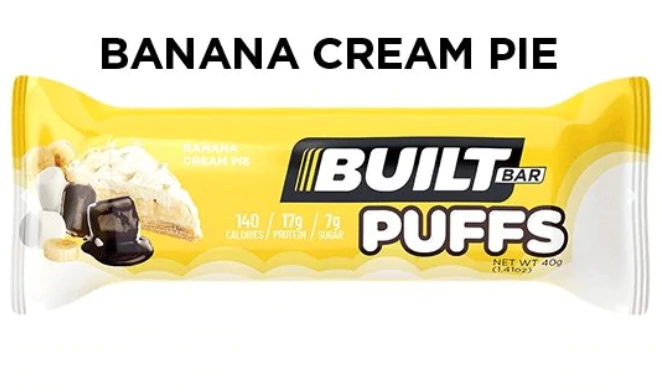 What you can do about it
According to the recall notice, nobody has reported any illnesses so far. However, the FDA urges people to check their cupboards for the bars and not consume them.
Next, contact the company at questions@built.com for a full refund or replacement. You can also call Built Brands at 801-845-2991 between 8:00 a.m. – 5:00 p.m., Monday through Friday, MST.
The strain of this E. coli is unknown, but symptoms of infection include diarrhea, severe stomach cramps and vomiting. If you are concerned that you missed a recall notice, the FDA has an up-to-date list on its website.
Simply go to the Recalls, Market Withdrawals, & Safety Alerts page and filter through the products by name or type. You can also sign up to get recall and safety notice emails.
Keep reading
Check your medicine cabinet: 10 medications recalled in 2022
Check this vehicle recall list for your Honda, Ford, Chevy, Audi or GM model