Are you looking to tie the knot, or are you a free spirit who can't be tied down? A single image could reveal your deepest intentions. This romantic optical illusion says a lot about your personality — and the science behind it is pretty interesting.
When you see it, you might raise an eyebrow and think, "What's romantic about this strange-looking Rorschach test?" First, you might need to understand how optical illusions impact your mind. Tap or click here for four optical illusions that will test your brain.
Second, sometimes it's fun to see if a test can accurately reflect your personality or not. This one can tell whether you're the romantic, flexible type or the free-spirited, independent type. Give it a gander and see what you think!
Which do you prioritize: love or freedom?
This test can answer that question for you. It went viral thanks to TikTok content creator Charles Meriot, who shares optical illusions with his audience. According to Meriot, this illustration can reveal a lot about your personality.
First, look at the picture below. What's the first thing you see? Your love life might depend on the answer.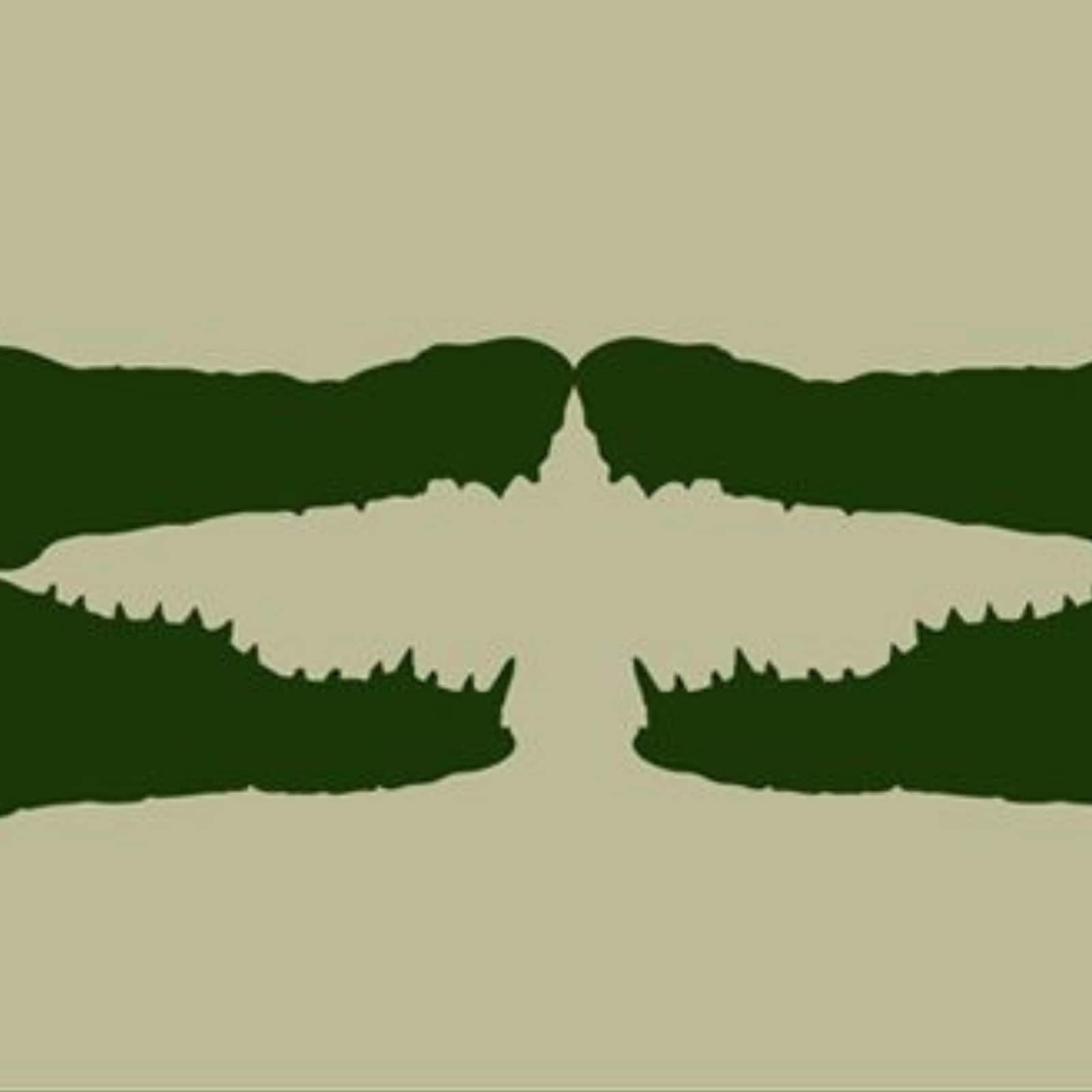 Here's what your response says about you, according to Meriot.
Two crocodiles
If you see two side profiles of crocodiles tilting their mouths together, you might be a romantic. You're either in a relationship or looking to be in one. This can also indicate your flexible, adaptable nature.
For example, you're probably versatile enough to adjust your personality based on who you are around. This may be because seeing the two crocodiles together indicates a character with strong social needs.
You see the two animals leaning towards each other, indicating your proclivity towards closeness and connecting with others by any means necessary.
RELATED: Want to make new friends? 5 apps to meet a pal online or in your city
A bird
If you see a singular bird, you're a free spirit. You're more focused on exploring than settling down with one person. The bird's open wings and flying position imply you're more than ready to spread your wings.
At this point in your life, you value adventure over staying in one place. You have a strong sense of self and are unwavering in your pursuits. You're confident enough to have faith in your goals, and you won't let yourself be deterred by naysayers.
Don't believe us? Here it is straight from the horse's mouth:
To be clear, there's no scientific data behind this test. It's just for fun. Content creators often entertain audiences by saying images reveal hidden personality traits, so don't take this too seriously.
Did you like this romantic optical illusion? Here are a few more snappy tests for you to try!
What do you see in this optical illusion? The answer says a lot about you
What this optical illusion reveals about your brain
What this word puzzle reveals about your personality – Try it out