Are you searching for a new job right now? Job hunting can be pretty stressful in normal times, but a lot of people are out of work right now thanks to the COVID-19 pandemic, making job competition stiff.
As of September, a whopping 12.6 million people were unemployed in the U.S. Another 4.6 million Americans were on temporary layoff status. There's a ton of competition for each job opening, and it can be tough finding a position that fits your criteria. There are also these job-related scams to contend with.
If you're struggling to find employment, you may even be looking to change industries to open up more options. Well, that task may be a bit easier now. LinkedIn just launched a tool that can help you find a new career based on your skillset. Let's take a look at how it can help you.
Finding the right job based on your skills
The new tool that LinkedIn launched is called Career Explorer, and it could end up being pretty useful in your job hunt. This tool isn't just about finding a new job, it can help you find a new career.
Career Explorer helps job seekers transition to new fields by finding skills in other areas that overlap with ones you used at previous jobs. This tool will rank skills in order of importance for the specific positions it identifies. That helps to give you an idea of how competitive your skillset is in terms of that job.
It's a great way to find roles that you wouldn't have otherwise considered. You may not even realize that skills you used as an administrative assistant or pharmacy tech would fit well with other fields, but this tool can show you how they do.
Full disclosure: LinkedIn Jobs is a sponsor of Kim's national radio show.
How to use Career Explorer
Even cooler, it can also help you learn or refine skills you're lacking for certain positions. If you find a job that you think would be a good fit for but need to learn or brush up on a few of the necessary skills, Career Explorer has some resources up its sleeve to help out.
Let's say five out of seven skills listed on your profile match a job in another field, but you want to make yourself as competitive as possible for the role. All you'd need to do is click on the skill you need to polish.
The Career Explorer tool will then take you to a list of LinkedIn courses that will help you improve that particular skill. These courses are especially useful if you need to brush up on digital skills.
Related: Tap or click here to get Kim's eBook, "How to Start a Blog & Make Money" now on Kindle
The skills feature is a huge plus for job seekers whose former fields have been decimated by the virus. For example, restaurant workers, bartenders and people in the hospitality fields have struggled to find adequate employment in recent months.
According to LinkedIn, a food server and a customer service specialist have a 71% skills overlap. So if a job-seeker with a bartending or server background wanted to transition to a customer service position, they'd be a competitive applicant — especially if they brushed up on a few other skills via LinkedIn Learning.
The Career Explorer tool offers a few other features, too — including profile picture "frames" that help hiring managers easily identify those who are looking for work. These frames can also be used by employers to help note when they're looking to fill open positions. It even offers some interview prep tools, too.
Want to get started with Career Explorer?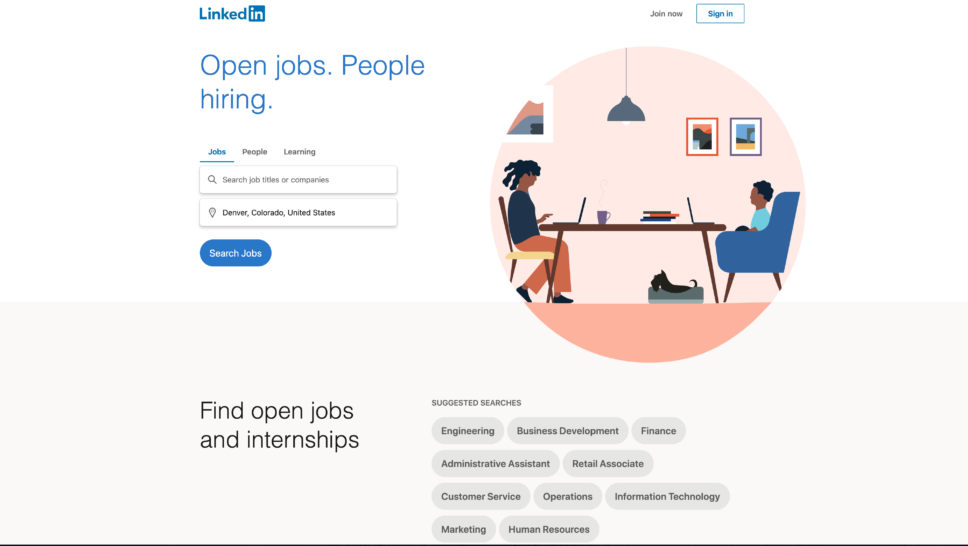 COVID-19 has thrown numerous industries for a loop and many may never recover fully. That's why it's important to take advantage of tools like this to be prepared for whatever the future holds. Whatever that may be. Happy job hunting!