It's time to test whether you're working with an elite brain or not. One of these optical illusions stumps 99% of people, so if you can spot it, you're in the top 1%. Each hidden word optical illusion is tricky, so prepare for a challenge.
Brainteasers are an excellent way to sharpen your mental skills and maybe even improve memory. These optical illusions challenge you to hunt hidden words, but we also have puzzle roundups with hidden faces. Tap or click here to see if you can spot the hidden faces in seven optical illusions.
We rounded up some of the toughest optical illusions with hidden words. Some only have one word, while others have a few surprises. Look closely to prove you're a puzzle master. If you can beat each visual test, we'll be seriously impressed. (But if you can't, check out the answer key at the bottom of this page.)
1. Let's start with an easy one
This test is tough on the eyes and the brain. You might have to squint to see it.
As you can tell, we're starting strong.
2. Can you find the hidden word in this optical illusion?
There are lots of illusion drawings on the web. While illusion photos show us the wackiness of reality, illusion paintings and sketches can artistically twist that reality. Sometimes, what you see first reveals your personality. Tap or click here for a quick optical illusion personality test.
Look at the image below and see if you can find the hidden word.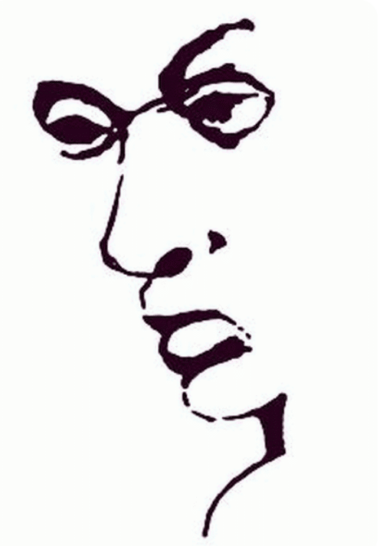 Don't worry if you can only see the man's face. This picture requires a unique perspective. Hint, hint.
3. Our next hidden word optical illusion is a bit trickier
Unlike the first visual test, this picture moves. (Or, at least, it looks like it's moving.) Thus, this "find the hidden word" game might be more challenging than the first.
Or maybe you have eyes like an eagle, and you found the word right away. If you can tell what it is, we're seriously impressed.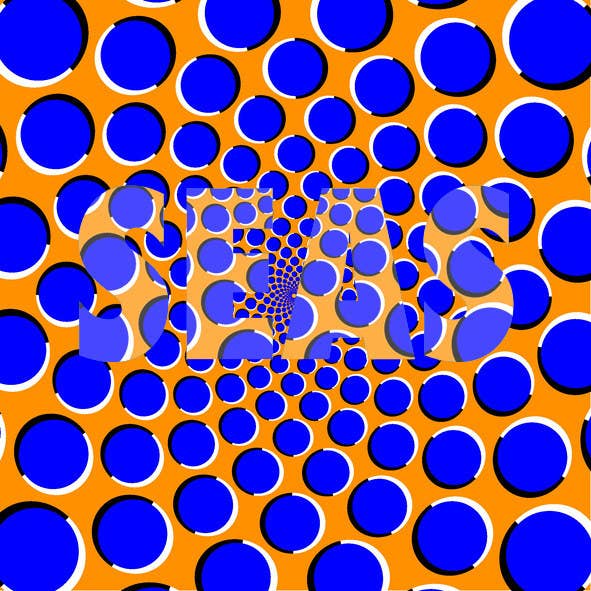 Remember: If you can't see the hidden word, scroll to the bottom for the answer key.
4. This eye test has not one, not two, but THREE words
This viral brainteaser has stumped the internet. See if you can beat this eye test and find the hidden words.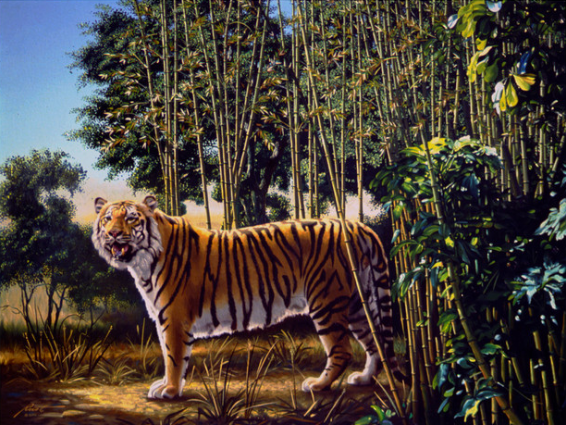 Does this picture look familiar? We've written about it before. Tap or click here for a hint on how to solve this visual illusion. As you can tell, it's one of our favorite optical illusions with hidden words.
5. See if you can beat the hardest hidden word optical illusion
As you probably know, TikTok comes with a ton of privacy concerns. TikTok is so controversial that an FCC leader slammed it as a "national security risk." Of course, TikTok says it's doing better, but we recommend you stay away.
Every now and then, we'll peek into the app's abyss and come back with a video worth sharing. This way, you can get the benefits of TikTok — without having to deal with all of the potential cybersecurity threats. Exhibit A: the tricky brainteaser you're about to see.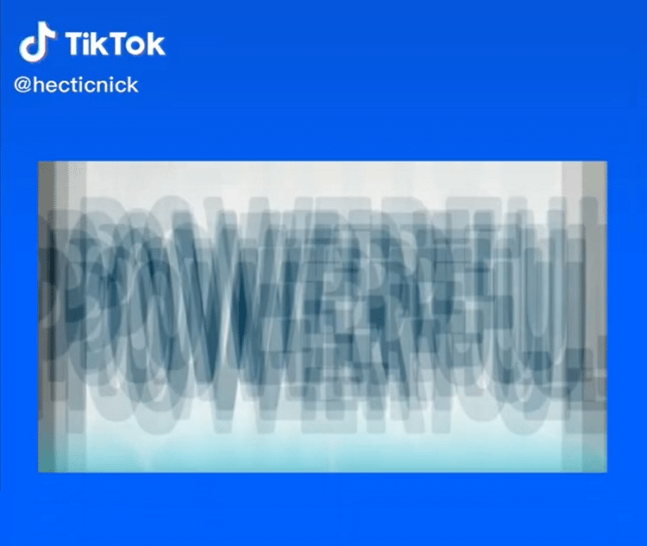 "Only 1% of people can read the hidden image," according to TikTok creator hecticnick. He challenges his 3.9 million followers with hidden images and brainteasers. However, he doesn't cite his sources.
If you can't spot the hidden word, don't worry. We'll share all of the answers at the bottom of this page.
But if you did see it, pat yourself on the back: You have sharper eyes than 99% of people! According to some random guy on TikTok, that is. Now it's time to see if you can find the next word hidden inside an optical illusion.
6. Test your eyes: This optical illusion tricks your vision
This one's an upgrade from No. 3. Many optical illusions with hidden words will play with bold and bright colors to distract you. This way, you have to be disciplined and put your eyes to the test if you want to find the answer.
So far, you have found six secret words in different pictures. But can you find six all at once?
7. This one will take you longer than you think
So far, the tiger optical illusion has been the only one with more than one word hidden inside. If you beat that, it's time for an upgraded challenge.
Hidden word optical illusion answer key
So you took on the challenge. You put your brain to the test. You wanted to see if you could spot the hidden word in each optical illusion.
But you had some trouble. That's understandable: Brainteasers can be pretty challenging. That's why we're sharing the answers to each optical illusion:
Culture (it's written in red in the center of the circle).
Liar (turn your head and read it sideways: it's written in cursive with L as the nose, I as the nostrils, A as the mouth and R as the neck and shoulder).
Seas.
The hidden tiger (written on the tiger's body as stripes).
Powerful.
More.
Book (dad's glasses), novel (dad's chair), read (dog's ear and girl's hair), story (mom's book), words (tree), page (son's shorts).
Want to train your brain even more? We've got you covered. Here are a few more optical illusions you can use to sharpen your mind.
Try these on for size
This brain teaser fooled Elon Musk – See if you can figure it out
If you can solve this riddle in 10 seconds, you beat 99% of people