Jump on Google Play or the iOS App Store and you'll find hundreds of custom keyboard apps. Some give you access to characters from other languages, while others make it easier for you to type. But the most popular keyboards of all focus on giving you more of one thing: Emojis.
These little emoticons have quickly become a staple of modern smartphones. They're popular, fun and easily cross language barriers. That's also why malware developers design custom emoji keyboards to trick users. Tap or click to see how an emoji keyboard installed malware on Android phones.
If you want custom emojis but want to stay safe, there aren't too many mainstream options. But Google aims to change all that with its new Emoji Kitchen feature in Google Keyboard. By fusing two different emojis together, you can create fun and hilarious combinations. Here's how to get it.
Emoji Kitchen: Because sometimes, you need an open-eyed cry-laughing face
There are currently 3,304 different emojis as of Unicode's (a computing industry standard for text and emotes) latest updates. For many smartphone users, Emojis are one of the most fun aspects of the social internet. In fact, user demand is one of the reasons there are so many to choose from.
But sometimes, a simple emoticon isn't enough to express how we're feeling. Imagine being so beside yourself with anger that you want to laugh. Or imagine you're a cowboy who cries. Wouldn't it be nice to have the right emoji for how you're feeling or to show who you are?
That's where Google's new Emoji Kitchen update to Gboard comes in. Gboard is Google's custom keyboard app that puts the search engine right into your text message field, as well as Google Translate and voice typing.
In a new app update, users are now able to mix and match different emojis to create brand new Frankenmojis that reveal two different feelings at once.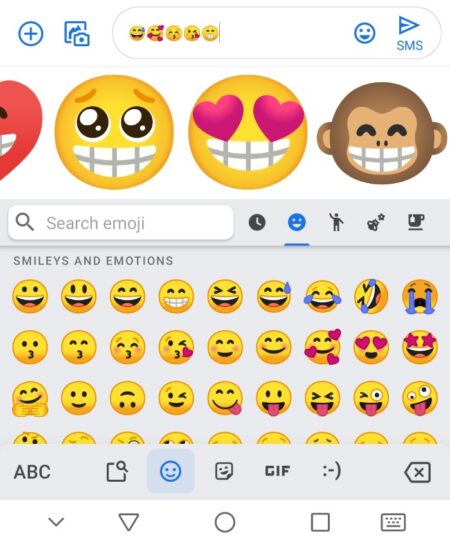 Is a smiling poop not enough for you? Well, how about a laughing or crying one? Or maybe you want to give the infamous cat faces a wider range of expression? With 130 emojis to choose from and more than 800 possible combinations, it's easy to get creative with your messages.
This looks fun, but how do I get it?
Right now, Emoji Kitchen is only available for users who are part of Google's beta test program. You need an updated Android device and a Google Account to download the beta version of Gboard. Tap or click here to join Google's beta test program and download Gboard.
When you've reached the beta program page, click on the button labeled BECOME A TESTER. This will register you as part of the program. Once you've done so, click on the link that says Download it on Google Play. This will install the Gboard beta to your Android device.
For Apple fans who want to join in on the fun, you'll have to wait just a little bit longer. Although no official release date has been given for Emoji Kitchen, you can most likely expect its release by the mid-to-late part of the year.
Keep in mind, if you choose to join the beta program, you're technically using unfinished software. Because of this, it's normal to experience some glitches or bugs. That doesn't mean it will break your phone or anything — but Google Play already has plenty of apps that will! Tap or click to see the latest batch of malicious apps discovered on Google Play.