Winter is coming. If you understand the meaning behind that phrase, you're clearly a "Game of Thrones" fan.
That means you've probably been counting down the days until the premier of its final season. Which is just a few weeks away – April 14 to be exact.
So you're going to need HBO to catch all the action. But, how do you get HBO, and other premium channels for that matter, without breaking the bank? Let's take a look at how it's done.
Less-expensive ways to watch premium channels
HBO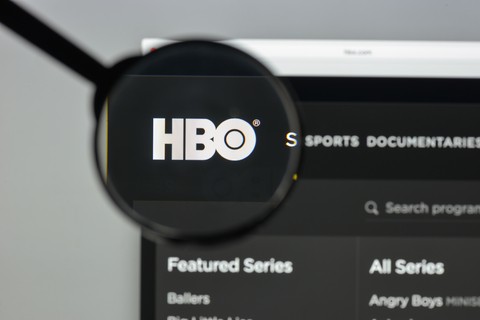 HBO is one of the most popular premium channels around. It has tons of original content that includes "Game of Thrones," "The Sopranos," "Sex and the City," "True Detective" and more.
If you already have a cable or satellite subscription, you most likely can add HBO to your plan. But it's going to cost you. If you want to add HBO to your DirecTV plan, it could run you as much as $17.99 per month. Yikes!
That's why you should be looking for alternative ways to watch, so you can save a little coin. One way is to buy HBO directly through its HBO Now app. If you haven't made the switch to streaming services yet, this would be a great way to dip your toes into the pond. Don't be scared, the water is nice.
Related: Comparing streaming services and prices
With HBO Now, you get all that HBO has to offer for less than it would cost in most cases to add to a cable or satellite plan. New subscribers can get a free 7-day trial, and after that it's $14.99 per month.
You just need to download the app on your streaming device. It's available on most of them, including Apple TV and Amazon Fire TV.
The cool thing about HBO Now is you can watch it live, or on demand. Catch up on all those popular shows by binge watching on your schedule. (PssT! If you do have an HBO subscription through cable or satellite, HBO Go is included. It works the same way as HBO Now.)
Showtime
Showtime, like HBO, has plenty of original content that can keep you glued to your TV for days. "Billions," "Californication," "Weeds," "Dexter," "Homeland" and "Shameless" are a few Showtime hits over the years.
Also like HBO, you can add Showtime to an existing cable or satellite subscription for a monthly fee, which is different depending on your provider.
However, getting it through the Showtime app could save you some money. New subscribers can receive a free 7-day trial. After that, it costs just $10.99 per month and you can watch it live or on-demand.
You just need to download the app on your streaming device. It's available on most of them, including Apple TV and Amazon Fire TV.
Are you ready to switch mobile providers? Hear me out
Are you happy with your mobile provider? OK, this might sound a little far-fetched but hear me out.
If you've been paying attention, you know AT&T has acquired several other companies and services over the years. One benefit for consumers from this is AT&T now has the ability to offer some pretty good package deals.
An example is, if you sign up for the AT&T Unlimited and More Premium mobile plan, it throws in a free premium service. You get to choose one of seven music, movie, or entertainment perks.
Pick from HBO, Cinemax, Showtime, Starz, VRV, Amazon Music and Pandora. Select any one of those and it will come included with your mobile plan monthly fee.
Let's face it, you're going to be paying for a mobile plan already. Why not take advantage of a money-saving perk?
Not only do you get to choose one of those premium channels with this AT&T Unlimited plan, but it also comes with a streaming service. It's called WatchTV and has 35+ channels.
WatchTV includes AMC, Boomerang, CNN, IFC, Lifetime, MTV2, Sundance TV, TBS, TNT, VH1 and more. You can binge 15,000 movies and hit shows.
As you can see from the tips in this article, there are a few ways to watch premium channels beyond just an additional fee through cable or satellite. It's a good way to save some money. Don't forget to share this article with family and friends so they can cut down on monthly bills, too.