If you are one of the millions of Americans who have already cut the cable cord, you know that you need to replace it with a streaming service or two. That way you can continue to watch movies and your favorite TV series but at a fraction of the cost.
Hulu was one of the first streaming services around. Originally, you would pay for content that had already been broadcast on TV stations. However, it now offers a streaming service that lets you watch live TV.
All you need to do is download the Hulu app to watch live programming.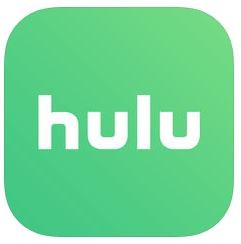 Enjoy all your TV shows in one place with a new Hulu experience…more personalized and intuitive than ever before. Just select a plan featuring Hulu's entire streaming library or one that includes the entire library plus over 50 top Live and On Demand channels.
Hulu with Live TV begins at $39.99 per month. You can add enhanced Cloud DVR for $14.99 per month and unlimited in-home plus three on the go for another $14.99 per month.
Hulu's streaming library features current and past seasons from many popular shows. You'll find shows like "Seinfeld," "Fargo," "South Park," "Fear the Walking Dead," and more.
There are also original programs available that you can't stream anywhere else. Those include "The Handmaid's Tale," "Harlots," "The Mindy Project." and more.
With Hulu Live TV you'll get top channels including FOX, NBC, ABC, FX, A&E and several others.
The Hulu app is free to download and is available for both iOS and Android. To get the app, click on the appropriate link inside the blue boxes below. If you're reading this article using the Komando.com app, you won't see the blue boxes. Click here to see them and download the app.
---