With the passage of Labor Day comes a nip in the air and the culmination of sports teams from around the country fulfilling every fantasy player's dream. Between draft picks, trades, rosters and starting lineups, sports fans live for this time of year.
As MLB heads into postseason play, the NFL commences its 100th season, the NBA and NHL gear up for their pre-season hype, people from all walks join in the excitement with fantasy sports leagues.
Whether you are a seasoned football fanatic, baseball guru, or a newbie to the game of basketball or hockey, there is a fantasy sports app for you. Keep reading and we'll tell you about some of the best fantasy sports apps around. Here are our top picks for fantasy sports apps available in the Google PlayStore and Apple App Store.
Note: Geographic and device restrictions may apply to certain features. Data charges may also apply.
RELATED: LISTEN TO TV THROUGH YOUR SMARTPHONE
NFL Fantasy Football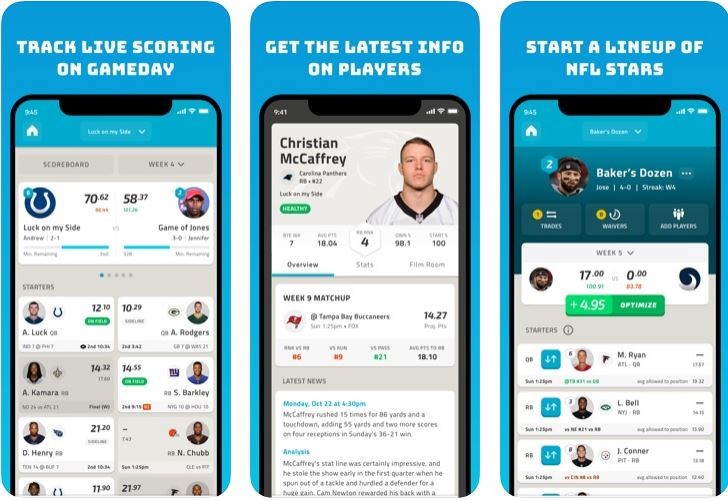 Are you ready for some football? If you want to get in on the action, start with our #1 choice, NFL Fantasy Football.
Owned by the NFL, this app has undergone a total redesign from last year, improving your game-play experience. You can start your own league with customized rules, track your fantasy scores while streaming games, or discuss all things football in the Feed section. Exclusive to this app are Next Gen Stats and game video recaps to help you make roster decisions. Playing is free (contains ads).
Download the free app for Android or iPhone.
DraftKings Fantasy Football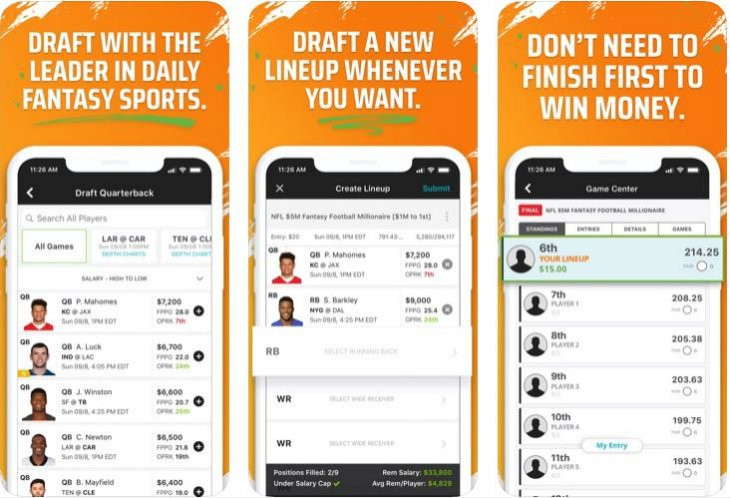 It's challenging to share with you our top fantasy sports apps without mentioning DraftKings, so here is our second pick for your fantasy football needs. While there are paid leagues, along with daily and weekly fantasy pools (with real cash winnings), there are plenty of free games you can play.
With a variety of play options, DraftKings will keep your love of football going long after your team goes home for the year, which for some is before the first kick-off. There are free games available, others require you to make a minimum $25 deposit.
Download the app for Android or iPhone.
Yahoo Fantasy Sports
Although we have designated Yahoo Fantasy Sports as our app for fantasy baseball, you can participate in fantasy leagues across most sports including football, basketball and hockey.
You can create a private league, or join one of the many public ones available. In addition to being free to play (contains ads), Yahoo Fantasy Sports offers daily contests, instant updates and Fantasy messenger to help you trash talk your fellow league members.
Download the app for Android or iPhone.
ESPN Fantasy Sports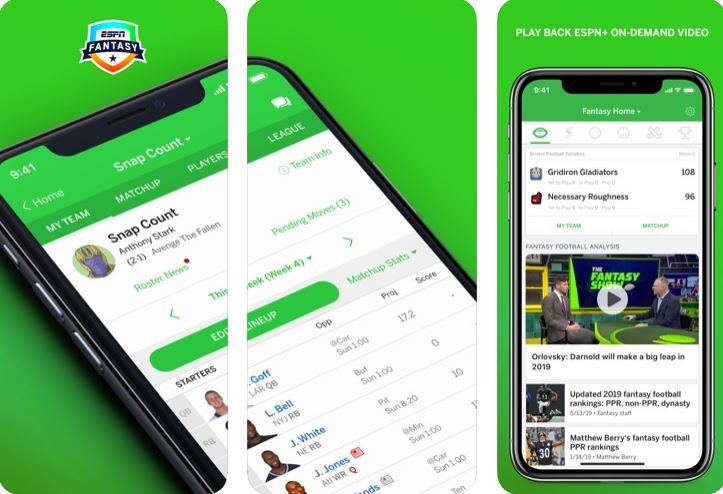 If you are a faithful fan of the NBA and all that comes with it, check out the ESPN Fantasy Sports app. Similar to other popular fantasy apps, ESPN covers the standard four pillars of sports: football, baseball, basketball and hockey.
With this free (contains ads) app, you can create private leagues or join a public one. You can subscribe to receive the latest news, alerts and videos for players on your roster, plus, customize your team with an exclusive, free logo and track your fantasy performance by subscribing to the weekly wrap-up emails.
Download the app for Android or iPhone.
CBS Sports Fantasy
Whether you enjoy watching the game with your face pressed against the glass or in front of the tv, hockey buffs can enjoy the show by creating fantasy teams to compete against other players using the CBS Sports Fantasy apps.
This free (contains ads) app is the go-to for fantasy advice videos and articles, in-depth player info, updated news and injury reports. In addition to managing your team and tracking your score with Gametracker, you can talk smack through league chat.
Download the app for Android or iPhone.
Regardless of your sport, team or app of choice, we won't hold it against you. Good luck!