We've all been there. The phone starts ringing at the worst possible moment and you pick it up only to hear a pre-recorded voice saying: "Hello. This is a call for …" It's enough to drive you mad. Those irritating robotic phone calls waste your time peddling everything from car insurance to time shares and political candidates.
How can you stop these annoying phone calls? Signing up with the Do Not Call registry is a good step. However, this won't stop every call. Luckily, there is another step you can take. This unique service blocks illegal robocalls.
The service is called Nomorobo and it lets the phone ring once, then identifies the caller. If the caller is a robot telemarketer, it automatically hangs up for you. It also blocks robotic calls people report as illegal, so you won't miss a doctor's appointment reminder, a school call or a weather alert.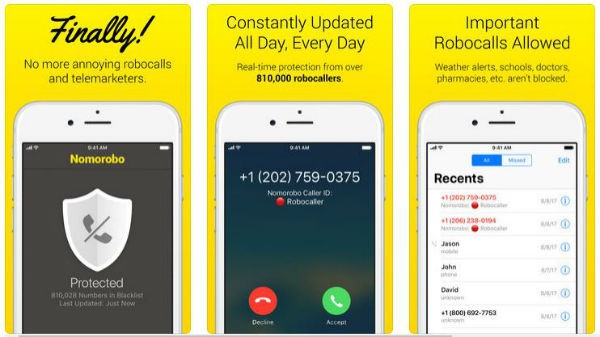 Nomorobo is free to use for 30 days, after that it costs $1.99 per month or $19.99 for an entire year. To sign up, you will need to provide Nomorobo with some information. List the type of phone you have – wireless or landline – and select your carrier.
Note: Not all major cell carriers support Nomorobo. However, it is working to partner with the major cell services. If you enter a wireless provider, the site will give you instructions on how you can help get Nomorobo into the fold.
Nomorobo will also need a valid email address to contact you with updates and other information. If your carrier supports Nomorobo, you will receive an email with a link. Click the link and you will go to the Nomorobo signup page. Enter your first and last name and create a password to create an account.
After you create your account, Nomorobo will walk you through setting it up on your phone. It's a simple, one-time setup that will keep those annoying robot callers off your phone for good.
Another option
However, if your carrier doesn't support Nomorobo, you can check out the TrueCaller app. It lets you find out who's behind that unknown number. Just copy and paste the number then throw it in the search bar embedded in the app. Truecaller will then search the unknown number to find out who it is. There are more than 1.6 billion numbers in the database, so Truecaller should have no problem identifying the caller for you.
Another great feature of Truecaller is its ability to block spam calls. When a pesky telemarketer calls, there will be a big warning in red telling you that it's a spam call. Simply swipe up when this happens to automatically block that caller and add them to the spam list.
Truecaller will also fill in any missing details about someone already in your contacts lists, for example, it might add a person's Twitter handle. It will also show you how you are connected to that person.