Kids are being introduced to technology at a much younger age than ever before. It's fairly common to see a toddler at the airport or restaurant playing a game or messing around with a smartphone or tablet these days.
While this might keep youngsters occupied and help pass the time without them throwing a fit, some medical professionals say too much screen time could hinder their development. Tap or click here to see what Kim has to say about screen addiction in kids.
So, how can parents keep track of their children's screen time and shut those gadgets down? Ironically, there's an app for that.
Tracking screen time has never been easier
Google is a big proponent of empowering parents with the tools they need to make sure they know exactly what their kids are doing online. The company's Family Link app offers the best in parental controls.
You may be using Family Link already, but new features help parents go above and beyond simply keeping their kids off creepy sites.
What's new?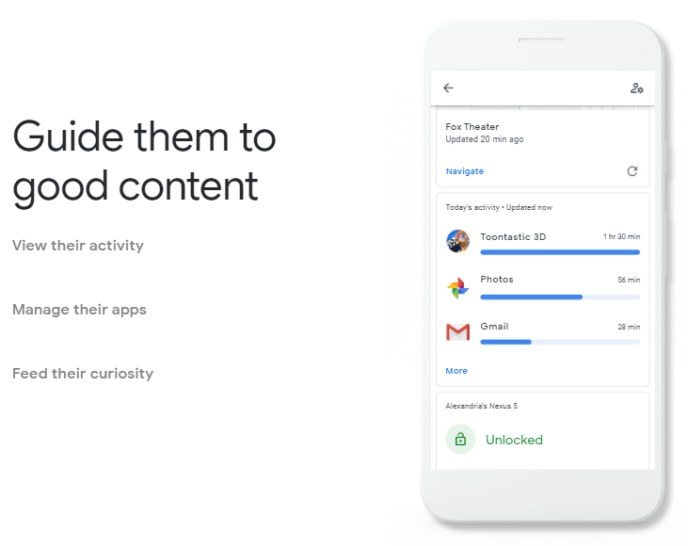 Family Link now comes pre-installed on Android devices that ship with Android 10 and up. It even works for Apple gadgets, so you can download it via Apple's App Store.
Right now, you can set a variety of important times and other options for children on the account — bedtimes, overall activity tracking, daily usage limits and even GPS location. For instance, you can locate your child's device on a map and track it to get an idea of where they are.
These new features are more focused on figuring out and managing how your kids actually spend time on their phones and devices. That's why Family Link has new app limits you can set up.
Setting blanket app limits may not make sense because there are plenty of useful programs kids should be able to access. But you can customize how long kids can play around with apps like YouTube or games.
Setting up individual app limits can take a bit of time to tweak to your liking, but it's extremely useful for anyone who wants more control over what apps their children use.
Another new feature is kids will get repeated warnings that they're running out of time, beginning with 15 minutes left, five minutes and finally one minute.
You can use the Bonus Time option to grant additional time in isolated situations and this will give kids a bit more time to play around with their devices, otherwise they shut down.
The best part? Family Link is easy to use. Here's how to adjust some of the basic settings:
Choosing Google Activity settings
Open Family Link.
Select the child's device.
On the Settings card, tap Manage settings >> More >> Manage Google Activity >> Manage activity controls.
Tap an activity control and turn it on or pause it.
View or delete your child's activity
On your child's device, visit the My Activity Page.
On the top right, tap the three-dot More icon >> Select.
View the activity and check the boxes next to those you want to delete.
Tap the trash icon >> Delete.
For more parental controls, such as updating your child's name, birthday, photo, reset their password, or to choose whether your child can change their own Google Activity settings, visit Google's support page.
A screen time agreement for cell phones and other devices
Setting boundaries is such an important part of being a parent, especially now in the digital age. To help, Kim created a technology contract that acts as an agreement between you and your children, so you'll always be in-the-know about their activities to keep them safe.
Technology isn't what it used to be, even 5 years ago. There's no shortage of options available, from smartphones and computers to smart TVs and gaming systems. This contract would set ground rules for when your kids are allowed to use those devices — especially their phones — and at what times they're not supposed to, such as during dinner or before their chores are complete.
CLICK OR TAP HERE TO DOWNLOAD THE TECHNOLOGY CONTRACT FOR PARENTS AND CHILDREN