Netflix taking forever to load? Online games lagging more than ever? Uploads and downloads crawling along at a snail's pace?
There could be a number of different reasons for the slowdown, one of them being that you're not getting enough speed from your Internet Service Provider (ISP).
How much speed do you really need? The answer varies from person to person, but the answering the question always requires some thought. You don't want to pay for service you won't be using, but at the same time, you don't want to deal with buffering videos or slow load times. What should you do?
Sure, the ISP's customer service representative can help you, but given the track record of some cable companies and ISPs, it's best to do a little bit of research yourself. After all, it's their job to sell you Internet.
Take an internet speed quiz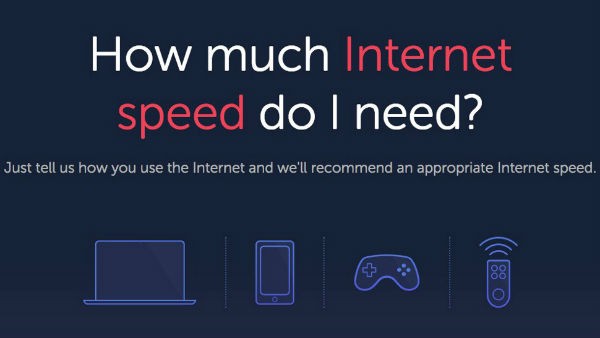 That's where HighSpeedInternet.com comes in. The site has a quick, simple and easy quiz to take to help you determine the speed you need.
All you need to do is answer seven questions about your digital life, such as how many gadgets are in your house, how often you stream music, make video calls, stream movies, and so on.
The questions take less than 5 minutes to answer, so when you're done, you'll have a personalized estimation based on your Internet usage patterns.
It's that easy!
Bonus: Want to know more about streaming TV? Get our guide to cutting the cord on Kindle. Or Kim's Club members get it free here.