Ringtones are so 2009. Now that we live in an age where smartphones are prevalent and we share
video clips, memes, and other media
back and forth regularly, why not make the jump to video ringtones?Here's a way to change what you see when a call comes in – not just a face and a name, but a whole new video experience.While you're at it, why not improve your caller ID experience overall with an interesting new app called Sync.ME?
Features you get with Sync.ME
Sync.ME is an advanced caller ID app that boasts over 20 million users. It's billed as the "world's most advanced caller ID," and can display full names as well as the caller's photo, even if they aren't listed in your phone, thanks to the way it syncs with social media.Instead of using audio-only ringtones, Sync.ME lights up your phone with customized clips of whoever's ringing your phone. For instance, you can have your loved ones record a quick clip telling you they love you, or your parents asking you incessantly to pick up the phone.Maybe there's someone you don't like that much and want to use a clip of someone wearing a clown mask to make light of them when they call. That's up to you!The possibilities are endless, though hardly discrete – Sync.ME is absolutely for those who don't mind their personal lives and clips like these being on full display, since everyone will be able to hear your clips when you get a call.If that doesn't bother you, when recording clips, you can choose from over 35 masks (similar to what Snapchat has with its "lenses.") Choose from pretty flower crowns, flashy flower beards (why not?), and other silly masks you can use to decorate your clips. You can add fun filters and effects as well, such as rainbow puke, bubbles and fire-breathing abilities to your pretty face to liven things up.Sync.ME has more than just video caller ID, though. You can sync it with your social media profiles like Facebook and Twitter, if you so prefer. It will also let you block unwanted calls from telemarketers and spammers. If you still receive unknown calls for some reason, you can look up their number straight from the app.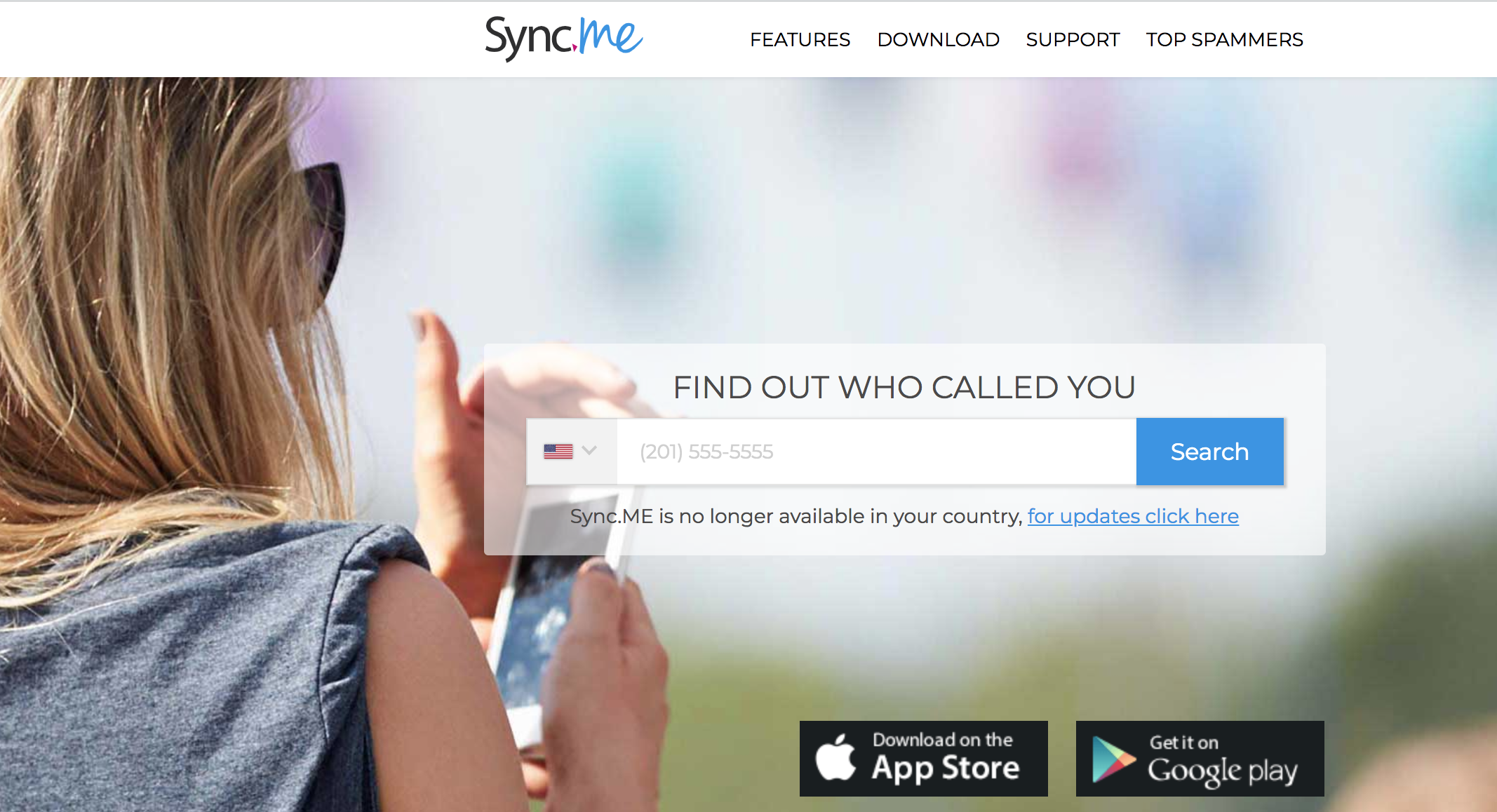 How to get Sync.ME for your gadget
Unfortunately, right now it looks like
Sync.ME
 doesn't work in every part of the world. Some countries, such as the +972 country code, are not supported. There's more information about the areas that aren't supported via the app's website, but there isn't currently a list of countries that can or can't be serviced by Sync.ME on there."Due to recent changes we are unable to provide information on phone numbers within the +972 international calling code; consequently, among others, we are unable to provide our services, including through our website and our mobile apps, in this region," the warning reads. Be careful not to subscribe if you receive the warning when going to sign up for the service, since you don't want to be left high and dry.If you're looking for an interesting way to spice up your phone usage, Sync.ME is an easy and feature-rich app that has plenty of fun tweaks – just make sure it's available in your area first.There is a free version of the app available for both Apple and Android gadgets. There are also premium features that you can pay for with in-app purchases.
Tap or click here to download Sync.ME from iTunes
.
Tap or click here to download Sync.ME from the Google Play Store
.