Cutting the cord is one of the fastest growing trends in the U.S. It's an extremely popular way to eliminate the ever-rising costs of cable and satellite.It makes total sense when you think about how expensive your cable bill can be. If you have a couple premium channels added to your base package, you could be paying nearly $200 per month on cable. Yikes!Since there are many quality streaming services available, it's difficult to justify paying that hefty monthly cable bill. It's definitely the right time to start thinking about cutting the cord. But you need to know what you're doing to get the best value.One common mistake cord cutters make is signing up for too many streaming services. This can add up to a huge monthly expense and defeats the purpose of cord cutting to begin with.Instead, you need to decide which channels are important to you and which streaming services offer them. Don't worry, we've done the research for you.We've created a comparison chart showing which channels are offered on each service. Here's a small preview: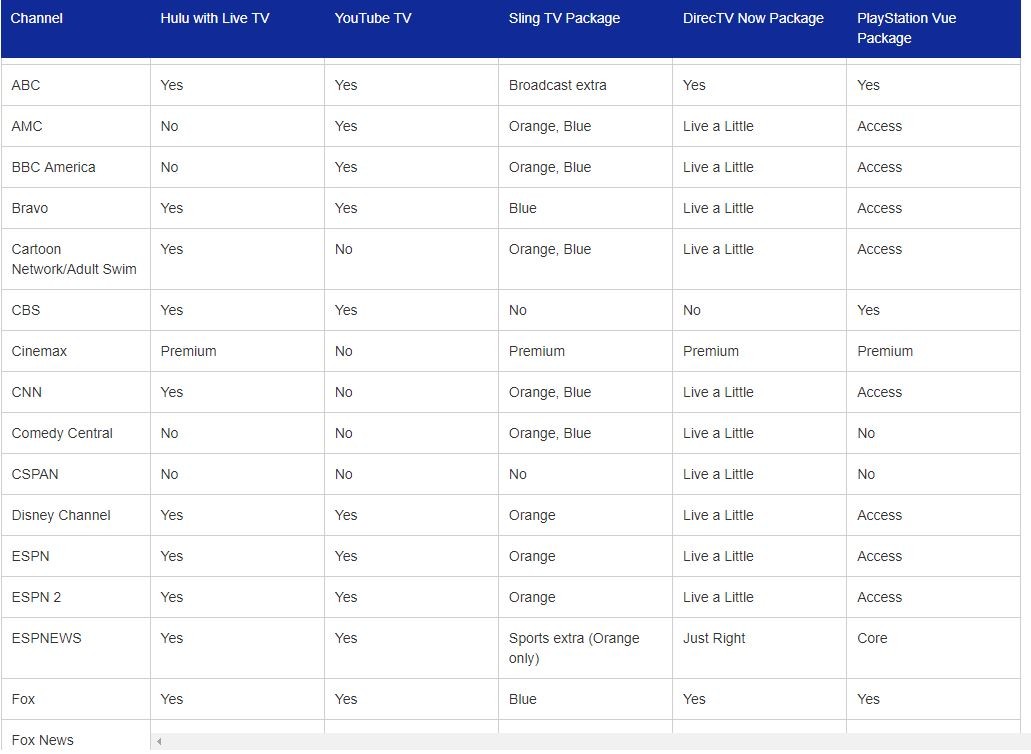 The previous image is just a small sample of information that you'll find on the chart. 
Click here to view the complete list with nearly 170 top channels and which streaming service channel lineup they're available on
. Or, simply click on the link we've provided below inside the blue box.Now that you know which streaming service you want, there are a couple other steps for a successful cutting the cord experience.
Click here to learn everything you need to know about cutting the cable
.