Who couldn't stand to live a little healthier lifestyle? Whether you're looking to eat better or hit the gym more, you don't have to go it alone. Try incorporating a fitness app. Tap or click here for important information before buying health supplements or weight loss pills online.
Almost as stressful as losing weight and eating right is deciding which health and fitness app to use. Apple's HealthKit can show you basic, important information, and the Android alternative can only help you so far.
For something a bit more robust, you will need help from professionals. We have found four excellent weight loss and nutrition apps to guide your journey.
1. Lose It!
Rated as one of the top weight loss apps, Lose It! aims to make losing pounds as easy as possible. The app will show you how many calories you have consumed and how many remain for the day.
RELATED: Hidden drugs found in dozens of supplements sold on Amazon, including best sellers
After setting goals, you track what you eat as closely as possible. In the beginning, it can take some time to adjust to your daily calorie budget. Once you get the hang of it, tracking your progress is easy.
Lose It! has two tiers: a free, basic option that provides a weight loss plan, calorie tracking and smart camera functions. The Premium plan costs $39.99 annually and includes DNA Insights, Advanced Tracking, meal and exercise planning and device syncing.
It is available for iOS and Android.
2. Cronometer
Cronometer aims for you to "eat smarter, live better" through its calorie tracking, exercise suggestions and biometric data. While other apps focus on counting calories, Cronometer does it slightly differently.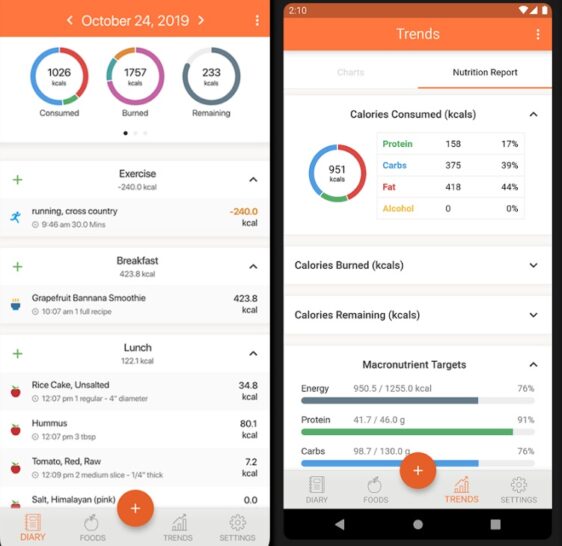 Calorie counting plays a role in the app's usage, but it also wants you to focus on nutrition. Hitting a calorie target is good, but Cronometer also considers the micronutrients you absorb.
Your body needs certain nutrients and minerals to effectively lose weight while staying healthy. The app can track and log up to 82 micronutrients and show you charts and reports on your progress.
The app is available for free on iOS and Android.
3. WW (Weight Watchers)
Weight Watchers has been part of the health and fitness industry for decades. Through its app, you can track food, activity, water consumption and sleep. This will provide valuable insight into your eating habits and recommend changes where needed.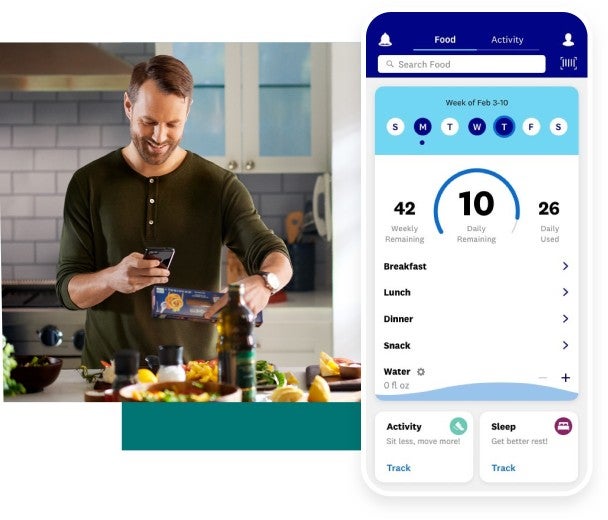 A great thing about the WW app is that it can also suggest recipes based on what you currently have in your fridge. With the "What's in your fridge?" feature, you input what you have and the app will show you menu options.
But it is more than just a food intake and tracking app. Fitness content from FitOn and Aaptiv is integrated into the application, and you can even do meditation through Headspace.
It also features a barcode scanner, 5-minute coaching sessions, creates and saves recipes and a five-day meal planner. The basic Digital subscription costs $3.38 a week, the Digital 360 is $4.61 a week, and the Unlimited Workshops + Digital package is $6.92 a week.
4. Fooducate
Fooducate teaches you to eat healthier through its diet planner, barcode scanner and personalized options. Education is done in various ways and aims to make you aware of what is in your food.
By scanning nutritional labels on food packaging, the app can tell you if a product contains excessive and added sugar, food colorings or artificial sweeteners such as aspartame, to name just a few.
The app can suggest healthier alternatives to your current ingredients through the diet planner. You can learn more about a product or ask the Fooducate community for help.
Fooducate is available for iOS and Android and features a free package and premium options you can purchase through the app.