Although no one wants to think they'll face an emergency, chances are you or someone you know will find themselves in an urgent situation and will need help.
Being prepared is critical, whether it be a weather-related disaster, a lost loved one, or someone needing first aid. Tap or click here to learn how to prepare for the worst-case scenario.
A massive storm is making landfall on the East Coast. At the time of writing, I​an is a Category 4 hurricane packing maximum sustained winds of 155 MPH. The National Weather Service says it will be a rough couple of days. If you or anyone you know is in the area, read on for a list of apps that can help during an emergency.
1. FEMA
The Federal Emergency Management Agency (FEMA) helps people prepare for, respond to and recover from disasters.
Stay informed, safe and connected during natural disasters by sharing real-time alerts with your loved ones via text, social media or email with the FEMA app. This app can also help you locate emergency shelters and find Disaster Recovery Centers nearby. The app is free for both Android and iOS devices.
2. AccuWeather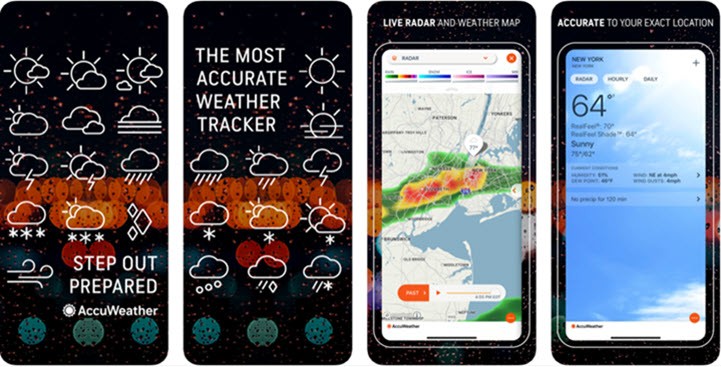 Mother Nature can be unkind. Natural disasters affect millions every year and can be life-threatening. The AccuWeather app can help you and your loved ones stay safe.
In addition to accurate weather forecasts, the free (with ads) AccuWeather app provides real-time severe weather alerts. Other features include radar to track current conditions and future weather patterns. Available for Android and iOS.
3. First Aid – American Red Cross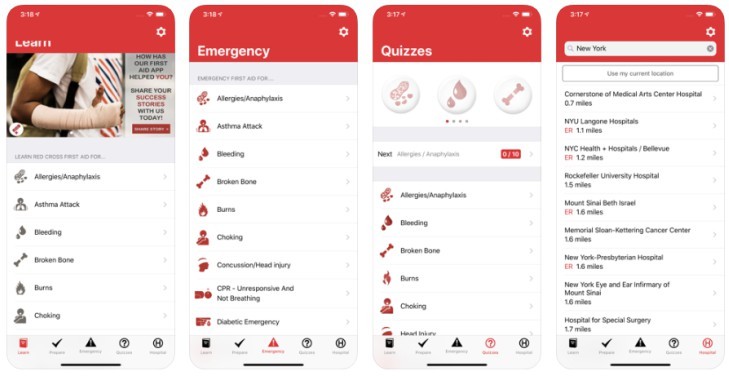 Have you ever considered what you would do if someone you loved suffered a health issue like a broken bone or heart attack and they don't have immediate access to a hospital? When minutes count, an app may prove invaluable.
The Red Cross First Aid app lists the closest hospitals and provides clear instructions on many health-related issues, including how to treat a broken bone, heat stroke, burns and how to perform CPR. At any time, you can call EMS from the app. The First Aid app is free for Android and iOS devices.
4. Red Panic Button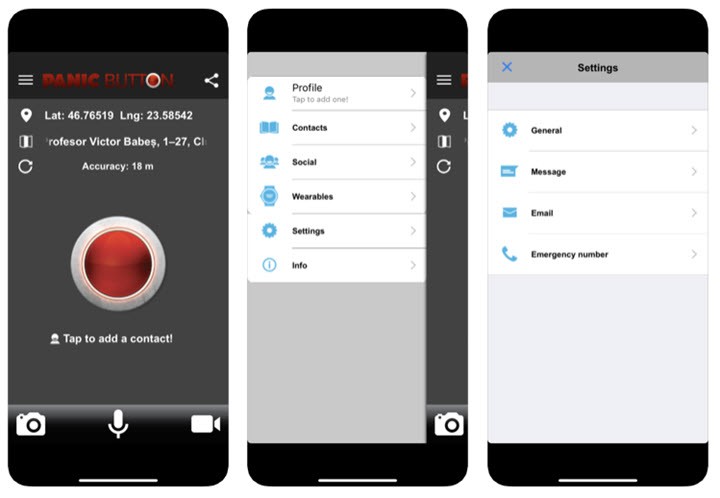 If you're alone and experiencing a life-threatening health issue, you may be unable to call or speak to emergency personnel. The Red Panic Button app could be a lifesaver if that is the case.
With a single press of the panic button, the free version will share your GPS location and send a panic SMS and email to contacts on your designated list. The $4.99 version offers additional features, including photo, video and audio alert messages. The app is available for both Android and iOS.
5. Life360 – Family Locator, GPS Tracker
If you're worried about whether your child made it to their friend's house, or if you haven't heard from parents who should have called hours ago, Life360 can help put your mind at ease.
With the Life360 app, you can view the real-time location of family members on a private map. In addition, you can receive alerts when your family member arrives or leaves an area, and you can even track a lost or stolen phone.
There are several subscription options in addition to the free basic version. One paid plan provides a Crash Detection service that alerts you if a loved one is involved in an auto accident. Life360 is offered for Android and iOS.
6.  Silent Beacon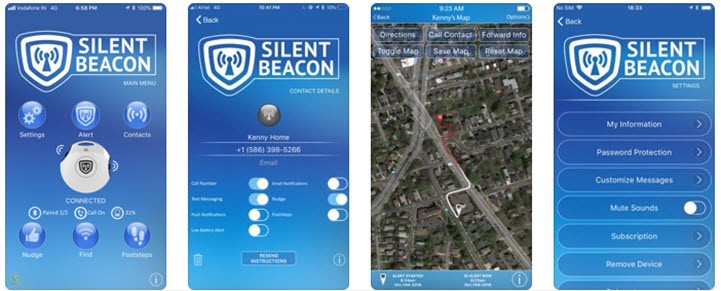 What if you are the person who is lost and in need of help? Silent Beacon is a free app that can notify emergency personnel and your loved ones so they can find your location. This app sends distress texts and emails with your real-time GPS location.
There is a premium version you can upgrade to. A $1.99 monthly subscription offers a few additional features, including a live tracking view called Footsteps. This app is available for both Android and iOS devices.
7. Noonlight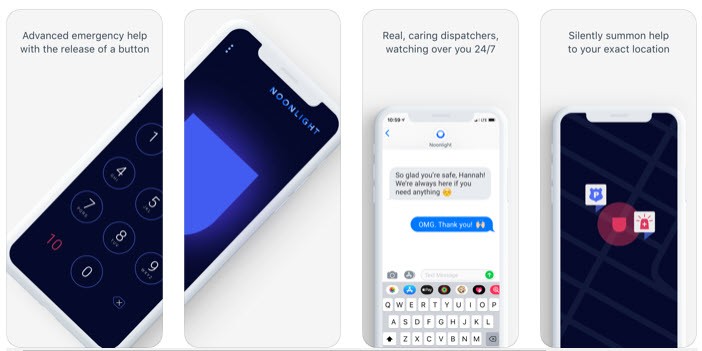 If you're ever in a frightening situation but aren't sure if it warrants a 911 call, the Noonlight app is the perfect solution. Anytime you feel unsafe, open the Noonlight app and press the "hold until safe" button. Once you're safe, release the button and enter your four-digit PIN.
But, if you release the button and do not enter your PIN, Noonlight will notify the police of your exact location and emergency.
You can even prepare if you see anything suspicious happening around you. Simply add information to your Timeline, and Noonlight will share important details with first responders in an emergency.
Even if you cannot talk, you can communicate via text with Noonlight dispatchers, who are available 24/7/365. The app is available for Android and iOS, and you can choose from a free or paid premium plan with more features.
8. bSafe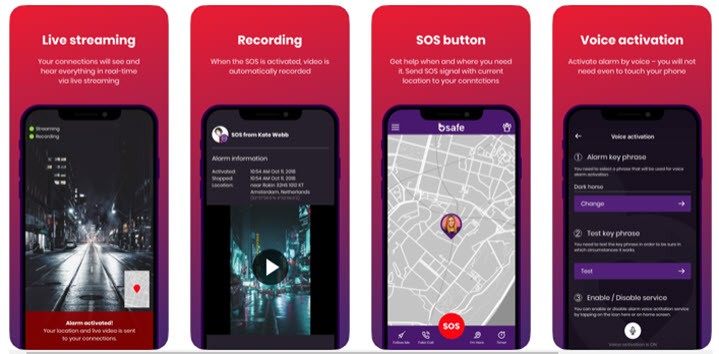 Similar to the Noonlight app, the free version (with ads) of bSafe can send an SOS signal to your contacts with the press of a button; however, this app is also voice-activated, allowing a key phrase to send out alerts. Premium subscriptions also include video and audio recordings.
Unlike other apps, in addition to the free and paid yearly versions of bSafe, you can purchase a one-time 24-hour subscription for 99 cents if you need the app for a short period. The bSafe premium monthly subscription costs $1.99 and annually is $19.99. The app is available for Android and iOS devices.
Keep reading
18 must-have items that help you survive any emergency
Tech how-to: How to automatically alert loved ones in an emergency