We all want to lead interesting lives. Every day doesn't have to be a constant Hollywood-style adventure. We can make our world spark in small ways through learning, exploring and opening ourselves up to the journey. And, yes, there's an iOS app for that.
Your iPhone or iPad can be your guide to engaging in a more interesting life. Find new topics of conversation, spruce up your social media look and build your vocabulary.
These apps for Apple devices will open up new worlds to explore, whether it's through conversation, reading, learning or finding new adventures in your community.
Elevate – Brain Training
Elevate features several dozen games designed to boost your speaking, reading, math and writing skills. An introductory quiz helps the app customize a training program just for you. This app gives your brain a workout, which can be a big confidence boost in your everyday life. It comes with a 14-day free trial. After that, it's a $39.99 per year subscription.
Tap or click here to learn how to record calls on your iPhone using apps or hardware.
Adobe Spark Post
Adobe Spark Post app has a simple proposition: "Create stunning social graphics in seconds." Use this app to make your online presence just as interesting as your offline life. The app is loaded with fun templates that you remix, customize and share on Facebook or other sites. The basic app is free, or you can pay a subscription fee to upgrade to premium templates.
TED
TED talks are popular for a lot of good reasons. They're diverse, they're fascinating and they're geared for anyone. The TED app for iOS is free and gives you 3,000 videos to watch. You can search by topic, or even by mood. Get inspired. Be amused. Learn about where the moon came from, how music crosses cultures or all about wearable tech. The ideas are refreshing, challenging and enjoyable.
Vocabulary Builder by Magoosh
Give your dictionary skills a workout. The Vocabulary Builder app breaks words up into GRE, high school and English learner sections, and then into levels of how advanced the words are. You can start with refreshing the basics or dive into some more exotic terms like "eponym" or "maladroit."
The free app works like a multiple-choice quiz and gives examples of words used in sentences so you can put your new vocabulary to practical use.
Libby, by Overdrive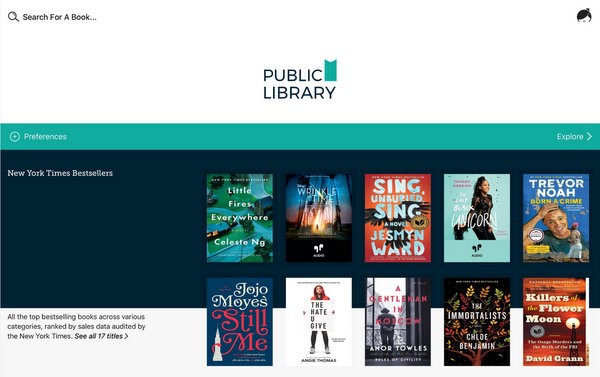 Boost your literary cred with Libby, a library app from Overdrive. The free app lets you borrow ebooks and audiobooks from your local library and use them in the app, or send books to a Kindle for reading. It's a breeze to explore. Just make sure you have your library card handy when you set the app up.
Discover how Apple's machine learning will help you sort photos by faces.
Housecraft
Interesting people usually live in interesting-looking homes. You express yourself through the space around you, whether it's through your furniture or decor choices.
The free augmented-reality Housecraft app lets you experiment virtually with redesigning your space. Move furniture around, set down an area rug or try out different room configurations. It's a fun counterpoint to the popular Ikea Place app that also embraces AR for playing around with furnishings.
Shuffle My Life
Sometimes we just need a nudge to go out and make our lives more interesting. That's where the 99-cent Shuffle My Life app comes in. It offers up random tasks designed to get you moving, exploring new places and meeting new people. It may offer a simple suggestion like taking a walk, or it may send you on an adventure to find a drive-in movie or visit a new town.
You can be as interesting as you want to be. These apps are great ways to inspire yourself to expand your mind, your vocabulary and your depth of experiences. You will naturally become a more interesting person just by going on the journey.