Despite the fact that it's invisible, Wi-Fi is all around you. It only takes a moment's glance at your phone's list of available networks to see just how many signals are broadcast at any given time. Each of these networks provides a gateway to the internet, a means to connect devices, and detailed information about everyone that chooses to connect — so knowing what's behind your connection can reveal a great deal about whether or not it's safe to log in.
That said, what's the best way to scan for and inspect nearby wireless networks? Using your phone only shows you what's immediately available — but what about finding hidden networks, checking speeds, or determining if someone is stealing your Wi-Fi? Is there a way to get all this info in a relatively painless way without being a networking guru?
As it turns out, there are a few apps out there that are built with the express purpose of helping users analyze their Wi-Fi — and the wider world of networks around them. If you've ever wanted to scan your connection for speed and security, or even just find a network to connect to, here are our recommendations for the best Wi-Fi analyzers for Android and iOS.
Wi-Fi Analyzer helps you find the best, most secure connection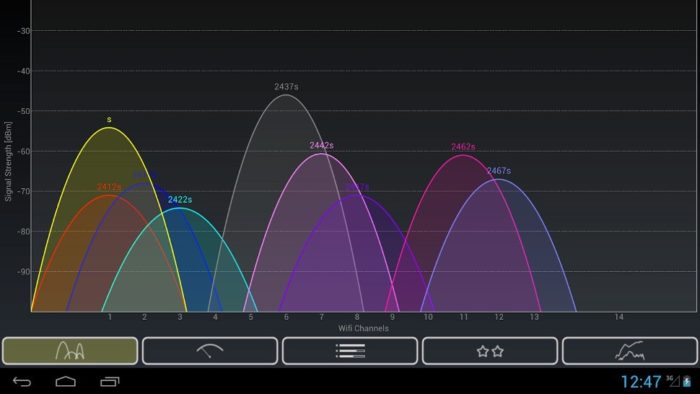 When it comes to scanning Wi-Fi networks for speed, security, and openness, it's hard to go wrong with Wi-Fi Analyzer. This app works in tandem with your phone's wireless antenna in order to find local and hidden networks.
It shows a ranking of connection strength, as well as network speeds and stability. Best of all, you can even see which nearby devices are connected to a given network. This is perfect for seeing whether someone who shouldn't be using your network is logged in, and can help you catch suspicious activity in the act.
Wi-Fi Analyzer is available exclusively for Android on the Google Play store as a free download. The app has been around for several years and is trusted by IT professionals as a great way to check the quality and security of a network before signing on.
Fing makes scanning Wi-Fi simple and hassle-free on iOS
If you use an iPhone, don't feel left out — there's a Wi-Fi scanner that's made just for you!
Fing is a popular application that not only scans Wi-Fi networks for speed and network strength but also checks the area for any devices like cameras that might be connected to a network. If you find yourself at an Airbnb for the night, it's the perfect way to sweep for hidden cameras or microphones that might be in the vicinity.
Fing is available for iOS on the Apple App Store as a free download.