Ever find apps and their purpose boring? Of course, you can perform a storage space cleanup on your mobile device or change your background, but, it's the off-the-wall, quirky apps that make playing around with your smartphone way cooler.
While the internet is littered with a host of apps to help you with work productivity or enhance your mobile device in some way, there are a few that are so clever and creative you will have a tinge of disappointment knowing you didn't develop them yourself.
To bring the fun back to your app collection, we went out and found nine apps you may have never heard of but should start using. The following app recommendations are available for both Apple and Android devices unless otherwise specified.
Find cheap flight and hotel rates
Skiplagged does more than find extraordinary flight and hotel rates. The app goes beyond your typical travel sites when it comes to saving you money by unearthing hidden-city flights (layovers). Also, receive alerts when prices drop and book hotels with Skiplagged, which is a free app.
Tap or click here to download the app for iOS. For Android, click or tap here.
Related: 5 Google Flights tricks you need to use now
No more missing the action from a muted TV
Ever popped into a gym, restaurant or bar with walls adorned with muted TVs? What's the point?
With the free app Tunity, you can scan the screen of your choice and Tunity will stream the audio to your mobile device via headphones or Bluetooth speaker.
Tap or click here to get the Tunity app for both iOS and Android.
Find the perfect time to sneak away during a great movie
Heading to the theater to see the latest movie? Taking your phone with RunPee installed is a must. As the name suggests, this is the app for those times you need to go to the restroom during a movie, but you're afraid of missing the most important scenes.
RunPee can calculate the 'best times' to go to the bathroom and will provide you a synopsis of the skipped segment when you return. RunPee is a free app (contains ads).
Tap or click here to get the RunPee app for both iOS and Android.
Easy way to create your own podcasts
Want to make your own podcasts without the need for expensive equipment or podcasting experience? With the free Anchor app, you can record and distribute a podcast right from your smartphone, tablet, or computer. You can even track how many people listen and which segments get the most plays.
Tap or click here to get the Anchor app for both iOS and Android.
How to become a skilled photographer in no time
Thanks to Google, you can take your photos to another level with Snapseed, a professional photo editor. This free app boasts 29 tools and filters, including Healing, Lens Blur, and Curves. Once done editing you can save, share or export your creation.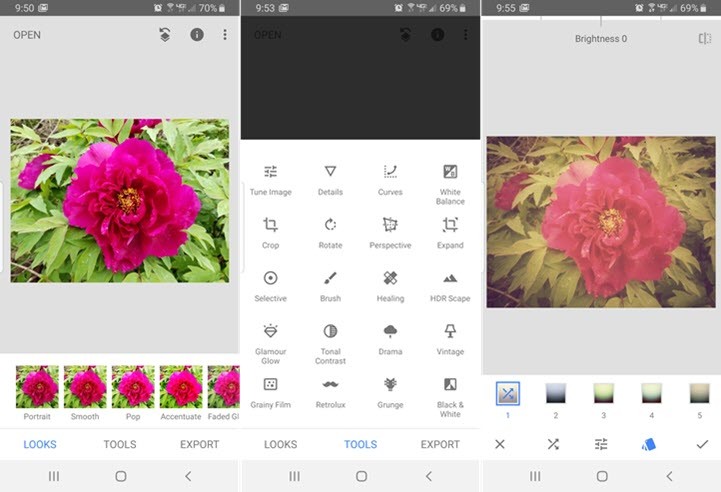 Tap or click here to get the Snapseed app for both iOS and Android.
Great way to read ebooks for free
Borrow ebooks and audiobooks from your local library and read them on your mobile device for free with Libby. In addition to streaming or downloading books for offline reading, you can send your selected books to your Kindle.
Tap or click here to get the Libby app for iOS. For Android, tap or click here.
Finding the perfect parking spot has never been easier
Find parking spots and get parking deals with SpotAngels. Using a crowdsourced map, SpotAngels will display all available parking spots and garages for your location, along with any rules and detailed pricing. Save money and avoid parking tickets with this free app.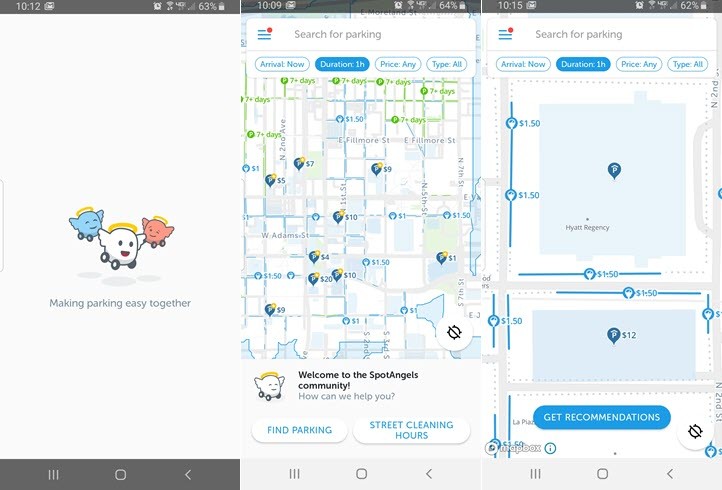 Tap or click here to download the SpotAngels app for iOS. For Android, click or tap here.
Related: 8 ways Google Maps helps you beat holiday traffic
Get answers to any questions that come to mind quickly
Meet Siri on steroids. Ask Wolfram Alpha a question, and it will use algorithms and data to compute answers for you in over two dozen categories including mathematics, food & nutrition, and sports. The app is ($2.99).
Tap or click here to get the Wolfram Alpha app for iOS. For Android, click or tap here.
This app will make your Android gadget easier to use
Tired of having to press your Android's power button to view the time on the home screen? With the free WaveUp app, a simple wave of your hand will 'wake up' your device for a specified duration, determined in the app settings.