We all love free money. Whether it comes in the form of a gift card or in-store "dollars" you can spend with a loyalty card, it's awesome to get paid for things you're already shopping for.
Yes, you read that correctly. You can save a percentage of some of the cold, hard cash you're already plunking down for essentials like toilet paper and shampoo, or even those cool shoes and earrings you were eyeing at your favorite department store.
You owe it to yourself (and your bank account) to try these awesome apps. Who knew being lazy could actually pay?
These apps will help get you paid for purchases you're already making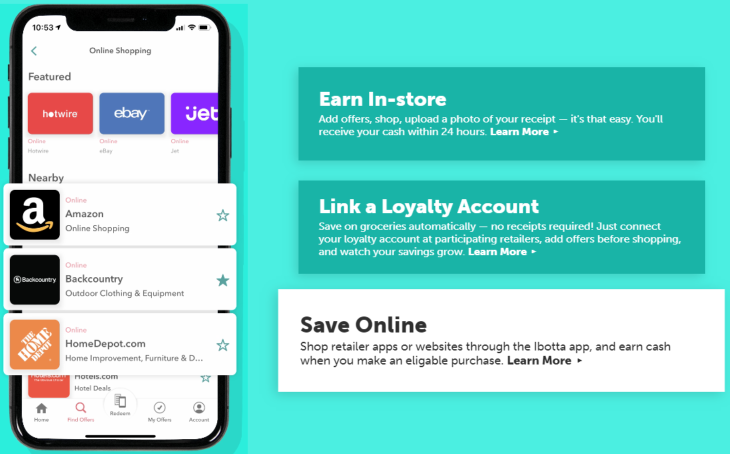 Ibotta is one of the more prominent names when it comes to money-saving apps. The Colorado-based company lets you earn cash back on items you purchase online or in-store with receipt or purchase verification. You'll need to sign up for an account and link your loyalty cards for retailers like Target, Walmart, Kroger and the like. All you need to do is buy products listed in Ibotta's "Offers" section.
When you find a product you like, you can purchase the item, then take a photo of your receipt or use your linked account to prove your purchase. You'll earn a kickback by purchasing the item but the percentages you'll get will vary, depending on the deal and retailer. Obviously, this benefits Ibotta because they're receiving promotional credit for putting the items up for purchase, and you're doing your shopping anyway so it's win-win.
Ibotta is free to join, you get a $10 sign up bonus and there are no fees when you cash out earnings via gift card or to a PayPal or Venmo account.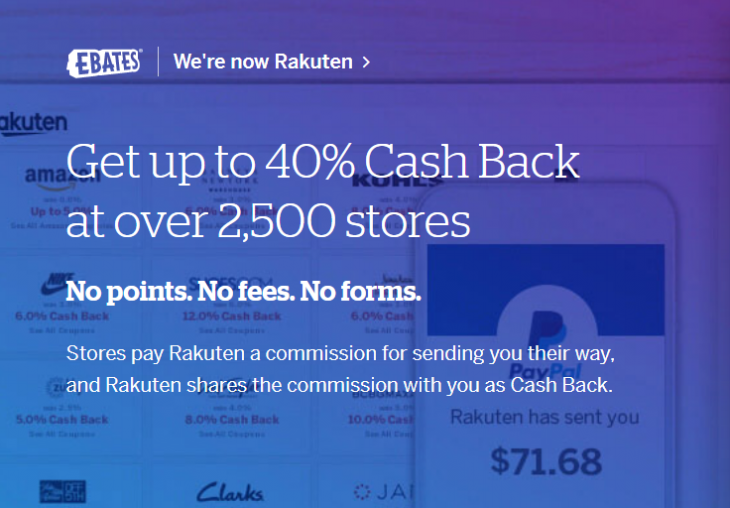 If you're not familiar with the name Rakuten, you may recognize "Ebates." When Ebates rebranded, they took on the name Rakuten but the philosophy is still much the same.
You can sign up for free with a Gmail account or link to Facebook. There are typically signup bonuses such as a free $10 Walmart gift card or similar promotion when you join. Once you're in, you can shop at over 2,500 stores and earn up to 40% cash back on your purchases.
Stores pay Rakuten a commission to get eyes on certain items, and Rakuten shares the commission with you in the form of cash. You'll get a check sent to your home or PayPal account every quarter, provided you've met the minimum requirements, which vary depending on what you buy and when you shop. The best part? Some shops will offer double cash back.
It's great to get money back on electronics and clothing, but we all have to buy groceries. Checkout 51 is a great alternative to Ibotta and Rakuten for that very reason. You can sign up for Checkout 51 free and browse the offers across different grocers. Buy products you love and upload your receipt to confirm your purchase.
Checkout 51 credits your account and once your balance reaches $20, you can cash out. The company then sends you a check in the mail. Offers go live on Thursdays at midnight in your time zone, but they're only available in limited quantities. Unlike the other apps, you'll have to pay attention to whether these offers have been claimed before you shop.
Receipt Hog is an app-based cash-saving service that's a lot less restrictive than others we've discussed.
It's free to use and you can snap images of just about any receipt to earn rewards. The more receipts you record, the more you'll earn —  though there is one caveat. Instead of earning cash, you'll earn digital coins or spins for a chance to earn monetary prizes.
You'll also be entered in a monthly sweepstakes drawing to earn up to 5,000 coins. With spins, you can participate in the Hog Slots, which could cash out via PayPal credit, an Amazon gift card or a magazine subscription. There's less certainty with this app but if you like free stuff, it's worth participating in anyway — even if prizes aren't guaranteed.
Last, but not least, there's Swagbucks.
Instead of offering rewards solely for receipts and purchases, it asks participants to shop online, watch videos and answer surveys to earn cash. Users can redeem points for retailer gift cards from places like Amazon or Walmart, or they can get the cash they've accumulated as a PayPal payment.
Swagbucks isn't necessarily all about earning cash passively — especially since it offers surveys and videos — but it's still worth trying if you want to earn money in your spare time.