Apple's AppStore went live 10 years ago this month and four years later, Google announced Google Play. Who knew that over just a few short years, mobile apps would completely transform our day-to-day lives?
With translator apps allowing us to communicate in ways we never thought possible, apps that dramatically increase productivity and games that slash it, the world of mobile apps has truly changed the way we live. With about 8 million apps in the Google Play store and 2.2 million in the Apple App Store (Source: Statista), it's no wonder some of them get lost in the crowd.
In an effort to bring recognition to a few of these unique and useful apps, we've put together a list of 10 awesome apps you didn't know existed till now.
Evernote Scannable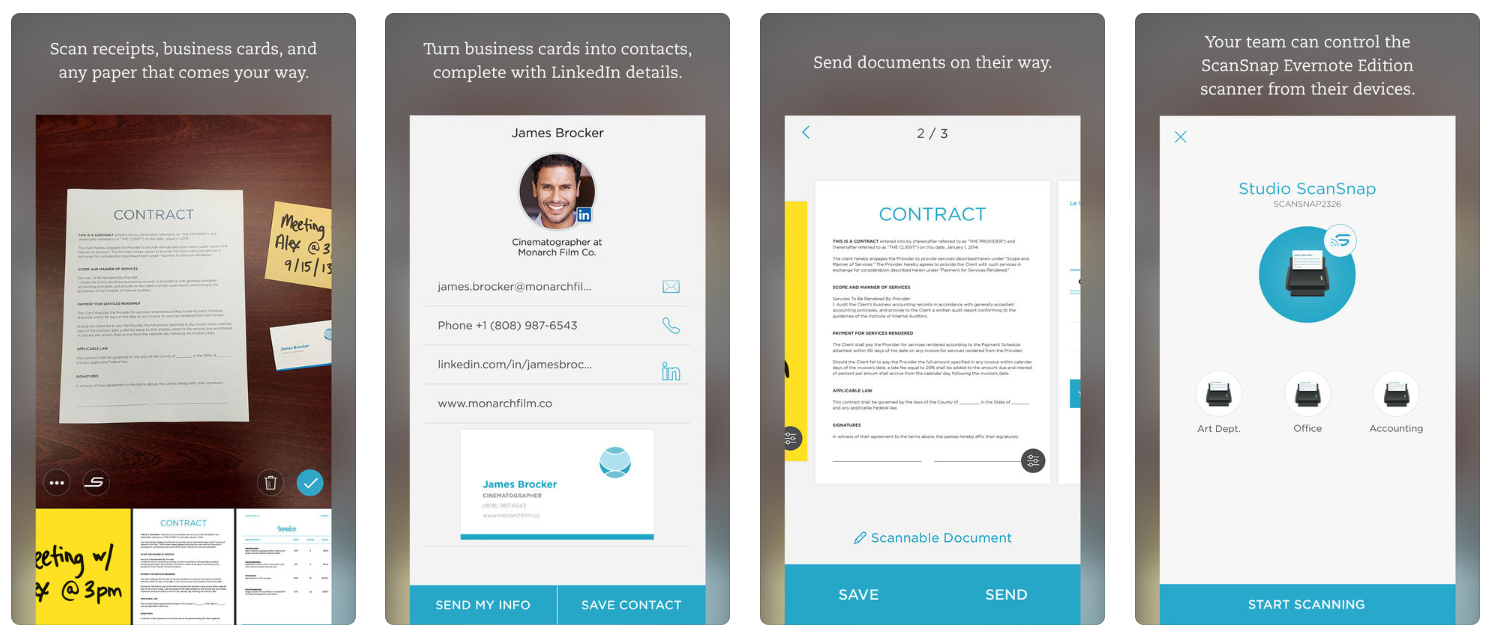 The paperless revolution has drastically reduced the need for printers in the home. But what happens when you need to scan a real, physical document? As advanced as smartphone cameras are these days, images simply don't cut it when it comes to scanning documents. With the Evernote Scannable app you can turn snapshots of documents into high-quality scans, export them as a PDF or JPG files or send them to others via text or email.
Download: Apple 
Flush
Out and about and in need of a bathroom? With the Flush app you can find a public bathroom in seconds! With over 190,000 bathrooms around the world in its database, Flush ensures that you never have to wander the streets of an unknown town searching for relief again! Users can add new bathrooms to the list and even rate existing ones. It's the app you don't think you need…until you do.
Forest
Smartphones may offer a wealth of productivity solutions, but they can also be the culprit behind procrastination and distraction. What if putting your phone down to focus on work elsewhere meant that you could help save the environment? The Forest app makes that possible. Put your phone down and leave the app running to plant virtual seeds and grow virtual trees. The best part? If you earn enough coins from planting your virtual trees, you can actually use them to plant real trees. Get more done and save the planet!
Knots 3D
When it comes to uniquely useful apps, Knots 3D takes the cake. Quickly learn how to tie 126 different kinds of knots with this simple-to-use app. View the knot in 3D, spin it around to see it from every angle, watch the knot tie itself or use your finger to try it out. If you're in need of a knot out in the wilderness, the Knots 3D app doesn't even require an internet connection!
Download: Apple | Android | Amazon
Libby by Overdrive
One of the many changes brought about by smartphones is the transition from reading physical books to the convenience of eBooks and audiobooks on the go. Libby is an app that brings your local library right to your phone. Among its many features is the ability to download books for offline reading, send books to your Kindle, and access to picture books with read-along audio.
Download: Apple | Android | Microsoft
Moleskine Timepage
If you're looking for the productivity app that does it all, look no further than Moleskine Timepage. Best known for their high-quality notebooks, Moleskine has developed the Timepage app with productivity at the forefront. Sync all of your calendars in one place and perfectly integrate weather forecasts, maps and contacts.
Download: Apple
Pet First Aid by American Red Cross
Whether you're out for a run with your furry little friend or cuddled up at home, American Red Cross has your back when emergencies arise. The Pet First Aid app provides veterinary advice for everyday emergencies with videos, quizzes and the step-by-step advice you need. If the emergency is too big to handle at home, the app even has a built-in vet hospital locator.
Privacy4cars
If you're getting ready to sell your car, you may be wondering how you can completely erase all of your personal information from that nifty computer in your dash. You took the time to add your home address and upload your contacts and garage codes, but what do you do to ensure that the new owner doesn't become your new stalker? The Privacy4Cars app saves you the time of digging through that neverending user manual and provides step-by-step instructions to completely erase all of your personally identifiable information from the vehicle so you can rest easy.
Rundogo
If you like to bring your canine friend along for your workouts, Rundogo is a must-have! Track your workout along with your dog's activity. The app works with multiple dogs and allows for specific training activities like canicross (running), sled dog, dog biathlon, dog scootering, bikejoring, skijoring or walking. You can even snap some photos and share them with your friends within the app!
Sweat deck
Need a little workout motivation? Sweat Deck is here to help you mix things up! Draw a card and do what it says. The card face will tell you the exercise to perform and the card value will determine the number of reps. Challenge yourself to get through an entire deck and your unique workout will definitely have you sweating!
Download: Apple
BONUS: Want to find more great apps for your phone? Here are loads we've lined up for you.