🙅‍♀️ DON'T Google these terms
In partnership with BetterHelp
A very happy Sunday to you. New here? Welcome! Each weekend, I share a few longer tips and tricks to keep your tech life safe — and maybe even put some money back in your pocket. Read what you need to know below, and you can always find more at my site.
As for today's trivia, how much does the average YouTuber make every time someone watches a video on their channel? Is it $0.018, $0.10, $0.25 or $0.50? Answer at the end. Now, let's dive in and pass along awesome tech smarts! — Kim
📫 First-time reader? Sign up here. (It's free!)
IN THIS ISSUE
🔦 Google's dark side
🔥 Hot WFH jobs
✅ Quick security checks
KIM'S COLUMN
3 search terms to avoid at all costs
Every week, I write two special features for USA Today. They don't publish on their site until next week, but because you get my free newsletters, you get exclusive access!
Ever Google search for coupons or promo codes? You'll probably waste 15 minutes finding codes that don't work. At worst, you'll end up on a malware-infected site.
And it doesn't end there — not even close. Scammers know how to game the search system. These three terms could do some real damage.
1. "Free credit report"
Think about all the details someone could get their hands on under the guise of a "trustworthy" site. The federal Fair Credit Reporting Act requires the three credit reporting agencies (Transunion, Experian and Equifax) to provide you with a free annual credit report.
Online: www.AnnualCreditReport.com
By phone: 1‑877‑FACTACT (1‑877‑322‑8882)
If you request via phone or mail (steps here), your credit report will be mailed within 15 days once the paperwork is received.
2. "Tech support phone numbers"
If scammers can figure out how to get your bank's name to appear when they call, you can bet they can get their numbers high in searches.
Here are a few of the most searched:
Amazon: 888‑280‑4331
Microsoft: 800‑642‑7676
Apple: 800‑275‑2273
Google: 650‑253‑0000
Meta (Facebook and Instagram): 650‑543‑4800
3. "Free people search"
Maybe you're curious about a new love interest, business contact or old friend. There are (free) ways to dig up dirt, but scammy sites are simply trying to reel you into an expensive subscription.
Here's how to snoop instead:
Check out publicly available info like government documents, arrest records and property information.
Do a thorough Google search. There's an art to this. Try these steps.
Pro tip: Check out the how-to articles from my Opt-out Tuesday series to wipe your personal details from the web.
🎸 I got a text message scam the other day. It said I won $500 or tickets to an Elvis tribute concert. I needed to press 1 for the money or 2 for the show.
✅ I've got more smarts I couldn't fit here: More terms never to Google.
DEAL OF THE DAY
✂️ Drill-free drawers

If your drawers are packed (or nonexistent) and you're playing hide-and-seek with office supplies, this under-desk organizer set is fantastic. You get two drawers and adhesive tape. (No screws!)
🎧 Want the daily download on the go?
Sound like a tech pro, even if you're not one. Try my award-winning, daily podcast. Search for my last name with "K" wherever you get your podcasts and "Go Komando!"
ON THE KIM KOMANDO SHOW
I talked to some seriously fantastic folks on my national radio show this week. Here are just a few:
Remie from London is the voice behind the scenes at BBC, Mazda, Mastercard and Bing. Now there's an AI voice eerily similar to hers …
Sandy and Ellie are two incredible ladies who spent their 80th birthdays traveling the world in 80 days. They gained quite a following on social media. I'm jealous of their adventure!
Olivia and Natalie had a nightmare brush with artificial intelligence (AI) voice cloning. A scammer delivered heart-wrenching news of a death in the family that turned out to be a cruel lie.
Believe me, you want to hear these stories. Such good stuff!
🎧 How to catch these conversations and more: Find me on your local radio station or listen in the Komando Community. If you're patient, these calls will hit my podcast, Kim Komando Today.
📞 Wanna talk? Drop me a note here, and Marianne will schedule a time for us to chat one-on-one.
MONEY MOVES
Best (and worst) jobs if you want to work from home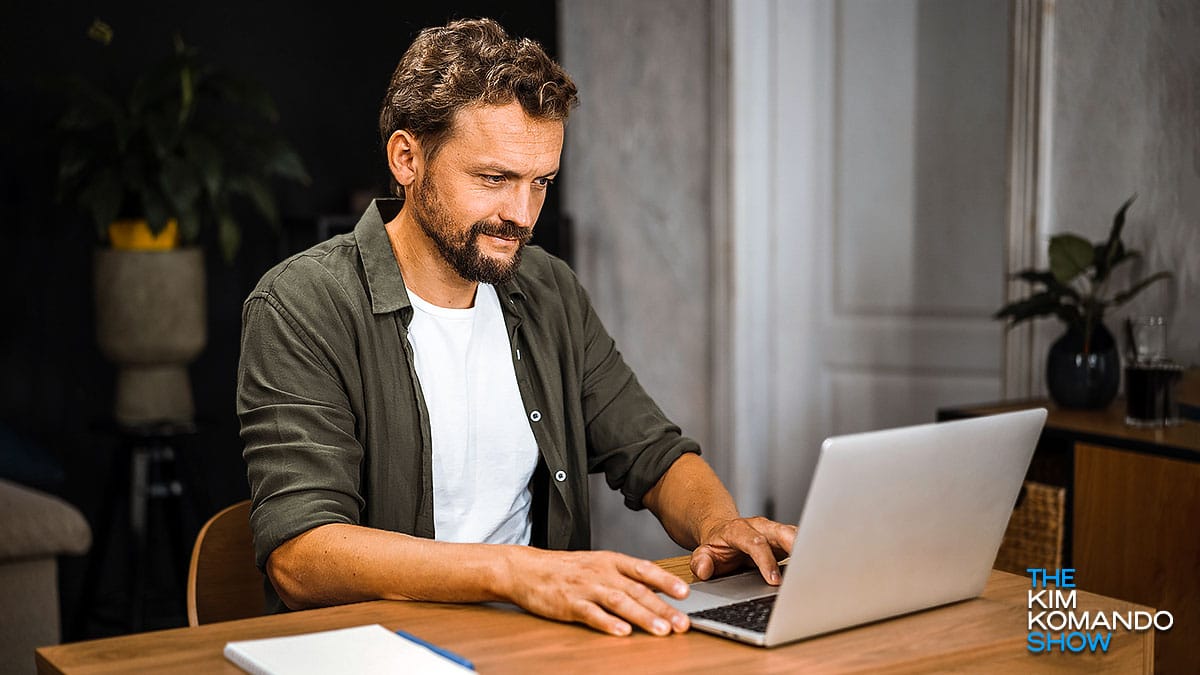 Working from home (WFH) is normal now, but new tech like AI is making some roles tougher to get — or disappear altogether.
FlexJobs analyzed over 58,000 companies across 50 categories and every job they posted in 2022. I've got the good news and the bad news.
Freelance industries are on the way up: Communications, bookkeeping, graphic design, accounting and finance, marketing.
These are on the way down: Education and training, customer service, medical and health, HR and recruiting, project management.
And the hottest roles? Executive assistant, recruiter, customer service representative, bookkeeper, graphic designer, copywriter, social media manager, project manager, payroll specialist and paralegal.
My housekeeper told me she's working from home and sent me a to-do list. Nice.
✅ On Komando.com, we've got a list of the companies that hired the most remote positions in 2022.
| | |
| --- | --- |
| IN PARTNERSHIP WITH   | |
Message to my younger self …
… You don't have to take on the world alone. For almost five years, I cared for my Mom through her cancer journey. It was an honor, but it was hard. Looking back, I really should have made time to care for me.
I wish I had known about BetterHelp. It's entirely online, which is so convenient and a lot easier to fit into your schedule than traditional in-office appointments.
You just fill out a brief questionnaire to get matched with a licensed therapist, and you can switch therapists at any time for no additional charge if it's not a great fit.
Discover your potential with BetterHelp. Visit BetterHelp.com/Kim today to get 10% off your first month. →
DIY SECURITY TIP
60-second privacy steps to take today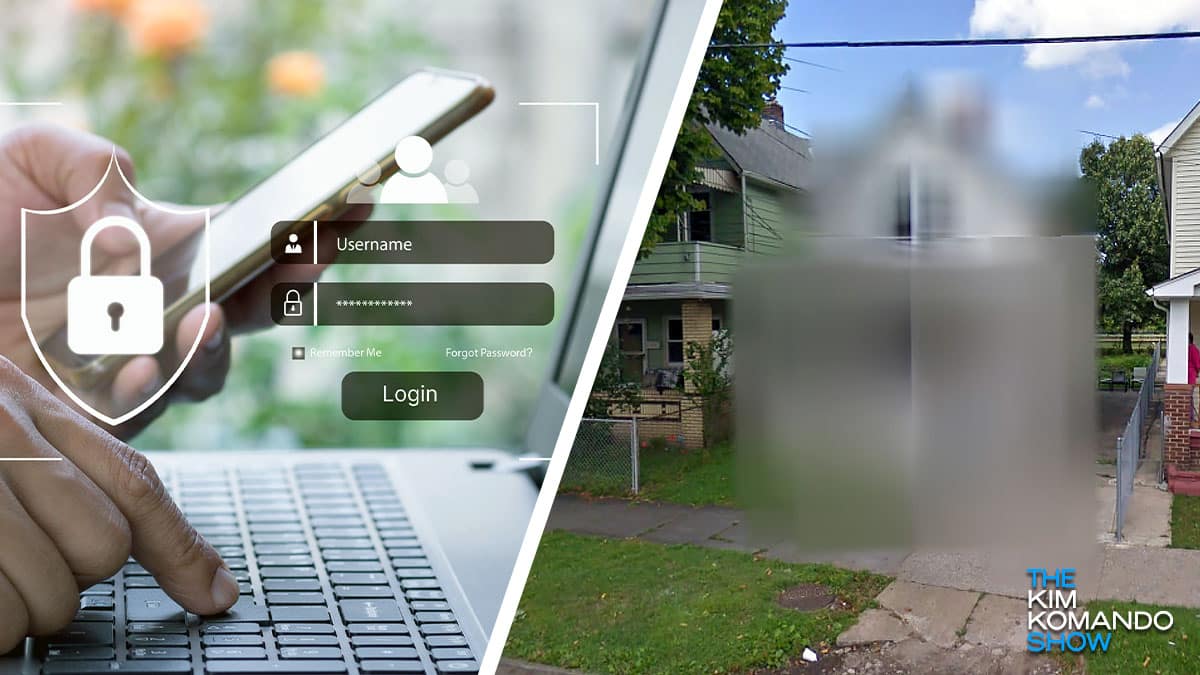 Do this, then pat yourself on the back for taking care of your digital self. You'll be done before you know it, promise.
Hide your home on Google Maps and Apple Maps
Don't want your house and address number visible to anyone online? You can request a privacy blur over pictures of your home and car. I did it!
On Google Maps:
Open Google Maps or the Street View gallery and look up your address.
Tap the Street View photo you want to have blurred. It has to show your face, home, license plate or other identifying information.
Click Report a problem in the bottom right or by clicking the three-dot menu on a photo. Complete the form, then click Submit.
Apple Maps makes it more of a pain. Get this, you actually have to email them. At least it's not a fax? Email MapsImageCollection@apple.com, and include your full address and any property details so they know which house is yours.
🗺️ I met the man who invented the part of a map that explains what each symbol means. What a legend.
I've got more smart steps for you. (Wish I could include them all in this email!) Check your computer for snoops and make sure it locks when you step away.
WHAT THE TECH?
Want to hear a bad cat joke? Just kitten, I'll stop now.
UNTIL NEXT TIME …
📺 The answer: On average, a YouTuber earns around $0.018 for each view, which amounts to $18 for every 1,000 views. What do you call a YouTube sensation with a computer virus? A social influenza.
👍 Want to learn about something new? Rate this issue below so we know how we're doing, and, if you want, drop a comment, too. — Kim
How'd we do?
What did you think of today's issue?