🔍 The fonts secretly tracking you
In partnership with Dr. Marty
Hello Friday! Welcome to the inner circle! You're the first to hear about the most recent happenings in the tech world. 
⏰ Trivia time. What other names did Amazon consider for Alexa? Was it Athena, Eve, Finch or Samantha? Answer is at the end. Let's dive in! — Kim
IN THIS ISSUE
🔤 Another hidden tracker
🧠 The celeb too smart to sell crypto
🔥 Vehicle recall warning
TODAY'S TOP STORY
This is fonted up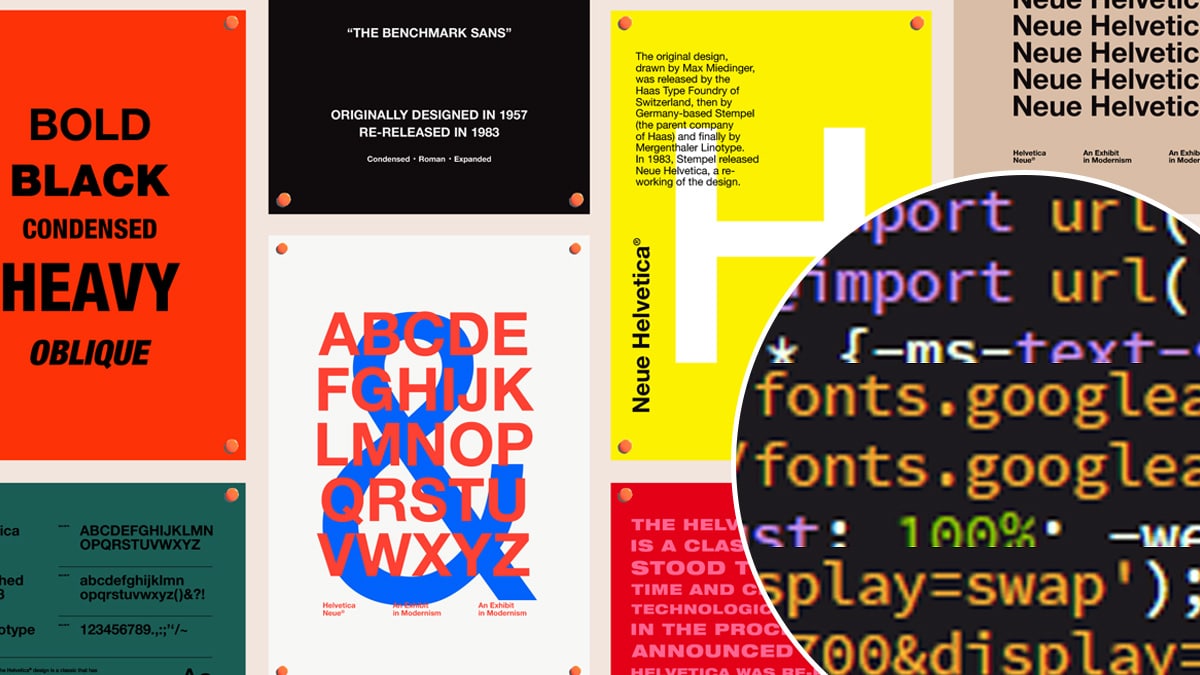 Big Tech makes big money by tracking what you do online. You may have heard of tracking pixels, cookies and scripts. I bet you didn't know that fonts can track you, too.
Google gives away special fonts to website owners to use. At last count, they're installed on over 60 million websites.
If you use Chrome, Edge, or any other browser, your best bet is telling Google to forget your search history and activity. It's not a perfect solution, but it beats not doing anything. Luckily, that's easy to do, and you can set it up to happen automatically. 
Secret exposed
When you visit a site that uses Google Fonts, you automatically hand over to Google:
Your IP address, aka your unique online identifier tied to your devices
Every webpage you visited and how long you spent there
The links you click on that page
This gets lumped in with all the other data Google collects on you everywhere else. If you want to be shocked, these three creepy lists show everything Google knows about you.
What can you do about it?
Right now, only Firefox allows you to set your own font choice. That's why software developer Jeff Johnson created a browser extension that does it for you.
StopTheFonts block fonts from sources like Google with built-in tracking codes. Right now, the extension is only available on Safari.
If you use Chrome, Edge or any other browser, your best bet is telling Google to forget your search history and activity. It's not a perfect solution, but it beats not doing anything. Luckily, that's easy to do, and you can set it up to happen automatically.
Go to myaccount.google.com and log in.
Click Data & privacy on the left side of the screen.
In the History settings section, checkmarks are next to Web & App Activity, Location History and YouTube History. Click each one to adjust your settings. Toggle them off to stop further tracking if you want.
On these pages, set up Auto-delete for future activity. Select every 3 months.
✅ Your search history will be gone, but there's another step to take. You must also disable tracking through apps, location history and YouTube. Get the steps to do that here.
🔥 What's Satan's favorite font? Hellvetica.
DEAL OF THE DAY
$20 earbuds that work

If you don't have $200 to shell out for AirPods or the like, I found a great alternative. They offer fabulous bass, are waterproof and get 10 hours of playback on a single charge — 45 hours with the charging case. These earbuds have 4 ½-star ratings with 345,500 reviews. And they're on sale right now!
WEB WATERCOOLER
The vac has eyes: Two Roomba models, the j7 and j7+, can do more than vacuum. With the new Remote Check-In beta, they can look in on your house while you're gone. That means a built-in camera. Call me crazy, but I don't love the idea of another company getting a look inside my house.
Hulking out: Stuck in a fitness rut? Download Marvel Move and the Incredible Hulk will scare you in his deep voice … I mean, motivate you to run longer and harder. Run from explosives and do "fully-customizable enemy chases" for $75 annually. Talk about a Hulk smash.
Working for the Weeknd: "Heart On My Sleeve" is the latest streaming hit from Drake and The Weeknd. The only problem? It was created using AI. Universal Music Group ripped it off music platforms faster than you can say "Copyright law violation!" I have a feeling we'll be seeing a lot more of this.
Step off: That magical 10,000 daily step number we've heard for … ever? New research shows it's not a one-size-fits-all number. People under 60 should aim for 8K to 10K steps. Over 60? 6K to 8K. Why? You expend more energy to get those steps as you age. Add that to your list of senior discounts.
I'm a soul man: Thousands of Kia Soul EVs have been recalled for short-circuit battery fires while driving. It's happened three times, Kia says, though luckily no injuries. The good news: Your nearest Kia dealership will fix it for free. See if your car is impacted. If you get rid of your Kia, you have NoKia.
The cost of war: This is a tough one, but worth sharing. The Undeniable Street View shows the toll war has taken on six Ukrainian cities a year later. Use the before and after buttons at the bottom to see just how much things have changed on Ukrainian streets. Heartbreaking.
🎧 Want great content on the go?
Sound like a tech pro, even if you're not one. Try my award-winning, daily podcast. Search for my last name with "K" wherever you get your podcasts and "Go Komando!"
TRENDING
Getting what they deserve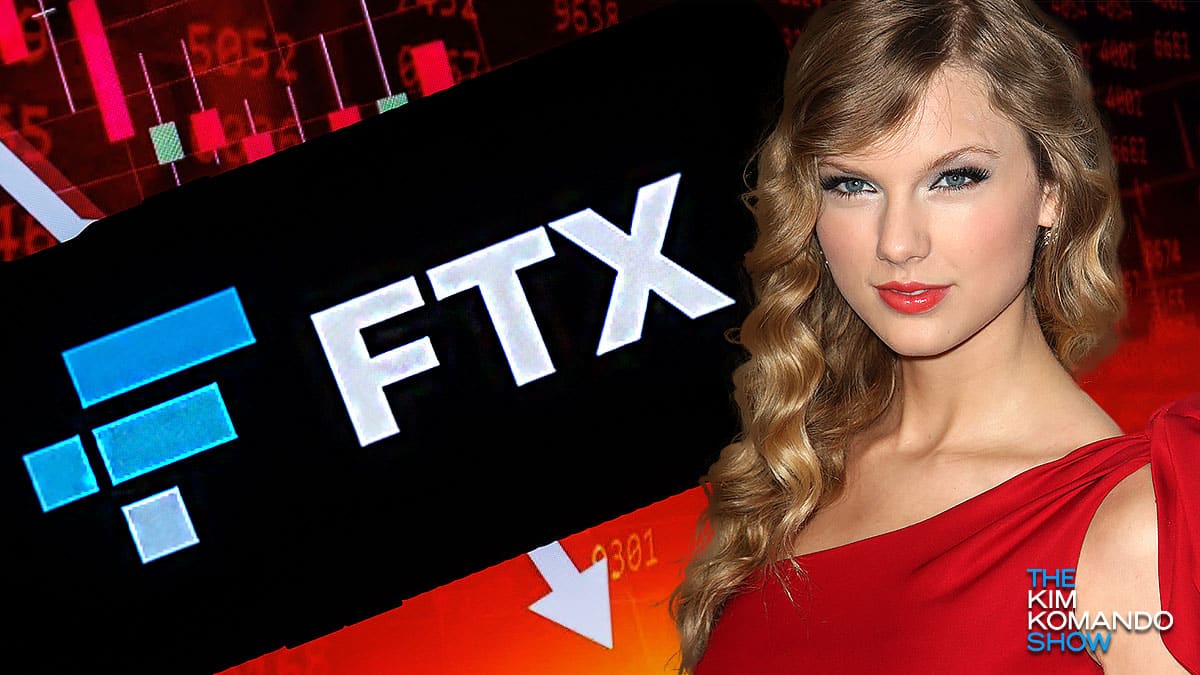 Remember when athletes and celebrities were out there hawking crypto? David "Big Papi" Ortiz, "Shark Tank's" Kevin O'Leary, Shaquille O'Neil, Stephen Curry, Tom Brady, Gisele Bündchen and Larry David. 
A major crypto exchange, FTX, folded in November. Investors and everyday people lost millions. Now, investors are striking back with lawsuits against former CEO Sam Bankman-Fried … and all those crypto celebs.
Swifties unite
Not everyone took the easy money. Taylor Swift pulled out of a $100 million sponsorship deal with FTX. The lawyer behind the celeb lawsuits says she was the only one to ask about unregistered securities. 
Swift's father was an investment banker, so maybe that wisdom runs in the family. Give your dad a hug the next time you see him, folks.
Billions of dollars in damages
The complaint against the celebrities alleges that:
The crypto they promoted was classified as a security by the SEC, which meant it had to be registered (it wasn't). 
By promoting FTX, celebs were pushing something illegal.
The celebs didn't disclose that FTX paid them. (They were supposed to, like I always do.)
By law, celebs have a legal and moral obligation to investigate the products they promote, along with the people behind those products. They failed to do both in this case. (They were supposed to, like I always do.)
Bankman-Fried faces over 100 years in prison for securities fraud, money laundering and bribery, by the way. I always thought Bankman-Fried was an interesting name for a guy who pulls off a crypto scam.
💸 Don't expect to see Tom Brady behind bars, but he and the others will be hit in their wallets. I guess I'm a pessimist thinking things couldn't get any worse. But the optimist in me says, "Yes, they can!"
Follow our tips to avoid falling for celeb-backed scams.
DEVICE ADVICE
More hidden smartphone gems
You loved the hidden apps I shared, so here are a couple more handy features you might not realize are there. No downloads necessary!
For my iPhone pals
Markup lets you edit screenshots and photos, add signatures to PDFs or other documents, insert text, and draw on images. I use it all the time.
Open a photo and tap Edit, then the Markup button. It looks like a pencil inside a circle.
Tap the Plus button to add Description, Text, Signature or Magnifier to zoom in.
Tap Done twice to finish up.
For the Android people
Does someone need to use your phone? Create a new profile so they can't look through all your texts and pics. Boy, I wish you could do this on an iPhone.
Open Settings and search for "guest."
You may need to enable multiple profiles, then you can set one up. Follow the on-screen instructions.
➡️ More smart tech tips just like this are coming to your inbox soon! Be sure you're signed up to get my all-new Tech Hacks newsletter.
| | |
| --- | --- |
| IN PARTNERSHIP WITH   | |
💩 Do your doo diligence
My golden retriever Abby was itchy and her poop was smelly gross. I was a bad Dog Mom. I was buying big-name dog food that was loaded with garbage — animal parts and wood pulp.
Veterinarian Dr. Marty Goldstein helped us both out. His Nature's Blend is a premium freeze-dried, raw dog food made from real cuts of raw turkey, beef, salmon and organ meats.
Abby doesn't itch anymore and has high-quality, pleasant-to-pick-up poop. As a reader, save 54% on your first order, plus get a free bag of dog treats! Let Dr. Marty's 45-year experience help your dog, too!
BY THE NUMBERS
18
America's world ranking when it comes to phone addiction. Americans spend an average of 3 hours and 28 minutes on their phones daily — 21% of our waking hours. Go outside and play already!
$57 billion
The amount of money Google lost in one day. Shares in Alphabet tumbled after it was reported that Samsung might change its default search engine from Google to Microsoft's AI-powered Bing. Who would have guessed Bing would go big like a bang?
$51,166
The average salary for a WFH position at a fraud department. Top earners make $89,000 annually across the U.S. fighting back against criminals. Companies are paying big bucks to stop fraudsters.
WHAT THE TECH?
Don't you hate when you're trying to lose weight, but it just keeps finding you?

UNTIL NEXT TIME …
📛 The answer: All of the above. Amazon was considering (aside from Alexa) Athena, Eve, Finch, Friday and Samantha. I was kinda bummed Kim wasn't on the list.
Whew, it's been a long week. I met with the doctors and it looks like I'll be getting my cornea transplant in late May. 🤞 I'm super excited to be able to see out of my right eye! I'll be passing along details on my show and podcasts. So, listen there for updates.
Anything you want to see in this newsletter next week? Rate us below and just ask! We aim to please! — Kim
How'd we do?
What did you think of today's issue?