🔇 Your tech is listening – You can stop it
In partnership with IDrive
Hello there! I saw a stat that every minute of every day, over 500 hours of video are uploaded to YouTube. Incredible. To whoever made the "How to install a dimmer switch" video I watched the other day, thank you.
Welcome to your weekend edition of The Current Tech News. If you're a new reader, welcome. And if you're a regular, glad to see you again. — Kim
IN THIS ISSUE
🚘 Move over computers — hackers want cars
🤑 Pro secrets to save money on Amazon

👂 Stop your snoopy devices
TODAY'S TOP STORY
Remember when you just had to lock it?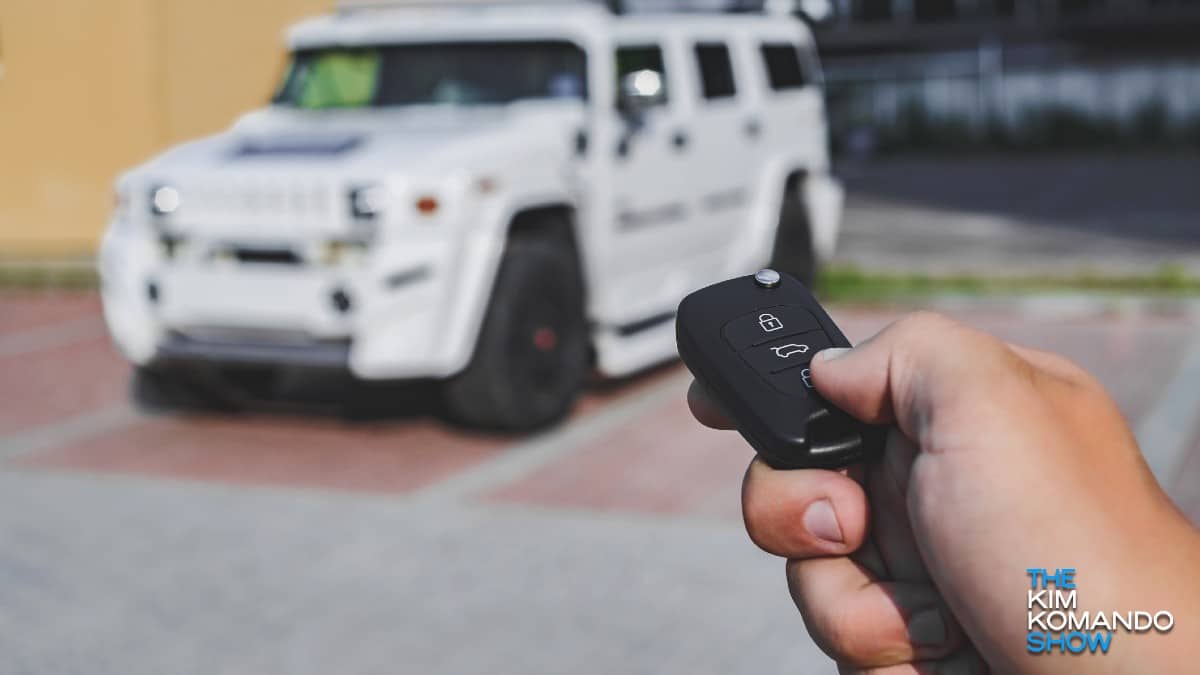 I've been writing for USA Today for 19 years. Here's a sneak peek of what I wrote yesterday that won't appear on their site for another week. This is important info. Most people have no idea their cars are at risk for hackers.

With the proper electronics and software techniques, a determined hacker can intercept or block your key fob signal, infiltrate your car's software, and even remotely control your vehicle. Here's how.
Compromised car apps: Does your car have a smartphone app that allows you to unlock and start it remotely? If hackers can break in or exploit a bug in the software, they can take over your entire vehicle.
My advice: Change the default password, and keep the app updated.
Onboard diagnostics (OBD) hacks: Every newer car has an onboard diagnostics port. Anyone can buy exploit kits that can utilize this port to replicate keys and program new ones to use them for stealing vehicles. 
My advice: Always go to a reputable mechanic. A physical steering wheel lock can give you extra peace of mind.
For more auto hacker threats, know the real deal on key fob signal interception and practical, easy ways to protect yourself, read the rest of my USA Today column at my site.
P.S. The only reason I'm not including it all here: My column is packed with info and I can only fit so much in an email.
DEAL OF THE DAY
Splish splash 🌊

A waterproof phone pouch: The perfect solution for taking an important call in the shower! OK, maybe not, but it will protect your iPhone, Android, Razr, you name it, from water damage. Grab a two-pack before summer vacation while it's almost 40% off.
MY TRUSTED ADVICE
For 25+ years, I've been helping people just like you on my national radio show. It's the reason why I was inducted into the Radio Hall of Fame. (Never saw that coming!) Here are a few guys and gals who called me this week for a hand.
Rosanna from New York, New York, has an "AI husband" named Eren. She built her dream guy in the chatbot app Replika. (She has a real-life boyfriend and little kids, too.)
Orion from Peoria, Illinois, bought home security cameras he didn't realize came from China. He wanted to know if it is safe to use them.

Doug from Tacoma, Washington, is looking for the best storage solution for him and his nine siblings to share photos, letters and other memories of their parents that can be passed down to all the kids and grandkids.
It's easy to get my answers to these folks along with the other callers. 
Find me on your local radio station or listen now in the Komando Community. If you don't mind waiting for shows to appear, get the podcast, Kim Komando Today.
🤗 Need my help? Leave me a note here. I read them all myself!
TECH SMARTS ON THE GO
<!–

YouTube car crashers arrested, Amazon Sidewalk's privacy risks & why your Wi-Fi sucks

Plus, Amazon's latest feature alerts you about frequently returned items and I show you how your smartphone can be a lifesaver. Also, TikTok's strange warning about Fruit Roll-Ups, Matt explores the weirdest and best subreddits, and Allie shares some effortless ways to make money from home — no hair brushing required.

| Subscribe wherever you listen: |       |
| --- | --- |
MONEY MOVES
I'm addicted to Amazon
No joke, once my sweet delivery guy asked if I was OK since he didn't have an Amazon package for me two days in a row.
This week in my Money Tip, some smart ways to save cash on Amazon.
Amazon Business

 gives you perks you don't get with a Prime account, like exclusive discounts for businesses only. Yes, shipping is free.

Lightning Deals

 generally include products with limited stock or a set time limit. A smart speaker could be on sale for 75% off for the next three hours or until it sells out. If you see a deal you like, grab it before it's gone.

Cut coupons

 that you see with a checkbox near the item's price. If you don't click, you don't get the discount!

Be patient

. Select a later shipping date to get credit towards future orders or media at checkout. Look for no-rush delivery. 
Shop Amazon Warehouse

 for items that were returned or slightly used. This includes refurbished or open-box items. There's a good return policy, just check out the item's condition so you know what you're getting.
| | |
| --- | --- |
| IN PARTNERSHIP WITH   | |
What would you do if you lost all your photos?
I've heard from callers over the years who lost their precious memories — photos, videos and other files — when a phone or computer bit the dust. They were heartbroken, and I would be too. 
I can't tell you how important it is to back up your data. My pick is IDrive. It's encrypted, private and works with PCs, Macs, servers, iPhones, Androids and more. To make things easy, everything syncs to one account. 
It's affordable, too. Plans start at less than $7 a month. Your memories are worth it!
Go to IDrive.com and use KIM to get 90% off your first year. →
DIY SECURITY TIP
Butt out, Big Tech
For the convenience tech brings, we do give up a lot of privacy. If you're sick of cyber snooping, you'll love this week's DIY Security tip.
Start with stalkerware
These intrusive apps collect your web browsing history, text messages and phone calls. Some can even capture what you're doing on-screen. 
Red flags: A surge in data usage, odd charges on your bill and other red flags are clues that something is wrong.
Still use Facebook? Switch off the mic
On iPhone: Open Settings. Scroll down and tap Facebook. Toggle the green switch next to Microphone to off.
On Android: Open Settings > Apps > select Facebook. Tap Permissions > Microphone > select Don't Allow.
Have an Amazon Echo?
Look for a button that looks like a microphone or a circle with a line through it. Push it! This stops the device from passing a voltage through the mic's internal components.
🔒 Keep going! Stop Siri, Google Assistant, Cortana, Google Nest, Amazon Ring and even your TV from listening. Enjoy your newfound peace of mind.
WHAT THE TECH?
I bet Jeff Bezos is breathing easy these days.

THAT'S ALL, FOLKS
Thanks for all you do to support me and the team behind the radio show, podcasts, newsletters and website. We wouldn't be here without you! 
🧠 Spread the love and share this email with a friend who wants to be as tech-smart as you. And be sure to rate this issue below so we know how we're doing. — Kim
How'd we do?
What did you think of today's issue?