💰 Facebook owes you money
In partnership with Support.com
Happy Wednesday! Today's tech trivia is about Jeff Bezos, the founder of Amazon. To keep on his A-game, what does he eat for breakfast? Is it protein pancakes, poached eggs, octopus or steak? Answer at the bottom of this newsletter. Makes me hungry! 😋
Hey, you're the first to know about the latest news, security issues and fun stuff in the tech world. Let's dive in! — Kim
📫 Was this forwarded to you? Sign up here. (It's free!)
IN THIS ISSUE
🤑 Pay up, Zuckerberg

🙈 Kindle p*rn warning
✂️ IRS cuts EV tax credit
TODAY'S TOP STORY
Cash in on the new Facebook lawsuit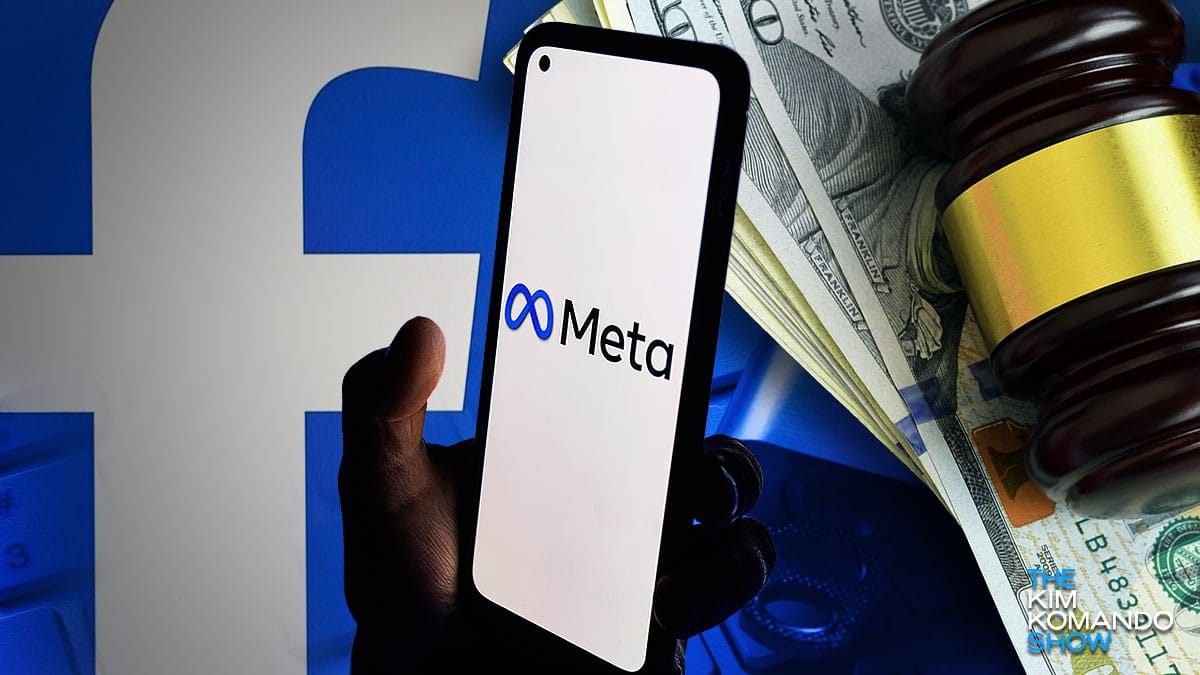 Facebook is paying a whopping $725 million settlement following a number of lawsuits claiming the platform violated users' privacy. Shocker.
Facebook denies everything, of course, and agreed to a settlement to avoid going to trial. The plaintiffs' lawyers went along with it — they'll take up to 25% off the top before any money makes it to the plaintiffs. (That's you and me). 
What'd they do? (No surprises here)
The lawsuits allege that Facebook shared data from users and their friends with third parties without permission. Worse, they didn't monitor or enforce how third parties accessed the data or what they did with it. Glad our info is safe …
How much can you get paid?
That depends on: 1. How many people submit claims and 2. How long you've had a Facebook account. You get "points" for every month you had an account between May 24, 2007, and Dec. 22, 2022. The money will be split (after lawyers' fees, of course) based on those numbers.
About 250 million to 280 million people may be eligible for payments. In other words: Don't expect a tropical vacation!
How to sign up
In order to receive a payment, you must submit a claim by Aug. 25, 2023. 
If you had a Facebook account during the dates above, you're automatically part of the settlement. If you do nothing, you won't get paid and give up the right to sue or be part of another lawsuit against Facebook related to these claims.
You can choose to opt out if you want to sue Facebook yourself. Yea, have fun with that. I hope you have deep pockets. Submit a completed opt-out request online or by U.S. mail to this address. 
Just a drop in the Big Tech bucket
While it's nice to see Facebook get hit with a lawsuit, how much can it hurt a company worth half a trillion dollars? Just last year, Facebook settled a $650 million lawsuit with Illinois residents for storing and collecting biometric data without consent. 
Btw, Meta made over $116 billion last year. This latest lawsuit represents just 0.62% of the company's total revenue from 2022.
🤔 Meta is still collecting data while you use Facebook and watching your activity when you click away to other websites. Lesson learned? Meta never Meta a time that they didn't collect our personal data. 
Still use Facebook? Here's how to delete it — or least make it more secure.
DEAL OF THE DAY
The perfect sleep headphones don't exi …

Earbuds get uncomfortable at night. If you need music or white noise to sleep, I found the solution. This sleep headphone mask is cozy, won't budge and sounds great to boot. It comes in lots of colors, too. Nighty, night!
WEB WATERCOOLER
Kindle p*rn: Parents are complaining kids are accessing erotic fiction on the Kindle app which, for $10-a-month, offers books for kids and adults. The titles in question are through Amazon's self-publishing arm. If you have kids around, check what they're — ahem, reading.
Speak up: Have trouble hearing dialogue in shows and movies? Amazon's new Dialogue Boost lets you increase the volume of conversations in Prime Video. You can hear what people are saying without cranking up sound effects, music and everything else. 
Coral music: Help marine researchers repopulate coral reefs. Visit Calling in our Corals to help AI recognize aquatic wildlife by identifying sounds. Bonus: You'll learn what noises shrimp make when they eat and what a fish groan sounds like (What do you call a fish with no eyes? Fsh).

Wait to buy that new MacBook: Apple's annual developers' conference is in June. Expect to see a new 15-inch MacBook Air, an updated 13-inch Air and a 13-inch MacBook Pro. That means the older models' prices come down, too. Score.
Yer a gamer, Harry: A new multiplayer Harry Potter game is coming to PCs and gaming consoles and you can try it for free. Sign up here to try "Harry Potter: Quidditch Champions." On a scale of one to 10, my obsession with Harry Potter is nine and three quarters. j/k rolling.
Free digital assistant: Overwhelmed? Go to GPT My Life, type in all you need to get done and let AI plan your day. You can even add things directly to Google Calendar. Is it perfect? Not even close. Fun to play with? Yep.
🎧 Want great content on the go?
Sound like a tech pro, even if you're not one. Try my award-winning, daily podcast. Search for my last name with "K" wherever you get your podcasts and "Go Komando!"
TRENDING
Only 10 EVs qualify for the $7,500 tax credit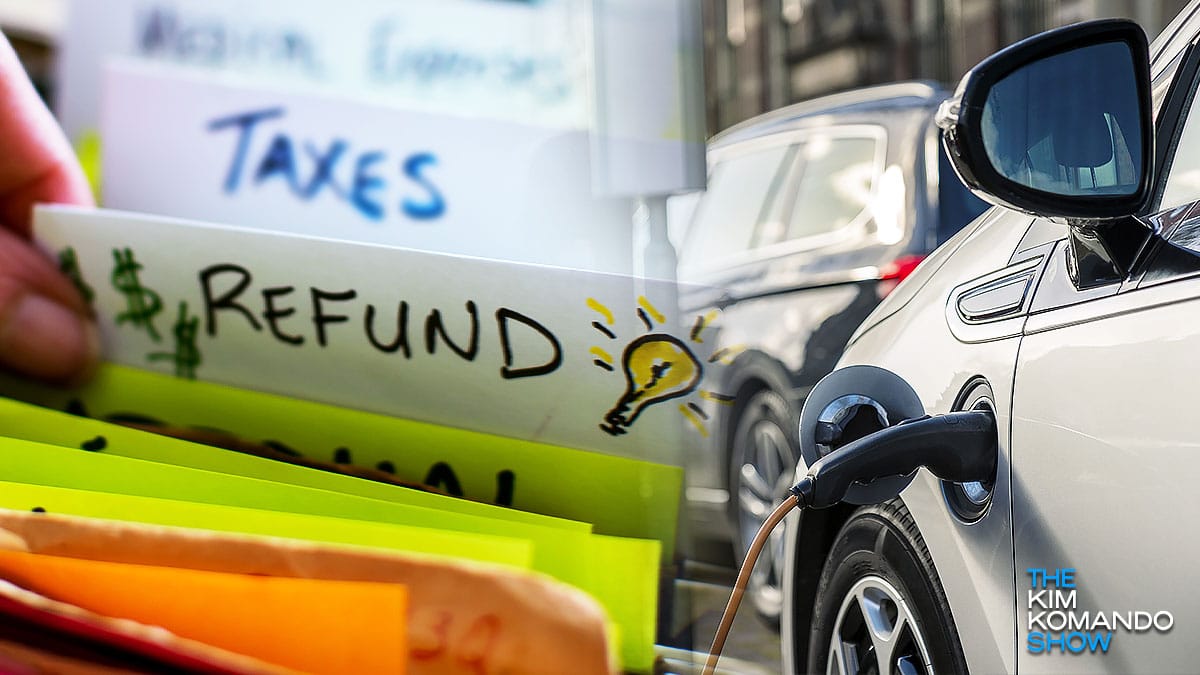 As if the EV tax credit process wasn't complicated enough … The IRS just slashed the list of electric vehicles that qualify for the full $7,500 tax credit. It's now shorter than ever. 
2023-24 Cadillac Lyriq
2024 Chevrolet Blazer EV 
2023-24 Chevrolet Bolt EV 
2023-24 Chevrolet Bolt EUV
2024 Chevrolet Equinox EV
2024 Chevrolet Silverado EV
2022-23 Ford F-150 Lightning 
2022-23 Tesla Model Y 
2022-23 Tesla Model Y Long Range 
 2022 Tesla Model Y Performance 
Why the cut?
To qualify, a vehicle must be assembled in the U.S. and meet battery-sourcing guidelines. If any battery materials come from certain countries (notably China), the tax credit is halved.
Drivers are eligible for the tax credit if the car's sticker price is less than $55,000 for sedans and no more than $80,000 for SUVs and vans. 
This isn't a final list. Regulations will change (for better or worse) and as manufacturers pump out new EVs, more should qualify for the $7,500 credit.
Good news
You can bet more EVs and batteries will be produced in the U.S., reducing our dependence on foreign nations. 
If you don't see your car (or the one you want) on the list, don't despair! Some are eligible for a $3,750 credit — hey, it's better than nothing. Apple is getting ready to launch its EV in 2025. I hear it's having trouble installing windows.
DEVICE ADVICE
Text like it's 2023
It's not exclusively on your phone anymore. If I'm on my computer (and I usually am), I answer messages there. So much faster and easy to set up, too.
On a Mac: If you haven't set up iMessage, open it, enter your Apple ID info and hit Sign in. To start a new conversation:
Click the New Message button at the top of the Messages window.
Type in your recipient's name, email address or phone number. You can start a group convo, too.
Type your message at the bottom of the window, then press Return to send it.
On a Windows PC: If you use an Android, there's a good chance you use Google's Messages. 
Go to messages.android.com on your PC and you'll get a QR code.
Open Messages on your phone and tap the three dots in the top-right corner, then Messages for web.
Tap the QR code scanner and point your phone at your computer screen.
You should now see your conversations on the left side of your computer screen.
✅ Don't you love tech life hacks that make life easier? Our new Tech Life Hacks newsletter is coming soon. Sign up here while you're thinking of it. You're gonna love it!
Get more tips, like texting via email or making sure you can get messages from Android people on your Mac →
| | |
| --- | --- |
| IN PARTNERSHIP WITH   | |
Printer not printing? Wi-Fi spotty?
Most tech issues take only 10 minutes to fix. You just need a tech pro who actually knows their stuff.
That's where the great folks over at GetKimsHelp.com come in.
These tech support pros are patient and smart, and can help with your tech 24/7 – whether your computer is slow or you just don't know how to hook up your new security cam. Their team can remote-in to your device and do it for you, so no trying to figure out complicated steps when something goes wrong. I vetted them myself, and it's very safe to use. They get one-time access, then they can't get on your machine again unless you know about it.
The best part? If they don't fix your problem, you don't pay!
BY THE NUMBERS
1 in 5
The number of Americans using "buy now, pay later" for groceries. This is scary. About 50% use BNPL for all purchases. If you don't use these apps, you deserve a lot of credit.
$500 million
The amount Lululemon paid for home fitness startup Mirror in 2020. The smart "Mirror" shows you fitness trainers and tracks your movements as you workout. Just three years later, indoor workouts aren't nearly as enticing and Lululemon is dumping the brand. I love exercising, but I could never see myself using one.
22%
The Q1 global smartphone market share Samsung holds. It's hanging onto a slim lead, but not blowing up (Apple has a 21% share). Overall phone sales dropped 12% due to inflation and the recession.
WHAT THE TECH?
I've lost all CTRL. There is no end. I don't have a home anymore. Yup, it's time for a new keyboard.

UNTIL NEXT TIME …
🐙 The answer: Grilled octopus. It's loaded with protein, vitamins, minerals and low in fat, too. Bezos loves it for breakfast, even asking his "well-armed" assistants to track down the dish in whatever city he happens to be in. 
Just wanted to let you know you can reply to this email with any comments. And be sure to forward this newsletter to a few friends. Together, let's make everyone we know tech smart! — Kim
How'd we do?
What did you think of today's issue?