👀 Ways you're being watched
In partnership with Oracle NetSuite
Happy Sunday, Funday! Today's trivia is a heavy load. How much did the first 5MB hard drive weigh? Was it 25, 50, 250 or 2,000 pounds? Answer at the end!
🛑 If you're like me, you want your Sundays to be filled with rest and relaxation, not spent struggling with your phone or computer settings. That's why I've added more links to my website in our weekend edition! You can quickly browse through our articles and find easy steps to help you navigate your gadgets. — Kim
IN THIS ISSUE
🙅‍♀️ Back off, Big Tech
💰 Make $ without a 9 to 5
🧾 Save tax documents
KIM'S COLUMN
Oracle NetSuite
This week my USA Today column is all about Temu, but I already gave you the scoop in this newsletter on why you should delete it. Here's a recent column from the archives I know you'll love.
What does the letter "p" stand for in Facebook? Privacy. Here are a few ways to take as much as you can back.

Wipe out cookies
Cookies store your logins, personalization settings, advertising information and other details. But these bits of code contain a lot of your details. 
Here's how to delete cookies from your phone. Hit this link to clear cookies from your computer. (Trust me, too many steps to put 'em all in this email.) 
Better yet, use Incognito Mode so your browser doesn't save your history, cookies, site data or info you enter in forms.
To go Incognito on Google Chrome or Microsoft Edge, press Ctrl + Shift + N (or Command + Shift + N on Mac).
Be warned: Your internet service provider can still see your activity, as can a school or employer providing internet access.
Your apps are watching where you go
Your phone knows precisely where you've been over the past few days, weeks, and months, aside from the bathroom. If it's been a while since you looked at your phone's location settings, do it now.
Check this hidden location setting on your iPhone:
Click 

Settings 

> 

Privacy & Security 

> 

Location Services.

Scroll down to 

System Services

 and tap it.
Choose 

Significant Locations

 and toggle it 

off

.
Here's how to adjust location settings on an Android:
Open 

Settings 

> 

Location

. To stop all tracking, you can toggle Use location 

off

.
Don't want to remove all permissions? 

Tap App location permissions.
DEAL OF THE DAY
⚡ Charge up

I always toss a portable phone charger in my bag when I'm going to be out of the house for a while. Such a lifesaver. This one is strong enough to power up multiple devices at once (like your iPhone and smartwatch), or power up your phone 1.5 times. It's got built-in safety features, too. No cheapo chargers here!

🎧 Want the daily download on the go?
Sound like a tech pro, even if you're not one. Try my award-winning, daily podcast. Search for my last name with "K" wherever you get your podcasts and "Go Komando!"
MY TRUSTED ADVICE
I've been helping people just like you on my national radio show for years. It's truly an honor to be part of your lives. Here are a few folks who called this week.
Lisa from Jacksonville, Florida, has an ex who's a tech expert. She thinks he hacked into her phone and computer. 
John Catsimatidis is the author of "How Far Do You Want To Go? Lessons from a Common-Sense Billionaire." I'd like to be a billionaire, too.
John from Colorado Springs, Colorado, needed a recommendation for security cams and Wi-Fi extenders for his cabin and 600-square-foot treehouse.
It's easy to get my answers to these folks along with the other callers. 
Find me on your local radio station or listen now in the Komando Community. If you don't mind waiting for shows to appear, get the podcast, Kim Komando Today.
🤗 Need a hand? Leave me a note here. I read them all myself!
MONEY MOVES
Fun side hustles to make extra cash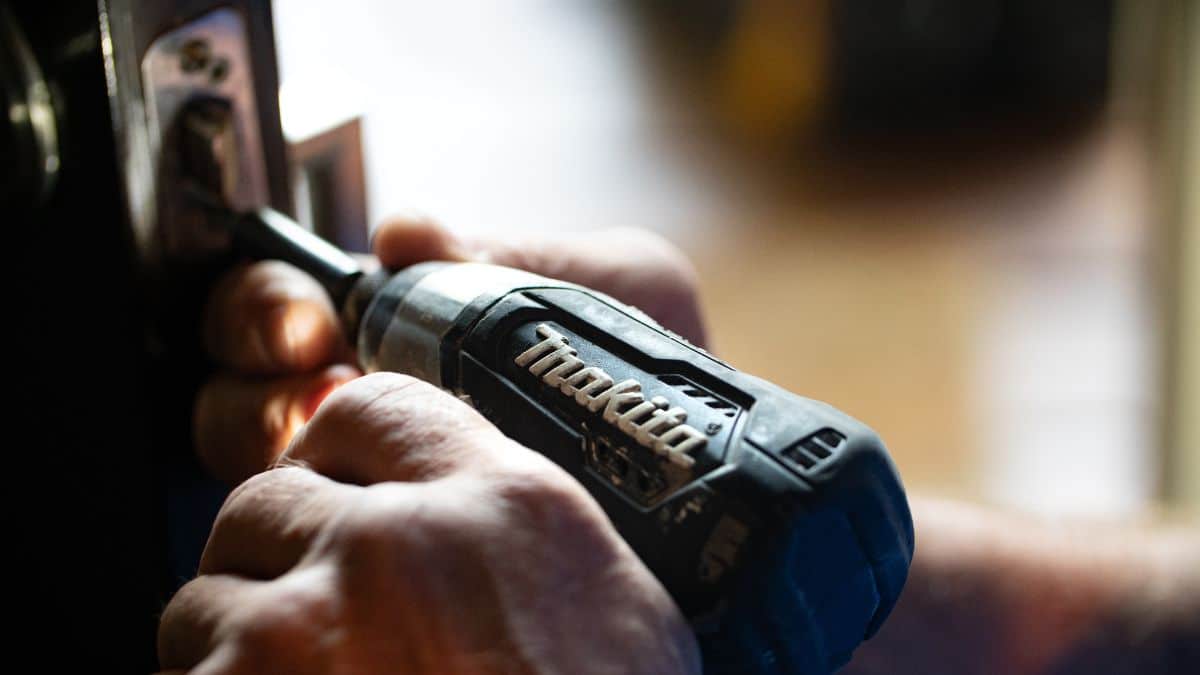 I've been sharing ways to make money from home since before that was the norm. Want to pick up some extra cash? I've got a huge list of ways this week. 
I could go on … Oh wait, we did! Check out the rest on my site. 
Need help with your new venture? Drop me a note. I started my company from scratch with no funding and no investors.
| | |
| --- | --- |
| IN PARTNERSHIP WITH   | |
Sick of Quickbooks? There's a better way!
Stop fighting with spreadsheets and trying to figure out what the heck you did with last year's inventory list. I have the solution: NetSuite by Oracle.
You get visibility and control of your financials, inventory, HR, planning, budgeting and more all from one easy dashboard. Don't just take my word for it — over 33,000 businesses already use NetSuite.
Lower IT costs, less work and higher profits? Yes, please. Right now, you can get started with NetSuite with no payments and no interest for six months. (Big deal alert: They've never had an officer like this before!)
DIY SECURITY TIP
Tax document storage 101
Dealing with your records and receipts can be so taxing. It's best to save your returns and documentation for three years after the filing date or two years from the date you paid the tax, whichever is later. 
On your computer
Storing records on your PC or external hard drive means you can access them instantly. The downside: If your hard drive dies, you lose everything. 
My advice: Don't put anything important on a thumb drive, ever. They're just too easy to lose.
If you use your computer's hard drive or external drive, you need encryption. 7-Zip encrypts and compresses files. We have a link to download 7-Zip and how to use it here. Yes, it's free.
In the cloud
Google Drive, iCloud and Dropbox are free but are not the best choice.
You're likely signed in automatically on all your devices. What happens if you lose your phone?
When you sign up, you agree to terms and conditions that allow your documents to be analyzed.
If you do choose to go that route, protect your account with a strong, unique password and set up two-factor authentication. Remember, computers in the cloud are high tech.
Shameless plug alert: Your best bet to secure confidential documents is an encrypted backup option. My pick is IDrive.* It's got a level of privacy you just can't get with with iCloud or Google Drive.
WHAT THE TECH?
Doesn't your brain feel like there are too many tabs open sometimes?

UNTIL NEXT TIME …
❓The answer: Shipped in September 1956, the first 5MB hard disk unit weighed over a ton (2,000 pounds). How do you eat a hard drive? One byte at a time. I just crack myself up sometimes!
You have two things to do: 1. Rate us below and leave a comment if you want. I read them all! 2. Here's a fun weekend watch: The story behind an iconic image I know you've seen — the rolling hills and blue sky of Windows background fame. — Kim
How'd we do?
What did you think of today's issue?