There are many reasons you would want to do a reverse image search. Catfishing on social media sites has become very popular in today's digital age, and like any scam, it can be disconcerting. Arm yourself with information, here are five online scams that could cost you thousands.
A simple reverse image search can verify someone's identity, so you'll know instantly whether you are being caught up in some ugly scam. Perhaps your personal images are being used in inappropriate ways. A reverse image search can help with that too.
Perhaps you're an avid online shopper and want to be sure you're getting the best price for an item. A reverse image search can get you results to comparison shop in seconds. Whatever the reason, here are ways to do a reverse image search on your iPhone.
Using Safari
If you want to use Safari to do a reverse image search, the process is a little more complicated. You'll need to navigate to the desktop site in order to get your results.
RELATED: 10 digital life tricks you'll wish you knew sooner
Open up the Safari app on your iPhone
Type in images.google.com
Choose the share button at the bottom of the screen
Choose request desktop site from the options
Select the camera icon in the search box
Paste the URL of the image you want to search or select upload photo and choose a photo from your gallery
Using the Google Chrome App
The Chrome app makes this process simple. If you don't have it on your iPhone, you'll need to download Chrome from Apple's App Store.
Open Google Chrome on your iPhone
Go to the webpage with the image you want to search
Press on the image until a menu appears
Choose Search Google for This Image
Using Reversee
Reversee is a third-party app that delivers the same results as Google but without all the extra steps. After you download the app, you just need to open it and choose a picture.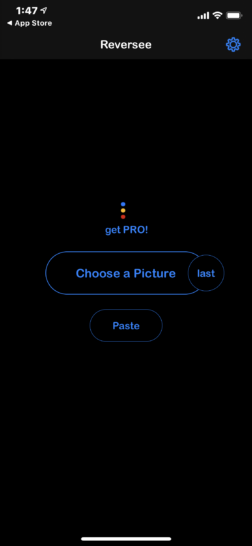 After you choose a photo, all you need to do is select search and it will give you all of Google's search results in one easy move.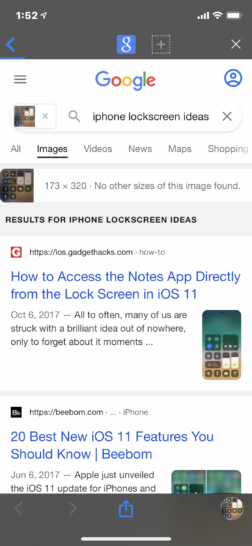 When looking for ways to do reverse image searches, you have lots of options. Whether you choose to use a third-party app or Safari, these steps will help you get the results you are looking for. If you are looking for a new web browser, try these Google alternatives that are more secure and private.