I've been telling you a lot about Windows 10 features lately, both the good and the bad. I want to help you decide if it's right for you because you have only a few more weeks to upgrade for FREE. Starting in July it'll cost you $119.
So, here are five secret ways to make Windows 10 work better than the standard version that 300 million people have already downloaded. You have to know where to find these settings to turn them on.
Once you do, you'll find that your computer starts up faster than before and it looks better, too. Here's how to turn on these features. See which ones you like. It may be just one, two or all five.
First, to get started type "regedit" into your Windows 10 taskbar (lower left-hand corner of your screen). One you're in, you'll click on each folders you want to open (look for a gray right arrow).
Note: To be safe, you may want to backup your registry before you change anything. It's easy. Once you type in regedit and it's open, click File >> Export >> give it a name >> Save.
Now, here are those five features:
5. Faster startup
Windows 10 has sped up its startup time, compared to older versions of Windows. That's a good thing because nothing's more frustrating then staring at a computer screen for 10 minutes as it tries to start.
But you can make your Windows 10 startup even faster. Here's how: Click right arrow on Hkey_Current_User >>Software>>Microsoft>>Windows>>CurrentVersion>>Explorer>> create Serialize key  (right click on Explorer >> New >> Key >> DWORD>> name it StartUpDelayInMSec >> right-click on it >> Modify >> set value should be 0.
4. Dark screen
If Windows 10's screens are too bright for your eyes, make it darker (see below). Click right arrow on Hkey_Local_Machine>>Software>>Microsoft>>Windows>>CurrentVersion>>Themes. Right-click on it and create a new DWORD >>name it AppsUseLightTheme >> right-click on it >> Modify >> set value should be 0.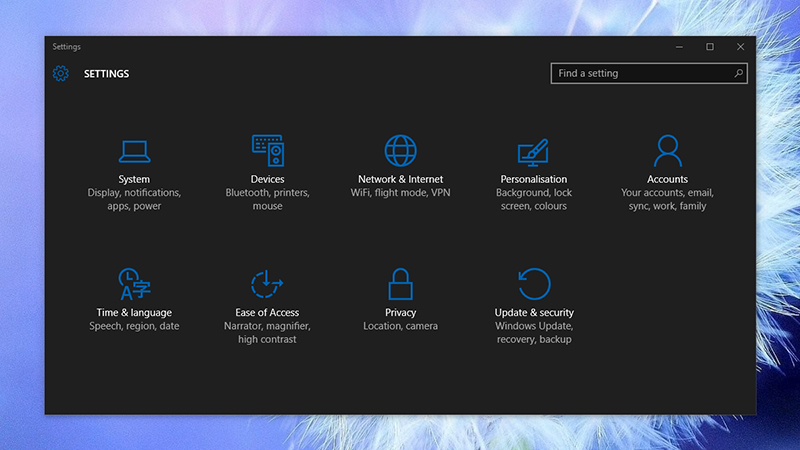 Bonus: Click here for Windows 10 secrets only the pros know
Next page: 3 more Windows 10 secrets revealed