We all know that Brazil, the host of this year's World Cup, is one of the most soccer-crazy nations in the world. So when one Brazilian man was paralyzed from the waist down, it seemed unlikely at best that he would ever kick a ball again. But thanks to cutting-edge technology, he was able to perform the ceremonial first kick at the opening match between Brazil and Croatia.
Here he is kicking the ball with the aid of a mind-controlled cybernetic suit.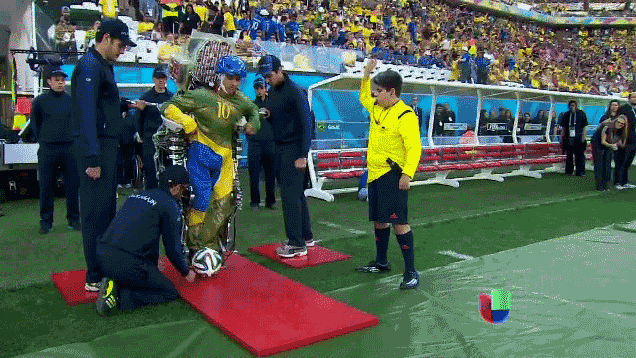 It might not look like much, but it's actually a major advancement in the field. This is the first time an exoskeleton has been controlled by the user and sent feedback to the brain.