In case you haven't noticed yet, built-in virtual personal assistants are currently the darlings of the consumer tech world. They do offer various amazing conveniences that make us feel that we are finally living in the future.
Devices that act as home assistants are here to assist us in our everyday asks. They answer our queries, play our music, set appointments, and generally do as we wish on cue.
But how would you feel if your smart assistant is being a smarty-pants with a vulgar mouth to boot?
Worse yet, there is nothing you can do about it. Recently, we told you about Alexa creeping out people with random laughter. Now, it looks like it's Apple's Siri's turn to baffle people with her replies with hilarious results.
Read on and see what potty-mouthed shenanigans Siri is currently spurting out. You might be shocked!
Short for motherf*****
How? Simply ask Siri to define the word "mother." When the virtual assistant asks " Do you want to hear the remaining one?," reply "Yes."
Shockingly, Siri will then reply "it means "short for motherf*****." Whoa, how did that slip through?
I followed the directions exactly and they did, in fact, elicit the same potty-mouthed Siri response.
The behavior has also been confirmed by several users and they posted their thoughts on Twitter.
Twitter user Cams Fajardo advises that "wear your earphones or make sure you're in a safe space" before you try the Siri "mother" test.
David Braxton noted that it's the 'iPhone's weirdest glitch yet."
How is this even possible?
Has Siri gone rogue with the potty mouth replies? Or did a sneaky Apple developer code a vulgar Easter egg?
Well, not really. Apparently, Siri gets all its word definitions from Oxford's Dictionaries API. If you take a look here at Oxford's online dictionary, the second definition of the word "mother" is, in fact, "short for motherf*****."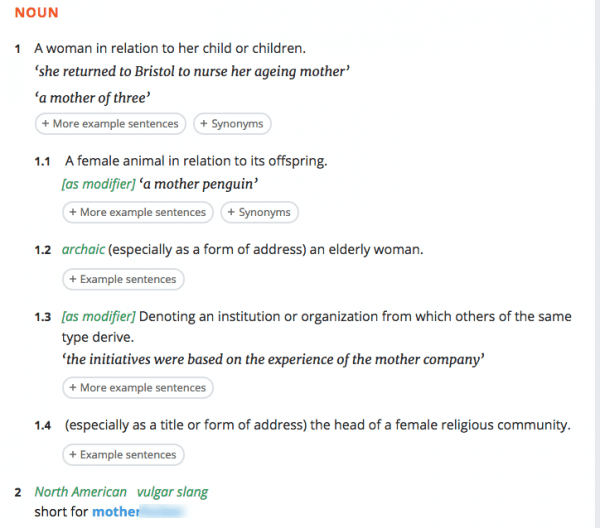 So mystery solved. I guess we'll have to wait for Apple or Oxford to fix the vulgarity.
In the meantime, be careful about asking Siri for extra definitions of the word "mother," you may not like what it has to say.
Update 4/30/18 10:30 a.m. PST: It looks like Apple quickly fixed this. Siri's next definition for the word "mother" now goes to its verb definition instead of its 2nd vulgar slang definition.
5 Siri tricks you never knew existed
How in the world did we manage to survive for a millennium without voice-activated virtual assistants? For iPhone users I have great news! Siri is capable of far more than reading off directions. These five Siri tricks will forever change the way you use Apple's virtual assistant.