If you're like me then you love using emojis to convey thoughts and feelings. But there are a few emojis or combinations of emojis you may want to steer clear of to avoid some awkward situations.
The emojis in our phones and social media apps probably weren't created to communicate sexual messages. But over time, many of them have become double entendres. Look at this list to avoid blunders in your digital conversations.  *Warning*: The list you're about to see contains graphic language.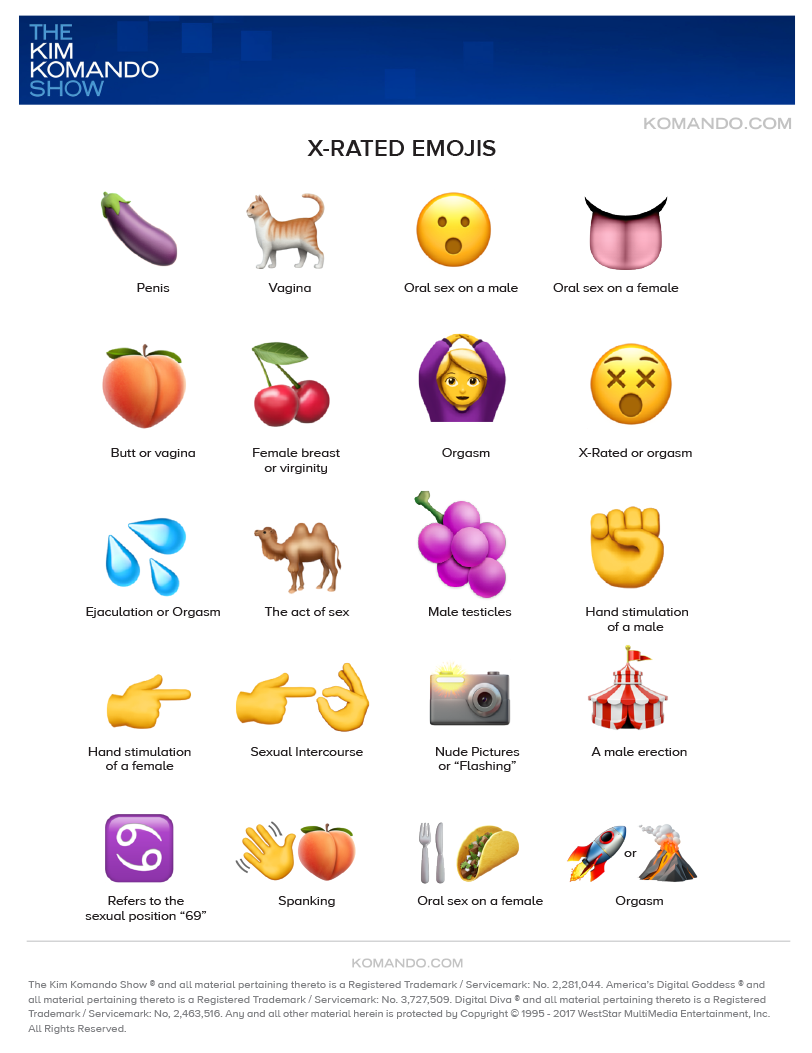 (Note: If you are reading this article using the Komando.com App, click here to see the list.)
Wow! I bet you never thought some of those pictures could have such X-rated meanings!
A lot of these double meanings are popular among teens and young adults. So if you happen to see any of these emojis in your children or grandchildren's texts then it may be time to have that uncomfortable but necessary talk. Click here for some tips on monitoring your kids' texts for secret lingo.
More about emojis
Are you fluent in emoji? Take this test and find out
What do these emojis mean? Take our quiz to find out
iOS 10.2 update is released and it comes with over 100 new emojis