Update: By Friday morning, Dec. 28, this app apparently had been removed from the App Store and Google Play Store.
It should come as no surprise that countless Amazon Echo smart speakers were gifted this holiday season. After all, most came with a big holiday discount.
If you haven't had one before, you'll find the first thing you need to do is setup the new device with a free smartphone or tablet companion app. And the official app is available on both Apple's App Store, the Google Play Store or directly from Amazon.
The key word is there is "official." That's important because there's a fake Amazon Alexa app that's climbed very near the top of the charts, and you need to make sure you it's the one you stay away from.
A fake Amazon app in Apple's App Store
A fake Amazon Alexa app has somehow infiltrated Apple's walled garden and has already been downloaded thousands of times to iPhones and iPads. Putting aside how it even made it into the App Store in the first place, it's really not surprising how easy it is to come across the fake.
If you go to the Apple App Store and search for "Amazon Alexa," you'll see the real deal at the very top. It looks like this: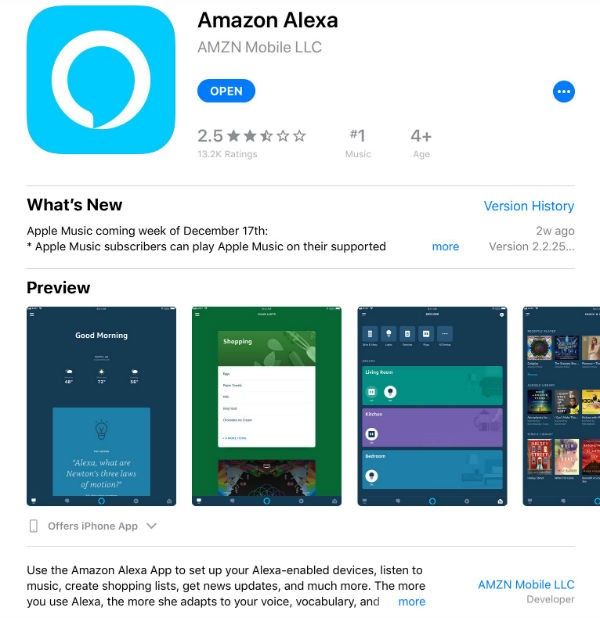 And that's the one you want. But if you search for "setup Amazon Alexa," the official Amazon app is astonishingly absent from the search results. Instead, you'll find an app near the top called "Setup for Amazon Alexa" by One World Software. That's the fake.
And because this bogus version comes up front and center, it's the one that keeps getting downloaded. It's even made its way to the sixth most downloaded free app in the Utilities section of the iPhone version of the App Store, and comes in at number four on the iPad. Its meteoric rise to the top is most likely due in part to the sheer number of Christmas gifts being activated but still, wow.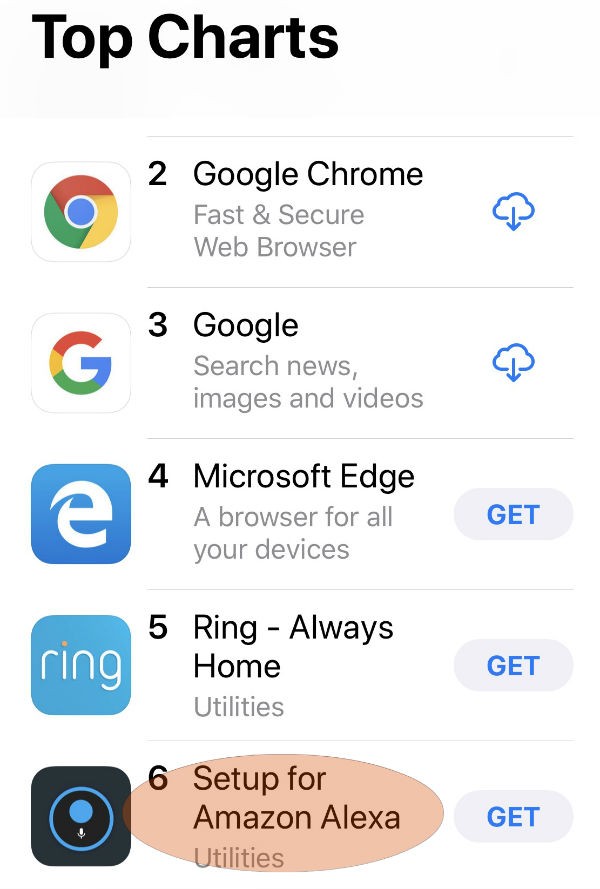 ---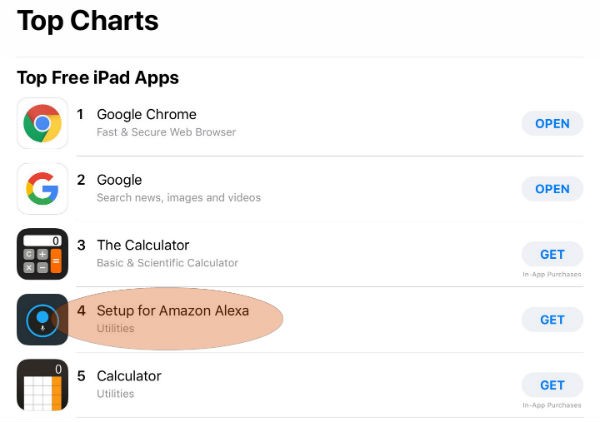 Once the app is downloaded, it asks you to supply your IP address along with the device's serial number and a name. There isn't a pop-up add or a prompt to sign into Amazon, so its initial motive is unclear. But according to 9t05Mac, One World Software has two other questionable apps on the App Store: "Marketplace – Buy/Sell" and "Any Font for Instagram" for 99 cents.
How to spot a fake
Keep in mind that this seems to be somewhat of a unique situation, since Apple's app approval guidelines are typically very strict. And it's even more surprising that it's still available to download as of late Thursday morning. Maybe key App Store staff are still on Christmas vacation? But these apps do slip past sometimes, especially at the Google Play Store.
For this app, the official version is developed by AMZN Mobile, LLC, so look for that before downloading. And it shows up in the App Store's Music section, not Utilities. If you have an Alexa-enabled Fire tablet, the real app is downloaded automatically.
Bonus: Alexa shares more than 1,500 private conversations with complete stranger
And as with any app, take a look at the reviews before installing. It's one thing to find reviews complaining about usability, but it's another where an app is called out as a fake or a scam – like "Setup for Amazon Alexa." Reviews like this should serve as a big red flag.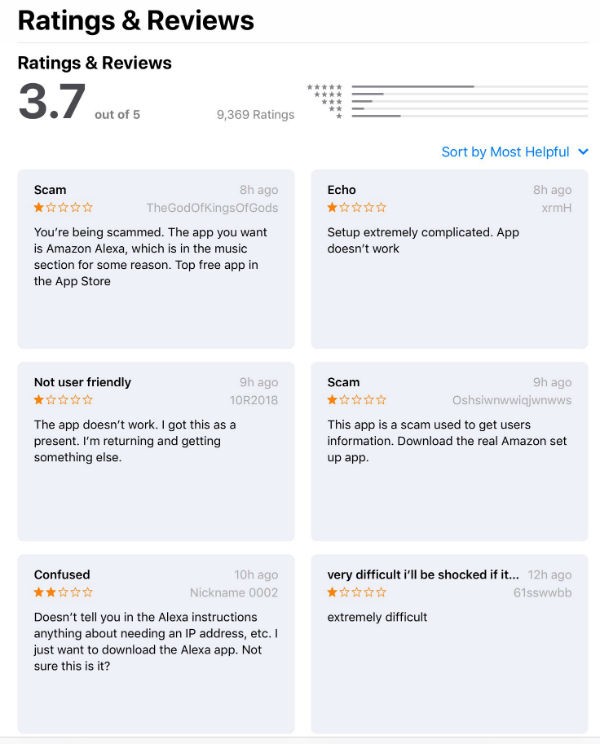 There are a number of ways to spot a fake, or at the very least, suspicious app:
Again, check out the reviews. Look for bad reviews along with how many there are total. Read many of them, because some of those reviews are just as fake as the app itself.
Look to see how many times it's been downloaded, if the information is available.
Run a search on the app or the developer on Google or another search engine to see if any major complaints or concerns come up.
Look for typos, grammatical errors, etc.
See if the app or developer has a real website or any social media accounts.