No more dessert for your Android users. After years of naming Android operating systems updates after desserts and other tasty treats, Google has decided to play it straight with its latest update.
It's the end of an era for Android devotees who extolled the virtues of Oreo or griped about Gingerbread. Soon, people won't know if you're talking about an Android or an Apple operating system.
We'll unveil the new, non-dessert name of the latest Android operating system update and tell you why the change was made. We'll also have a preview of what the new update has to offer.
No more yummy Android updates
Android's love for naming its operating systems' updates after sweet treats started in 2009 with version 1.5. The two previous updates had random names, but with 1.5 Android became committed to the dessert theme.
The dessert names were in alphabetical order, so Google did a bit of a retcon by dubbing its third Android update Cupcake. After Cupcake in 2009, the other names that followed were:
Donut
Eclair
Froyo
Gingerbread
Honeycomb
Ice Cream Sandwich
Jelly Bean
KitKat
Lollipop
Marshmallow
Nougat
Oreo
Pie
Pie is the farewell. Android's new operating system update will simply be called Android 10.
From a business standpoint, the change makes sense. As Android increases its reach around the world, Google executives became concerned that the dessert-themed names would not be relatable or understandable in other countries.
Numbers, on the other hand, are a universal language. Thus, Android 10 was born. Along with the new name, Google has developed a new Android logo.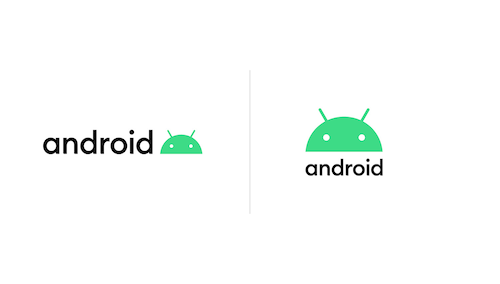 Related: Delete these apps from your Android phone
Android 10 expected to be released soon
Testing for the final beta version of Android 10 is underway. While the company has yet to provide a release date, experts say Android 10 could be launched sometime in September.
The public got its first peek of the Android 10 system during Google's I/O conference in March. With Google introducing so many new gadgets, especially its Pixel phones, the early look at the new operating system faded into the background.
But with the final phase of beta testing underway, more details have become available. Perhaps the biggest features are the ones that protect user's privacy. With Android 10, users will have more control over what third-party apps can access on the phone.
A Privacy section in the settings app will allow you to see what apps are accessing your calendar, locations, camera, contacts and microphone. You will now be able to revoke permissions from specific apps.
Users also will be able to set runtime permissions for how long an app can have access to photos and videos. If the app wants to access downloads, it has to go through Android 10's file picker, which allows the user to decide which files can be accessed.
Your location will also be better protected. For example, if an app asks for your location, you can decide whether to grant it all the time, only when the app is being used or not at all.
Android fans are getting excited about another feature — real-time captions for videos, podcasts and games. Even more intriguing is that the feature operates locally on-device. The means you don't need an internet connection to get the captions.
Other features seen so far are mostly cosmetic — more theme colors, allowing dark mode. But one feature Androids will finally have to let go of is the back button. So get ready to do more swiping to move around apps, settings, pages and menus.
If you want to take part in the final beta testing, go to the Android 10 beta device list to see if your phone is eligible to get the update, as well as for instructions on how to download it.